Which chick scares you more from a public health perspective?
Spring is here and so are migrant birds. That means another bout of bird-flu media-frenzy. H5N1 was supposed to be a pandemic, remember? The Bubonic Plague without borders. Millions would die, cooked alive in their own skin. But other than a few lousy peasants dropping dead here and there, nothing has happened. In box office terms, the flu is a flop. Millions spent on the greatest fear marketing campaign and nothing to back it up. Sure, H5N1 could still mutate into a form that allowed it to spread between humans. But I say let's worry about it when it happens.
Bird-flu is typical of the kind of disease hype we have to put up with. Take the HIV scare. That virus is a great piece of evolutionary sculpting: a virus that doesn't actually kill its host, but weakens its immunity just enough to allow other infectious diseases to enter it, wreck havoc and finally finish it off. HIV is almost honorable. You could call it the affirmative action virus: It gives everyday street thugs like the common cold and pneumonia a full scholarship to your body and a chance to succeed. The virus was scary. But now we know that HIV's been isolated to a few high-risk groups and a whole class of third world countries. Everyone talks about Africa's AIDS epidemic. But go to Africa and you'll see that AIDS is just one of thousands of diseases and parasites they have to deal with.
Meanwhile, there are millions of diseases out there that make AIDS look like jock itch. Most of them aren't as deadly, but that's the point. They are smarter than that, and more evil. Their only purpose is to feed off you, replicate and keep you alive to make your life a living hell for as long as possible.They're as close to the devil as we're gonna get here on earth, and I want to be the one that introduces them to you. Think of this new column as an in-depth version of the eXile's Schopenhaur Awards.
I'm going to start with the herpes simplex virus. The media seems to be much more comfortable feeding the masses horrible developments about diseases in far away third-world countries that pose no real threat. Not herpes. With this baby, there is no such distance. It's easily the most horrific modern-day STD out there. Worst of all it's real and you're probably infected and don't even know it.
First, the basics. Herpes is a virus. You might remember from you high school Biology class that a virus isn't technically a living organism. Unlike bacteria and other amoeba-like single-celled life forms, viruses lack the basic machinery to replicate themselves. They don't need food. In fact they don't need anything, but you. They are the original parasite and they're sneaky. They don't engage your body in honest cell-to-cell microbiological warfare. They play by their own rules.
See, a virus is nothing more than a hardy protein-based delivery vehicle for genetic code — basically a hacker program for cell DNA designed to mutate a host cell's genetic code to do the virus' reproductive bidding.
Most other viruses that kill off their host cells after it has birthed a new viral swarm — sort of like that zygote alien that bursts through that astronaut's chest while he was eating dinner in Ridley Scott's Alien. But herpes is smarter, it keeps its hosts alive. It thinks in terms of slow, maturing, long-term investments. Herpes has evolved to know that it doesn't make sense to go on an all out rampage like the H5N1 or the Ebola virus and kill off the host organism as fast as possible. A virus' reproductive potential terminates with the host. To stay in the game for as long as possible, a virus has to manage its infection and stay out of sight. That's why the rampage viruses that we're taught to fear are actually very easy to control. Sure, they produce a high fatality rate but quickly quarantining the infected population and letting them die off eliminates the threat.
Herpes masterfully avoids that fate. Its not life threatening and in most people, the symptoms are so mild and rare that few even notice them. Until recently, medical science was sure that herpes is only contagious during an outbreak of herpes blisters. But new studies have showb that the herpes virus is in active transmission even in the absence of symptoms.
Herpes is Greek for "to creep" and that's exactly what it does. It's a phantom virus that attacks your nerve cells and is spread by direct human contact with herpes-infected skin or bodily fluids. When that happens, millions of spiky viral particles latch on and begin to feel out a break in the skin. Herpes doesn't need anything big, the cut doesn't even have to be visible. Viruses are so small you need an electron microscope to see them.
Once a viral particle finds a gash, it latches on to the nearest nerve ending with its jagged claws and injects a small chunk of genetic code into the cell. After the mutation takes place, the infected nerve cell functions just as it always did. No medical test can detect this, but the neuron is now a sleeper terrorist cell ready to awaken and release a herpes army to the surface. It's now your enemy — for life.
And there is no cure. Those late night TV commercials advertising herpes medications promise relief and that's all you get. The best you can do is cut down your outbreaks to a few times a year, and that's if you're on the daily meds. Other than total isolation from humanity, there's nothing you can do to protect yourself. On top of being present in all the major bodily fluids, herpes is extremely contagious in skin-to-skin contact. That means that not even abstinence-bent Evangelical teenagers are safe from it. Clothes-off dry humping is enough to do the trick.
CDC says that herpes is one the most transmitted STD out there. They even call it an epidemic. At least 20% of all American adults are infected with the genital strain and anywhere from 50 to 80% have the oral variant. But these stats go back to 1997. More recent studies have shown that the rate of infection is increasing. The culprit? Oral sex. Scared shitless by the overblown threat of AIDS, kids are screwing less and sucking more. And that's good for herpes because the mouth and genital areas — the two most dirty places where mucous tissue connect with regular skin — are always dotted with micro tears and extremely susceptible to herpes penetration. But you don't hear about this low-level herpes epidemic on the news. Who knows, maybe they're embarrassed to talk about painful genital lesions on TV. Or maybe the media doesn't want to admit that the AIDS scare they've been pushing has boosted another viral epidemic that's almost impossible to contain.
The good news is that, for most people, herpes sores are pretty mild. They're so mild, in fact, that only 10% of infected people know they actually have herpes The bad news is that they inevitably get worse with age as a person's immune system begins to crash. Old people have been known to break out in seeping, bleeding sores all over their bodies. The old don't heal well and the sores turn into permanent lesions that get infected. The newest antiviral meds help some, but the condition quickly spirals out of control. And the pain gets bad, so bad even morphine isn't much help. My friend's grandfather threw himself out a hospital window because he couldn't take it anymore. His entire head turned into one huge open herpes sore. And he was infected with the milder HSV 1 herpes form. In old age, HSV 2 is much worse.
But cheer up, if you got herpes, chances are you're pretty healthy and won't be old anytime soon. Most people with decent immune systems might not experience an outbreak for years, and when they do, it'll be so mild that they'll mistake it for a pimple. But again, even if the direct symptoms aren't so bad, herpes' evil appeal is in the details. For a seemingly harmless skin condition, herpes has some gnarly and bone-chilling complications. The thing to remember is that herpes attacks your nerve cells. And your nerves control everything, including your eyes.
Herpes of the eye — yeah, it's possible — is called ocular herpes. You get the same deal as you do with genital/oral herpes, except that the optical nerve becomes infected and the herpes sores pop up on your eyelids, cornea and retina. Imagine that. It's easy to get it in your eye. Kiss a girl with a herpes sore inside in her mouth, wipe her spit from your lip and then rub your eye. A girl I used to know peripherally in Berkeley got into porn when she graduated and somehow got herpes in her eye. Now she's slowly going blind. About 50,000 Americans join her every year.
Herpes encephalitis. That's another herpes condition that doesn't get much airtime. Most of the time, during an outbreak, herpes-infected facial nerves send their viral particles forward along the nerve cell and pop up around the oral cavity. But sometimes, for no apparent reason, the viral army gets its orders confused. Instead of traveling towards the surface, it travels deeper into your head and gives you a massive herpes sore on your brain. If you have oral herpes, this can happen to you at any time. There's no warning. Brain matter is tightly packed, so even the most minute swelling can destroy huge swaths of brain tissue. There are about 2,000 cases of diagnosed herpes encephalitis in America. Less than 30% survive. Those that do end up retards for life.
And that's the thing; in recent studies herpes is thought to be a serious player in nervous system disorders. The links are only starting to emerge, but the most troubling is the connection between herpes and Alzheimer's, the feared mystery disease that slowly kills off brain cells and gradually develops from general senility to total brain death. (People in advanced stages of Alzheimer's that have been left alone have been documented forgetting to eat and slowly dying of starvation.)
Yeah, herpes has a hand in this. There is evidence that suggests herpes viruses hijack a cellular transport molecule called APP (it's basically a cellular truck used by neurons to move large molecules around) and use it to speed up their own movement. Over time, these APP molecules, which herpes viral particles dump after using, aggregate into sharp, spiky masses that grow and puncture the nerve cells around them. Now it seems that they are the throw-away remnants of fuel that herpes extracts from our cells. It reminds me of the way we humans treat the earth.
This article was published in issue #261 of The eXile, April 2007.
Tweet
Read more: eXile Classic, exile issue 261, herpes, Yasha Levine, eXile Classic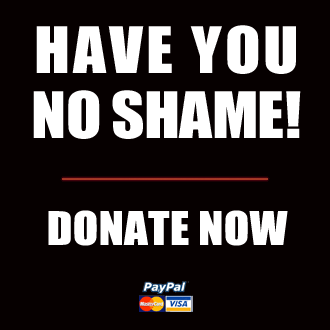 Got something to say to us? Then send us a letter.
Want us to stick around? Donate to The eXiled.
Twitter twerps can follow us at twitter.com/exiledonline