The Gay Russian Hall Of Fame
Abel, Rudolf Ivanovich (1902-1971). Spy; cited in at least 4 European nations for violation of anti-sodomy laws.



Alexander Nevsky (1218-1263). Military hero, ruler, and saint; grand prince of Russia (1252-1263); defeated Swedes at battle of Neva river 1240; canonized 1547; shaved own pubic hair on daily basis.

Alexandrov, Alexander Vasilyevich (1883-1946). Composer of "Soviet National Hymn" (1943; adopted 1944), subsequently used in popular song by Pet Shop Boys.

Andropov, Yuri Vladimirovich (1914-1984). Soviet Communist politican; chairman of KGB (1967-1982); secretary-general of Soviet Communist Party (1982-1984); wore leather G-string to Politburo meetings.

Bagration, Pyotr Ivanovich (1765-1812). Prince and general against Napoleon; said to have been "very friendly" with invading French forces.

Baturin, Yuri (1949- ). Russian national security affairs advisor (1994-1996); never seen in public without at least two pre-pubescent boys at his side.

Borodin, Alexander Porfiryevich (1833-1887). Chemist and composer, a gay career combination if there ever was one.

Botvinnik, Mikhail Moiseyevich (1911-1995). World chess champion (1948-1957, 1958-1960, 1961-1963); intentionally lost championship to Tigran Petrosian in 1963 because he thought the Armenian was "cute."

Bure, Pavel (1971- ). Hockey player; was supposed to marry Anna Kournikova but then didn't.

Dmitri (also Demetrius) (1583-1591). Tsarevich; son of Ivan IV; murdered by Boris Godunov; fellated by same.

Dzerzhinsky, Felix Edmundovich (1877-1926). Lithuanian-born Soviet politician; organizer and 1st chairman of Cheka 1917-1926 (GPU after 1923; OGPU after 1924); lovingly referred to by devoted underlings as the "piece of ass that launched 1,000 secret police careers."

Faberge, Karl Gustavovich (1846-1920). Goldsmith and jeweler; created elaborate Easter eggs for Russian royal family; decorated own testicles in similar fashion as special treat for his coterie of man-servants.

Fedorov, Sergei (1969- ). Hockey player; in Russia, gay means hockey, and hockey means gay.

Fock, Vladimir Alexandrovich (1898-1974). Physicist; co-developer of Hartree-Fock approximation; reputed inventor of the "felch."



Gagarin, Yuri Alekseyevich (1934-1968). Soviet cosmonaut and air force officer; first gay human in space, first gay human to orbit Earth (1961); died in airplane crash under mysterious, sexually charged circumstances.

Godunov, Boris (1552-1605). Politician and ruler; regent of Russia (1584-1598); tsar of Russia (1598-1605); fellated and murdered 8-year-old tsarevich Dmitri.

Griboyedov, Alexander Sergeyevich (1795-1829). Diplomat and comic dramatist; negotiated treaty ending Russo-Persian War (1828); killed by mob while wearing a dress.

Grinkov, Sergei (1967-1995). Figure skater; with wife Ekaterina Gordeyeva, won Olympic gold medals pairs figure skating (1988, 1994); collapsed and died of heart attack during practice; autopsy subsequently revealed that he was homosexual.

Gurevich, Mikhail Iosifevich (1893-1976). Soviet aircraft designer; with Artem Mikoyan, co-designer of the MiG series of fighter planes; said to have modeled shape of MiG-1 (1940) on partner Mikoyan's uncircumcised member.

Ivan I (Ivan the Moneybag) (12??-1341). Ruler; grand prince of Russia (1328-1341); lesser-known nickname was "Ivan the Teabag."

Kalashnikov, Mikhail Timofeevich (1919- ). Inventor of AK-47 automatic rifle; beloved icon of the New Gay Cinema.

Kasyanov, Mikhail (1957- ). Economist and politician; finance minister (1999-2000); prime minister (2000-present). First address to Duma upon assuming post began: "I'm here, I'm gay, I'm the prime minister... get used to it!"



Kerensky, Alexander Fyodorovich (1881-1970). Politician, reformer, and revolutionary; last post-imperial provisional prime minister of Russia; weakness for frothy girl drinks and redheaded boys effectively precipitated Bolshevik revolution.

Khrushchev, Nikita Sergeyevich (1894-1971). Soviet Communist politician; secretary-general of Soviet Communist Party (1953-1964); premiere of Soviet Union (1958-1964); at 1960 UN meeting banged flaccid member against Philippine ambassador's face to express anger at the latter's suggestion that decolonization resolution proposed by Soviets also apply to Soviet-bloc Eastern Europe; actual literal translation of "We will bury you!" remark later revealed to be "We will wendel you!" (the translator was simply unfamiliar with the term).

Kropotkin, Pyotr Alexeyevich (1842-1921). Anarchist, geographer, and revolutionary... for some reason, the printers forgot to include toilet traitor on his pre-Revolutionary business cards, resulting in much confusion among the Royal Family.

Kryuchkov, Vladimir Alexandrovich (1924- ). Soviet general and Communist politician; KGB chairman (1988-1991); member of anti-Gorbachev putsch (1991); attendee of pro-sodomy rally (1994).

Kurchatov, Igor Vasilyevich (1903-1960). Nuclear engineer; oversaw development of Soviet atomic bomb (1949), which he could never get to fit in his ass, no matter how hard he tried.

Lenz, Heinrich (1804-1865). Physicist; discoverer of Lenz's law (1834); known among his closest colleagues as "The Glans," for the immense size of his knob.

Lermontov, Mikhail Yuryevich (1814-1841). Novelist and poet; icon of the gay underground for his raunchy army poetry; killed in duel when he masturbated rather than drawing his gun.

Lomonosov, Mikhail (1711-1765). Poet and scientist; founded Moscow State University (1764); a staunch grammarian, he would demand sexual favors from any male student committing a syntactical error in his presence.

Luzhkov, Yuri Mikhailovich (1936- ). Politician; mayor of Moscow (1992-); that black leather cap, allegedly bulletproof, is meant to be a mating signal to other gay post-Soviet mayors.

Makarov, Stepan Osipovich (1848-1904). Admiral; eponym of the dreaded "Rear Admiral."

Michurin, Ivan Vladimirovich (1855-1935). Horticulturist; prominent proponent of inheritance of acquired characteristics.

Mikhalkov, Nikita Sergeyevich (1945- ). Actor, filmmaker, and politician; cozy with Chernomyrdin and Berezovsky; advocate of constitutional monarchy for Russia; caught on TV kicking teenage boys who were being held down by his security detail.

Molotov, Vyacheslav Mikhailovich (born Vyacheslav Skriabin) (1890-1986). Soviet Communist politician; premier of Soviet Union (1930-1941); Soviet foreign minister (1939-1949, 1953-1956); legendary "Molotov cocktail" was originally the name of a tricky-to-execute sexual position.

Morozov, Pavel Trofimovich (Pavlik) (1918-1932). Soviet Communist martyr and patriot; after fucking neighbor's pig and denouncing father to authorities for subverting Communism, murdered by townspeople.

Nabokov, Vladimir Vladimirovich (1899-1977). Author and translator; misapplied Gregorian calendar transformation in order to claim shared birthday with Shakespeare (in fact, he shared it with Hitler); insisted brother Sergei was the gay one when actually he was the dirty little queer all along.



Nemtsov, Boris Yefimovich (1959- ). Politician; governor of Nizhny Novgorod (1991-1997); Russian fuel and energy minister (1997); deputy prime minister of Russia (1997-1998); that American "wife" of his is actually a man.

Novikov, Sergei Petrovich (1938- ). Mathematician; studied cobordism, foliations, and homotopy theory.

Pilnyak, Boris (pseudonym of Boris Andreyevich Vogau) (1894-1937). Soviet author; wrote novels The Naked Year (1922), Mahogany (1929).

Propp, Vladimir Yakovlevich (1895-1970). Folklorist; developed structural theory of folk tales.

Pugachev, Emelian Ivanovich (1726-1775). Cossack imposter and rebel; pretended to be Peter III; led homo-erotic peasant rebellion against Catherine II; captured (1774); executed; great-grandfather of Alla Pugacheva.

Pushkin, Alexander Sergeyevich (1799-1837). Russian national poet; poems "The Bronze Horseman" and "The Stone Guest" now recognized as agonized expressions of secret lust for public monuments.

Putin, Vladimir Vladimirovich (the Grey Cardinal; alias Lt. Col. Adamov) (1952- ). Politician and spy; Leningrad judo champion 1974; foreign intelligence agent with KGB (1975-1980), stationed primarily in Dresden, East Germany; FSB director (1998-1999); prime minister (1999-2000); acting president (1999-2000); president (2000-present); c'mon, just look at him.

Rand, Ayn (born Alissa Rosenbaum) (1905-1982). Author and philosopher; advocate of capitalism, individualism, and enlightened self-interest; emigrated to U.S. (1926); The Fountainhead (1943) now a landmark of gay culture; lusted after architect Frank Lloyd Wright.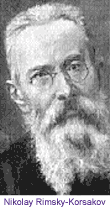 Rimsky-Korsakov, Nikolai Andreyevich (1844-1908). Composer and conductor; his friends didn't call him "Rimsky-Jobsky" for nothing.

Rokhlin, Lev Yakovlevich (1947-1998). Kazak-born general and politician; chairman of State Duma defense committee (1995-1998); founded Support the Army movement (1997); murdered by wife after she learned of his clandestine homosexual activities.

Scriabin, Alexander Nikolayevich (1872-1915). Composer and pianist; earned the nickname "Helmet Scrubber" during student days at Moscow Conservatory.

Titov, German Stepanovich (1935-2000). Soviet cosmonaut; youngest human ever to accept adult stallion member into anus (1948); performed first blow-job longer than 24 hours (1961); roadie for Rod Stewart (1979); died of acute semen poisoning.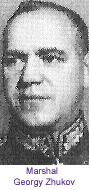 Zhukov, Georgi Konstantinovich (1895-1974). Soviet marshal in World War II; defeated German siege of Moscow (1941); won battle of Stalingrad (1943); lost protracted bout with AIDS (1974).

Witte, Sergei Yulyevich (1849-1915). Politician; prime minister of Russia (1903-1906); no straight Russian would go by that surname.

Zalygin, Sergei (1913-2000). Author and editor; editor-in-chief of literary journal Novy Mir (1986-1988).