The Moscow Times needs your help!
According to MT staffer Kevin O'Flynn, Moscow's leading English-language daily is planning to release a bitchin' new nightlife/entertainment guide, and it needs your input to get the job done. In the interests of helping the venture along, we're reprinting here the appeal O'Flynn posted on the expat internet nerd-herd list on behalf of the Times:
The July issue of the Moscow Times business magazine will be a guide to work and play in Moscow. If anyone has any comment, suggestions, or tips on what people would like to see in the guide then please e-mail me offline at oflynn@imedia.ru. The guide will definitely include a comprehensive list of restaurants, bars, clubs and casinos. Any help from regular diners, drinker, clubbers and gamblers would be appreciated.
Thanks,
Kevin O'Flynn
oflynn@imedia.ru
Like you, we hope the new magazine will live up to Independent Media's classy center-left standards of production quality, and provide not just the listings and information, but the hip, sassy, knowledgeable center-left commentary expat readers need to take advantage of all that this great city has to offer. But it's going to have to be a team effort. So let's all do our part and pitch in. Write to Mr. O'Flynn now, and pour him a glass of your thoughts. Won't you?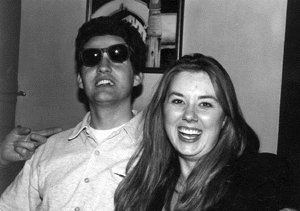 We're doing our part.