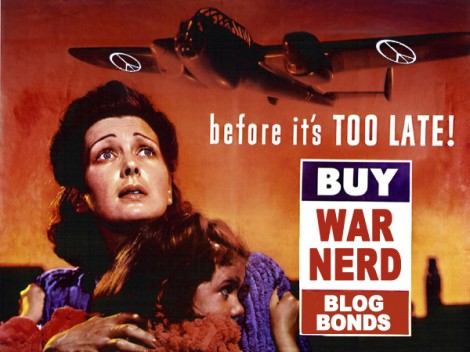 We've been on a suicide mission.
And you've had front row seats--and a free ride--the whole way.
But nothing is free forever, folks. Not even career-suicide. So you need to pitch in and help us see through our mission of making this world a little less comfortable for everyone, especially the satisfied-ites.
We've been on this career-suicide mission since our humble eXile beginnings in Russia, and we don't know how to stop: Career-suiciding our way through the wonderful and frightening world of war-spotting with the "War Nerd" Gary Brecher; Running career-suicide missions against the Koch brothers and their libertarian organ-grinder monkeys long before anyone else even knew their names; testing out new innovative forms of Market-Based Invective® on human guinea pigs ranging from Dick Cheney lapdogs and neo-Confederate cross-chuckers to Daily Show Democrats and loathsome Hollywood liberals.
We've been holding up our end of the bargain. And we're ready to ramp it up to new levels. But we can't do it for free. It's time to pony up and pitch in with some cash. Think at least two $20 bills in electronic form, and if you've got a 2nd or 3rd house, then we want to see some hundred-spots.
You think this eXiled army runs on comments praise? Think again. Everyone's got to sacrifice to keep the suicide-mission going, including you.
--Team eXiled