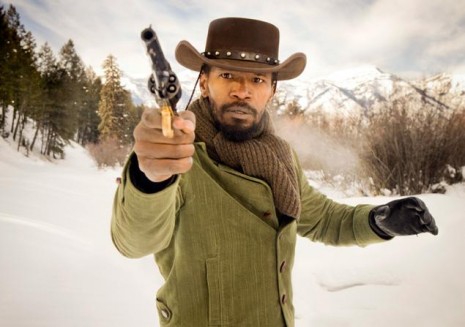 I waited to write about Django Unchained because I couldn't figure out how to account for its maddening effects. But they've gotten more and more maddening over time, to the point that I found myself in a restaurant the other night ranting about the sheer horror of hearing Jim Croce's soporific '70s soft-rock ballad "I Got a Name" scored over should-be-exhilarating shots of Django as a newly freed man riding a fine horse through a grand Western snow-scape.
Sorry, other patrons of the restaurant in question! But consider the provocation! "I Got a Name," for the love of Christ, right there in the middle of my pre-Civil War slave-revenge epic that I've been waiting a year to see! "I Got a Name"! I mean, why not the mellow stylings of James Taylor while we're at it? Maybe Django could sing "You Got a Friend" to his horse or something! My God! Has the whole world gone crazy?
So what the hell, after that there's no point holding back.