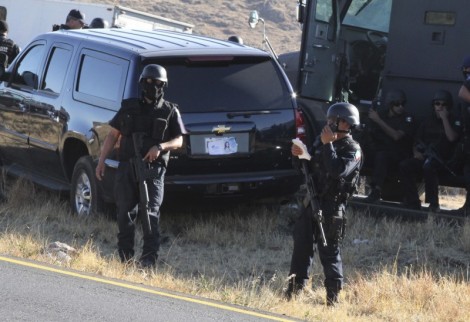 The eXiled's special Drug War Correspondent
MONTERREY, NUEVO LEÓN–While meeting Mexico's President Felipe Calderon at the White House today, Barack Obama is expected to discuss the idea of letting armed US agents operate on Mexican territory. You know, to help us deal with our deadly drug violence. Boy oh boy do we Mexicans feel safe now!
I wonder if the idea to put US troops on Mexican soil has anything to with a recent trip by a few ICE agents into Northern Mexico that ended with one dead, one injured and one SUV turned to swiss cheese?