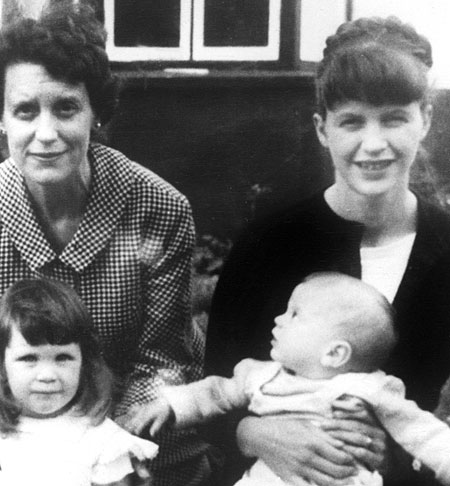 Most Recent Photograph of That Guy That Plath Popped Out
(bottom right; circa 1962)
Sylvia Plath's son died yesterday. That's how it was reported, even by the BBC. The dead man's name was Nicholas Hughes, not Plath, but in death we learn which parent really mattered. For the record, he was also the son of a poet far greater than Plath, a man named Ted Hughes.
Hughes has been snubbed and despised for most of my lifetime, on both sides of the Atlantic. The American response is typically simple-minded and moralistic: "He killed poor Sylvia!" The British scorn for Hughes is (also typically) bitchy and disingenuous. But the result has been a boycott of serious appreciation of his work throughout the English-speaking world, and so powerful in England that they're willing to lose the services of the best man on their team rather than give Hughes his due, while cheering their cheesiest and most worthless literary lights, like the pitifully untalented W. H. Auden. (more…)