By Yasha Levine
But maybe my neighbors are on to something. Maybe they are right not to care. Yes, violent crime and armed robberies happen all the time around these parts, but evidence shows that the criminals carrying them out are usually too inept to cause any serious damage. Just take a look some of this month's criminals:
About ten days ago, a routine house robbery turned into a hostage situation/police standoff. Three dudes who went to a house party returned to the residence to take the stuff they liked. Instead of securing the residence like professionals, they concentrated on the fun stuff, such as pistol-whipping the man of the house. In the midst of all the excitement, they didn't notice that the guy's 17-year-old daughter was also in the house, hiding in the closet and was dialing 9-1-1 while the goons were busy finishing off her dad with chokeslams and elbow drops in the living room. The cops arrived just as the robbers were loading their car and a long hostage situation ensued, but even that turned out to be a nothing but a long tease. After a few hours, they turned themselves in without putting up a fight.
A few days after that, two men were robbed at gunpoint at a gas station, told to strip to their tighty-whities and stuffed into the trunk of their own car, while the assailants went on a gas station robbery joyride. But fun didn't last. Turns out the moron criminals didn't really know how do drive stick and their jerks and stalls attracted the attention of a patrol cruiser. And that was that.
But no one puts the "victor" in Victorville quite like the group of tweaked-out thugs who managed to flip their SUV, crash into an electrical transformer and set themselves on fire while trying to flee from a middle-aged couple whose house they'd just robbed. After rocketing up to over 90 miles per hour through the curvy cul-de-sacs of Victorville, their Dodge Durango hit a speed bump too fast and at the wrong angle, causing them to flip over and land on top of a high-voltage electrical transformer that lit up their car like a Christmas tree. According to a witness account of the crash, the electric shock was so powerful it knocked bystanders off their feet. One of the perps even caught on fire and was walking in a daze, crying: "Don't let me die. I've got a family." But really he was more afraid of jail and tried to flee, even though most of his upper-body skin looked like it was made out of sun-dried tomatoes. Bystanders had to chase him down and tackle him to the ground, subduing him until the cops arrived. It all made for some savage hick slapstick.
The good news is that this sort of entertainment is here to stay. Judging by recent high school scores, a new generation of dumb Victorville criminals are ready to be tried as adults. See, half of this year's high school grads couldn't calculate an eight percent sales tax on a $10 purchase. On top of that, 1 out of 3 didn't know how long it took for the Earth to orbit the sun, 1 in 10 couldn't name three countries that fought during World War II and another 1 in 10 didn't know how many states we have here in the good ol' US of A. With stats like these, we can rest assured that in Victorville, no child is ever gonna be left behind.
This article first appeared on Vice's blog.

Yasha Levine is a McMansion-inhabitin' editor of The eXiled. He is currently stationed in Victorville, California. You can contact him at levine@exiledonline.com.
Read more: 21st century ghetto, crime, subprime, victorville, Yasha Levine, Dispatch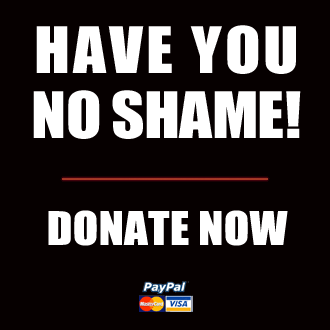 Got something to say to us? Then send us a letter.
Want us to stick around? Donate to The eXiled.
Twitter twerps can follow us at twitter.com/exiledonline