By Mr. Walker
On the top chart industrial capacity appears to have flattened, meaning very few new factories are being built, wells are being drilled, or power plants fired. On that same chart production itself, as opposed to capacity, is declining instead of flatlining. That is, what we COULD be making has been flat since mid-2007, but what we ARE making is declining rapidly, taking a nose dive since late 2007. Even scarier is the lower chart, which instead of showing absolute numbers shows relative ones. Of our total industrial capacity, what percentage of it is in use and what percentage of it is idle? How many of our factories, coal mines, and power plants are in use, and how many are sitting still? As you can see, that relative number is the worst it has been since data collection started in 1967, and it's trending rather brutally down. Kind of like a missile in descent. Also, those little gray vertical bars on the charts are previous recessions, and you can decide for yourself how closely recessions track this data for industrial production and capacity. Looks pretty close to me.
Keep in mind, these numbers have absolutely zero to do with banking and Wall Street, save the extent to which credit conditions are impacting purchases by both businesses and individuals. These numbers are about the "real economy." This is not a robber baron index, it's a working class index. How much stuff are we making, how much could we make, and what amount of our industrial capacity is sitting idle and what amount is being used. The numbers are uniformly, and somewhat shockingly grim. Which makes me wonder why we don't hear much about them on CNBC.
Now then, I'm not a merchant of doom, but I try to be a dispenser of realism. Looking at those charts, and recent GDP numbers, it's hard to call the "baseline" scenario of the stress tests "baseline." They look more like "highly optimistic" or if you want to get all intellectual and shit, "Panglossian." The "adverse" scenario then, -3.3% in 2009 and then close to flat in 2010, would move to the "hopeful but not trying to kid ourselves" category. From the very start, it would seem the "stress tests" are using exceedingly gentle amounts of stress. And there are far more stressful situations that are not difficult to imagine.
What is scary is that even using the "adverse scenario" which, upon further review, looks not all that adverse, Bank of America needs another $35 billion to stay afloat. Not to prosper, just to stay in business. If that's the case, then why would $74 billion of private capital arrive to plug this hole? I don't know about you, but if I had $74 billion burning a hole in my pocket the first place I would invest it would NOT be the least solvent banks in the home of the brave. Not by a long shot.
But they will be cobbled together, these banks, no matter what the cost to the taxpayer. They are "too big to fail," so they will not fail, no matter the cost.
There are a few interesting things to watch as we handicap the next few moves. How much private capital can be conjured to help the banks? Again, if it's my private capital that would be not one solitary nickel, but will others fill the breach? Assuming private capital can't or won't make things right, how much taxpayer money will have to substitute for private investment? And, worst of all, what happens if the "adverse" scenario winds up being something rather more optimistic than adverse?
Anybody who says they know the answers to these questions is full of shit. Nobody knows. Personally I hope for the best, but try to confront reality.
Next up in Stress Test Part II: Everything You Ever Wanted to Know About Mark to Market Accounting But Were Afraid to Ask.
Read more: bank of america, geithner, stress test, TARP, Mr. Walker, Banking Porn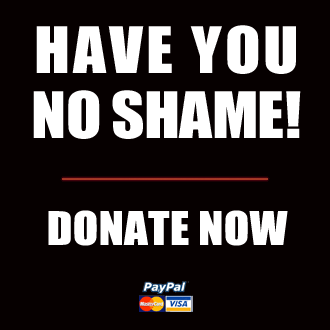 Got something to say to us? Then send us a letter.
Want us to stick around? Donate to The eXiled.
Twitter twerps can follow us at twitter.com/exiledonline