By Abram Magomedov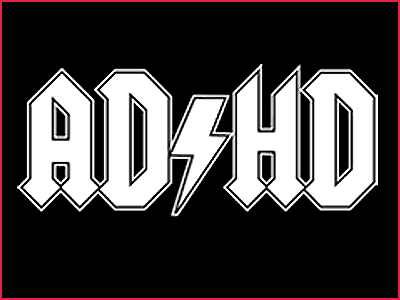 Currently, there are somewhere between 5 and 7 million children in America diagnosed with ADD, or Attention Deficit Disorder. Some of them have been fed small doses of amphetamine since they four or five years old. And that's freaking out a whole lot of people.
Adderall XR is already illegal in Canada due to its alleged role in kiddie heart attacks: And the drug perks that come with being diagnosed with ADD/ADHD in America may not be around forever. As more and more studies documenting widespread ADD medication abuse cause panic among the medical community, the FDA may soon tighten control over the wonderful amphetamine-based ADD medication.
That means that Adderall and Ritalin – the two perennial favorites of recreational pharmaceutical stimulant connoisseurs – may be much harder to get a hold of. The older generation ADD meds are being put under a question mark with the release of new non-amphetamine ADD drug called Strattera. This new drug's claim to fame is that it is amphetamine free and hence, euphoria free. And according to the doctors, that's a good thing. What a great country America is, always trying to find a way to amputate fun from anything. Apparently they don't think that medication should be enjoyed.
The beauty of ADD lies in the fact that there is no standardized clinical test to diagnose the disorder. No one knows what causes it. The only thing the medical professionals know is that amphetamine delivered in small continuous doses relieves most of ADD's symptoms. So the trick is to convince your shrink that you have ADD. And what's nice is that anyone can fool the system, as long as they know what to say and how to act. It's all very simple, really, all it takes is a bit of memorization.
I recently went undercover in America to find out just how to successfully trick a shrink into believing you are one of the 4% of the American adult population that's suffering from ADD. And although my session didn't go over too smoothly, I did reach my primary objective. I scored a month's supply of Adderall XR and boy is everyone thankful. Here is my guide and tips to scoring Adderall, so that you can be as happy and hard-working as I am.
The main thing is to not overdo it with the shrink. You might feel the urge to act the part of a spastic ADD'd out freak, but no matter how strong the urge, avoid it at all costs. Remember, a psychiatrist isn't a research scientist, he's not observing you from a behavioral point of view. In fact, he won't even be looking at you. That wasn't part of his medical school training. No, his job was to memorize the DSM IV, crunch through dated psychology theories and study human anatomy. Unless they are in research, psychiatrists are programmed to respond to keywords. If asked about your expectations for the therapy session, don't be afraid to state your primary objective: the drugs. As far as mainstream psychiatrists are concerned, there is only one cure for ADD, and it's not through daily breathing meditation exercises.
If you fuck up and the psychiatrist begins to doubt your ADD symptoms, don't lose your fighting spirit, just argue your point. Convince him. Say something about how your condition is fucking with your quality of life. Lay on the cheese, be defeatist. They hear that kind of act everyday of their lives, they'll agree just so that you'd shut up. That's what I did when he started doubting my ADD credentials: and it worked.
Psychiatrists are in it for the prescriptions. They are like acid dealers, they want to believe that the stuff they're pushing is actually helping people get more out of life. Know this and use it against them.
To minimize risk, stick to the facts and don't delve into episodes from your life. When was the last time someone asked you to remember 6th grade? You can't remember, and that's the catch. You'll be so amused with your childhood memories that you'll have an overwhelming urge to spill them on your shrink. Don't: the details of that memory certainly contradict your assumed ADD persona.
Study the following sample questions and you'll be sure to come out with an FDA certified lifetime meth subscription. All for the price of a $20 per month insurance co-payment. And all it takes is one hour of your attention.
* * *
Stick to these sample Q's and you'll pass the ADD test with flying colors.
Childhood & School
Q: How did you perform in grade school?
A: Average to below average. Dependant on tutors just to keep up.
Q: Any behavioral problems?
A: Yes. Talking in class. (Add frequent parent teacher conferences to address school performance for extra ADD points.)
Q: How did you do on lectures in college?
A: Poorly. Trouble attending big lectures. Frequently zoning out, doodling and conversing with classmates. (For extra points, mention that you were only accepted into a community college.)
Q: How did you perform on college exams?
A: Poorly. Frequently cheated to pass. (For a bigger punch, mention periodic self medicating with Sudafed – an over the counter stimulant.)
Work
Q: How many jobs have you held?
A: Take the actual number of jobs and multiply by three.
Q: Are you usually fired or do you quit?
A: Mostly fired.
Q: For what reasons?
A: Inability to carry out job duties and follow instructions.
Personal life
Q: Do you have any hobbies?
A: Yes. List as many things that you like to do as possible. 5 or more over the course of adult life is good. Mention inability to concentrate on more than one consecutive game of billiards at a time.
Q: Do you maintain hobbies for long periods of time?
A: No. Usually only a few months. Video games are an exception.
Q: What is your financial situation? Do you save money?
A: Frequently in debt. Impulsive shopper. Frequently lose or abandon property.
Q: Driving habits?
A: Involved in frequent fender benders. Don't own a car because of high insurance costs. (For extra ADD points, confide in the psychiatrist that you were always a very nervous driver. People made fun of you for it.)
Q: How many drinks do you consume a week?
A: Two, with a maximum of 5.
Q: Sexual relationships?
A: Difficult to keep up a conversation with the opposite sex. For males, sexual encounters are rare. For females, one-night stands are very frequent. Long-term relationships are very rare. Males, for extra points, talk about constant masturbation and hiring prostitutes.
This article originally appeared in the print edition of The eXile in June, 2006.
Support The eXiled. Buy our books!
Read Yasha Levine's The Corruption of Malcolm Gladwell.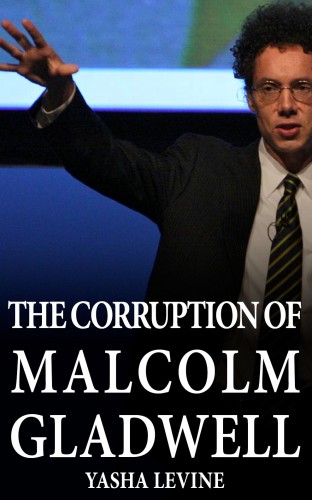 Click the cover, buy the book!
Read more: add, adhd, drugs, medicine, Abram Magomedov, eXile Classic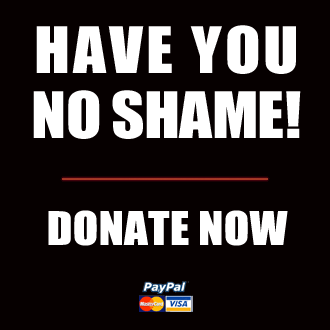 Got something to say to us? Then send us a letter.
Want us to stick around? Donate to The eXiled.
Twitter twerps can follow us at twitter.com/exiledonline