By Mark Ames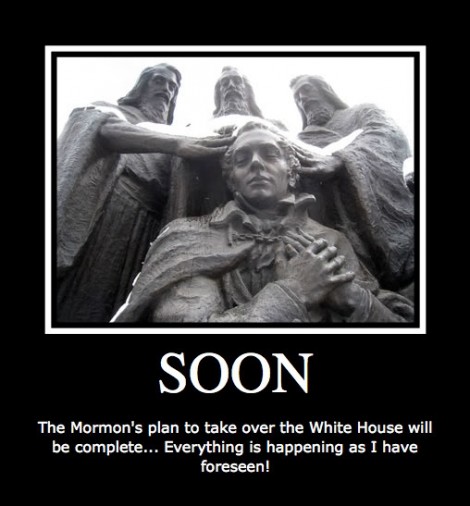 From today's edition of NSFW Corp
SALT LAKE CITY, UT—I have some explaining to do. As you know, I went missing for roughly 36 hours — no phone, no email, no nothing — roughly from the time of Clinton's Satanic speech Wednesday night until the time which you receive this. First, let me tell you that I am fine, alive, and though a bit shaken up and haggard looking from sleeplessness, I was not mistreated or molested in any way.
In my last panicked correspondence to the outside world, I was begging the NSFW Corp's Paul Carr to arrange some sort of commando mission to Charlotte to rescue our man-on-the-ground there, James Kotecki. I was terrified that the Tracy Flickites who gathered in their numbers in Charlotte would get into James' brain and swallow his soul. That if James so much as fell asleep for five minutes, the Flickites would sneak a pod next to our Convention Correspondent's bed, and he'd wake up full of hope and optimism. Or worse.
So as dusk approached Wednesday evening here in the greater Salt Lake Basin, and I was racing down I-15 to my secure hilltop location after playing poker with a bunch of middle-aged local jazz musicians, I fired off a series of increasingly panicked emails to Paul: "We need to get him out of Charlotte ASAP. Send him to Chicago to cover the teacher's strike, where they're fighting Rahm Emanuel and Arne Duncan. Or maybe that's too close to the heat: Send James to the Caymans to get some rest. Or to Moldova, or Costa Rica. Anywhere but Charlotte! Whatever we do, don't let James go to sleep!"
I realize now that it wasn't James I was panicking over. It was me. As soon as Clinton took the stage Wednesday night, blathering for hours about how he and Barack Obama had done everything the Republican Right had told them they should do, only better and more competently than the Republicans themselves manage to, so why aren't the Republicans happy? Why aren't they patting Bill and Barack on the head and telling them "Good job, Bubba!" — feeding them Milk Bones treats like they promised? When I heard Clinton tape-looping that same rancid 1990s New Democrat theme, that's when it all came crashing down for me.
Let me step back a moment for our readers. Some of you might be wondering what I'm doing in Salt Lake City… (Continued…click here)
To read the rest of this article by Mark Ames on the the harmful effects of sleep deprivation in the Mormon Zion, while being forced to watch the 2012 Democratic Party Convention like that Clockwork Orange guy, click here (open viewing).
This article was published at Not Safe For Work Corp, where I'm now Senior Editor. Subscribe, or face eternal damnation: http://www.nsfwcorp.com/subscribe
Buy The eXile: Sex, Drugs and Libel in the New Russia co-authored by Mark Ames and Matt Taibbi (Grove).
Read more: Barack Obama, bernie bernbaum, bill clinton, brigham young, Coen brothers, michelle obama, miller's crossing, moroni, salt lake basin, Mark Ames, Dispatch, NSFW Corp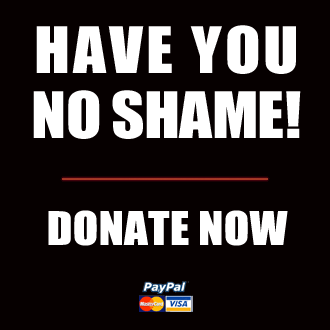 Got something to say to us? Then send us a letter.
Want us to stick around? Donate to The eXiled.
Twitter twerps can follow us at twitter.com/exiledonline