By Yasha Levine
Finance pundits have been heralding Hall not as a scamster but as a valuable asset to Citigroup. They've also been back to their tactic of scarying people into believing that if Wall Street's top dogs didn't get their multi-million bonuses, the very fabric of our society will disintegrate. Like after the collapse of the Soviet Union, America will experience a braindrain. The best talent will flee for companies in Nigeria, Russia, China—maybe even North Korea if we keep abusing them—leaving the bailouted banks unable to pay back what they owe to us taxpayers. So if we want to see at least some that $750 billion we handed out, we got to play by the rules.
Some in the finance world are even arguing that if it wasn't Andrew Hall's widely successful manipulation of oil prices on behalf of Citigroup, taxpayers might have had to fork over not just $45 billion, but $49 billion to keep Citigroup afloat. He saved us $4 billion, and the least we can do is give him a suitcase filled with 100,000 crisp Benjamin notes.
One hundred million—100,000,000—dollars worth of bonus for ONE person for ONE year of work for a company that went bankrupt. Think about that. People were outraged at AIG bonuses back in March. Well those added up to a meager total of $165 million, with the top bonus payout of $6.4 million.
Andrew Hall was laughing at the underpaid AIG-losers when protestors showed up at their homes. "As it happens, one can see some of those homes from Mr. Hall's front lawn in Southport, not far from his office," says the New York Times.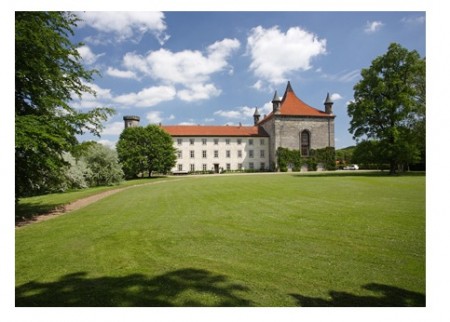 The Bailout Vampire's Lair: Andrew Hall retreats to his castle, sucking taxpayer money for strength
And that's what these Citi commercials are all about: funneling as much cash from you into Citi's gambling operations, while making you think they're doing you a favor. So while you bike to work in the rain, map out cheap gas stations to save a few pennies a gallon, steal shampoo from hotels and all the while pay 30% interest on your cash back Citi credit card, Wall St. society gambling goons like Andrew Hall will be buying up more castles and expanding their collections of modern art.
Two years ago, Mr. Hall waged a legal fight with the Historic District Commission of Fairfield over an 82-foot concrete sculpture that he had placed on the front lawn of his 7,300-square-foot Greek Revival mansion, where he lives with his wife, Christine . . . A few years ago, he bought a medieval castle in Germany from the neo-expressionist painter Georg Baselitz, and he and his wife have turned the property, said to contain roughly 150 rooms, into a private museum for their collection.

"He has about 4,000 pieces in what could easily be described as one of the world's finest collections of contemporary art," said a New York dealer, Mary Boone. It includes pieces by Andy Warhol, David Salle, Bruce Nauman and Julian Schnabel.
If Americans can't stand up for themselves, maybe it is time to write an open letter to Bin Laden, asking for al Qaeda's assistance is carpet-bombing Wall Street with 747s. After all, we do have a lot of parked airplanes to spare.
Read more: andrew hall, bailout, citi, Citigroup, Class War For Idiots, speculator, Yasha Levine, Class War For Idiots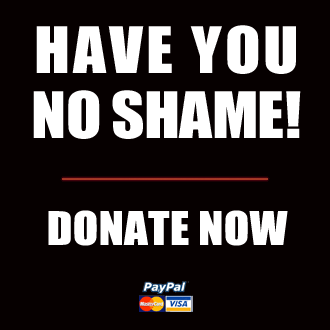 Got something to say to us? Then send us a letter.
Want us to stick around? Donate to The eXiled.
Twitter twerps can follow us at twitter.com/exiledonline