By Scott Bein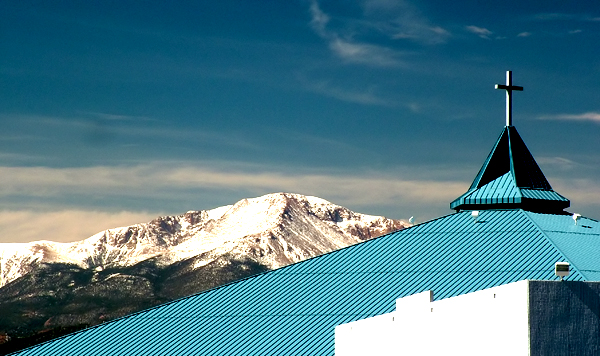 I had just moved into a house in the northern suburbs of Colorado Springs, and was getting to know one of my new roommates, a very attractive female in her mid 20's. This was promising. At some point though, the conversation turned to politics. She asked me, "You're not another one of those liberals are you?" There she was, a thin 5'6 or so brunette in tight jeans and an expensive blouse: beautiful, well-spoken, well dressed, and educated. And conservative as hell.  This kind of girl is ubiquitous in Colorado Springs. Not exactly what you think of when you see the, without a better way to put it, interesting looking types who attend the Tea Party rallys. In fact, my previous experiences were the exact opposite: the liberal girls more likely to be attractive, and the hardcore conservatives, um, not so much. I quickly found out that my old way of thinking would not work here. This evil flip of my traditional paradigm is God's way of fucking with me, telling my non-believing ass, "You're in the wrong place, pal. You don't belong here. This is my country." Every thing is different in the country's most ultra-conservative city.
Colorado Springs is a strange place. It's got one of the country's most beautiful backdrops, with the fourteen-thousand-foot Pikes Peak and its surrounding mountains on the western border. I don't know how many times I've almost caused a 50-car pileup driving down I-25 because I was too busy gawking at those damned mountains.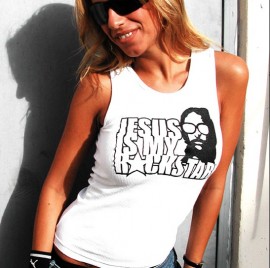 And yet, Colorado Springs also feels like the epitome of the United States, and this is not a compliment. Suburban sprawl stretches as far as you can see to the north and east. I spent the first five months of my stay in the northern suburb of Briargate. This was my first experience ever living in the 'burbs, and it was as bad as I'd feared. Endless fast food restaurants, for one thing. (Eric Schlosser's great book, Fast Food Nation, focuses on Colorado Springs as a new model of the fast food industry. When you are here, it quickly becomes apparent why). Never-ending strip malls with parking lots full of Chevy Suburbans and all the other stereotypical shit. The residents are friendly on the surface, but you know their tone would change if they found out you were a left-wing atheist or something worse…
You may read this and say, "This is just another tired complaint about the suburbs," or "There are places like this in every American city, what's the difference here?" Let me tell you the difference. This place is worse, and I can prove it.
For one thing, Colorado Springs is nicknamed "The Evangelical Vatican" and for good reason: it's the home base of James Dobson's Focus on the Family and numerous other raging evangelical organization. Richard Dawkins would be lynched if he came anywhere near here. New Life Church, which used to be Ted Haggard's (of meth-snorting closet-case homophobe fame) lair, can be found on the outer rim of town. The National Journal recently named Colorado Springs Congressman Doug Lamborn the most conservative member of the U.S. House. And just to make sure the Evangelicals are right in the thick of the Apocalypse and End of Days, Colorado Springs is home to the NORAD facility built into Cheyenne Mountain and to two major military bases, Fort Carson and Peterson Air Force Base. The United States Air Force Academy (which has a curious history of anti-Semitic incidents) is also located here. The armed forces are so prevalent here that my shaved head gets me mistaken for being military nearly everywhere I go. This has never happened any where else. I get treated with a level of respect I've never experienced before. I am offered military discounts (If only I had some sort of military ID…). My grumpy old, ex-military neighbor with his flawless military 'do and dress slacks hiked up to his belly, once asked me, "How's that war going?" without specifying which one. To him, it is all the same fight against those heathen Muslims. "It's going well," I played along, curious as to where this would go. Not far. "Keep up the great work," he responded brusquely before returning to his quest to have the perfect yard when he dies. Hmmm….I didn't realize anything going on in "that war" could be considered great, but apparently I don't understand the eternal optimism of the war hawk. Whenever we are failing to impose our dwindling will on some poor little Podunk country, everything is apparently swell.  The list of the city's right-wing credentials goes on and on.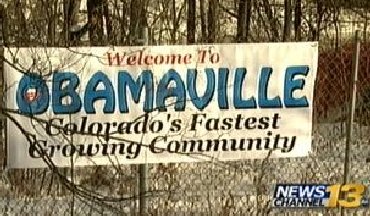 Now you can add "Obamaville" to that venerable list. This was the derisive name anonymously given to one of the city's many homeless tent camps, an obvious play on the Depression's "Hooverville." The giant poster bearing the name was put on a fence that borders the camp, visible from the interstate. The camps began appearing at the end of April and early May of last year, peaking in tent-city numbers this January. There are approximately 500 chronic homeless in Colorado Springs, with about 300 staying in the ten or so camps that currently exist.
On February 9, the Colorado Springs City Council voted 8-1 to ban all "camping" on city public property–as if the homeless were just a bunch of spoiled free-loading hippies, rather than unfortunate victims and failures. The single dissenting vote came from a City Council member who had once been homeless in Colorado Springs himself.  The ordinance was then approved by the city attorney and has since passed another City Council vote, 8-1. Any day now, the police will enter the camps giving notice and warning for the homeless to move out. This is Christianity-in-action, according to the warped, mean version peddled by Dobson, Haggard and the rest.
The city is ready to kick the homeless out of their camps but has absolutely no interest in spending any budget money to help these people survive and get on their feet once they've been kicked out of their tents, leaving that job to severely under-funded and under-staffed nonprofit groups. While the camps are far from ideal (three particularly crime-ridden camps are being called "meth" camps, one a "heroin" camp; others have reportedly been plagued by sexual and physical abuse, with rumors of girls as young as 12 being pimped out in return for a place to stay) there are few other options available for the homeless. As awful as living in the tent cities is, what comes next is the abyss.
Not surprisingly, Colorado Springs is Tea Party country. A local measure on last November's ballot to raise property taxes went down in defeat, with 62,923 voters (63%) saying "you can have my precious dollars when you pry them from my cold dead hands." The good Christian folks here have a simple philosophy: they love their tax breaks big, and their government small. Now that the city can't even fund basic services, we'll see how locals deal with the consequences. The recent budget cuts became somewhat of a national story, and for good reason. Colorado Springs is going to become a fitting example, and perhaps preview for others, of what massive cutbacks look like: greatly reduced street lighting, more unfilled potholes than you can imagine, brown public lawns resulting from water cutbacks when the weather warms up, and probably some foot-high brown public lawns (the city is asking citizens to help mow the property). Not exactly Third World, post- apocalyptic hell, but not what you would expect from perhaps the "moral" and militaristic hub of a global superpower either.
So while the city government tries to get rid of the tent camps that are supposedly muddying the city's image, it lets its own parks and public terrains decay. Recreation centers and museums will shut down unless private funding can be found. Unfilled jobs in the fire department and law enforcement agencies could have an even more severe impact.
Surprisingly, or perhaps not, depending on how jaded you are, the average person here seems unaware or apathetic about the looming disasters. The conservative voters seem obliviously content, for the time being at least–everything's playing out exactly as they'd wished all along.
As for the other side, even the Springs has a small liberal population that, like everywhere else, is feckless.  These types don't live in the suburbs. The lefties can be found in the midtown area, the Westside (location of my current digs), and the nearby hippie settlement further to the west, Manitou Springs. They are more irritating than anything else, and certainly nothing for the right to fret over. The most typical liberal here seems to be some strange breed of yuppie and hippie. They wear outdoor/backpacker apparel, love to discuss their wilderness exploits, and go to coffee shops to listen to folk groups and "authentic" roots music. If you're ever looking to have a deep conversation about rock climbing or "Flight of the Conchords," look no further.  If you want to find someone with whom to commiserate on the sorry state of this city and country, good luck.I realize that it's too much to ask for any sort of activism or public anger these days–unless you're old, white, rightwing and enjoying your Medicare. But I don't even see any liberal anger in private. It seems for many liberals out here that if it's not about the environment, while certainly a noble cause, it is of little concern to them.
In the end, it's fitting that this community was the home of "Obamaville." While the streets grow dark around the average citizen's home and basic services slip, the outlook for those without a home is even bleaker.  If the city refuses to pay for what most every other American community has, what are the chances it will want to do anything to help the homeless? You know, besides kick them out and tell them to move on?
Is Colorado Springs becoming a model of the new American City? We'll find out soon enough. For the time being, keep an eye on the Springs, because this could get messy.
Scott Bein is a native Missourian who, for reasons unknown even to himself, moved to Colorado Springs, CO. You can reach him here.
Read more: america, colorado springs, conservative, obamaville, suburbs, Tea Party, Scott Bein, Dispatch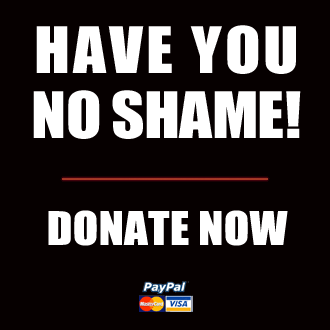 Got something to say to us? Then send us a letter.
Want us to stick around? Donate to The eXiled.
Twitter twerps can follow us at twitter.com/exiledonline