By Yasha Levine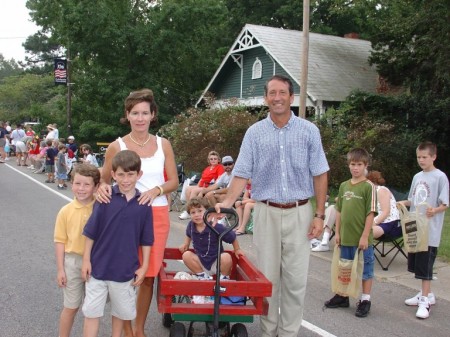 He knows his wife knows. So he ups and leaves for five days, doesn't leave anybody in charge of the state, in case there's an emergency…This is almost like: I don't give a damn! Country's going to hell in a handbasket. I just want out of here! … He had just tried to fight the stimulus money coming to South Carolina. He didn't want any part of it. He lost the battle and said "What the hell? The Federal government is taking over! I want to enjoy life!"
—Rush Limbaugh on Gov. Sanford's affair, June 25
So everyone is fuming about Limbaugh's suggestion that the Federal government might actually be responsible for South Carolina Governor Mark Sanford's infidelity. But Rush is not the first person to say so, nor is he the most authoritative. Thing is, Sanford blamed it on the Feds right off the bat, when he first admitted to having an affair on live network TV last Wednesday.
I watched South Carolina Governor Mark Sanford deliver his genteel apology/explanation live on CNN, but I must have been distracted with fixin' my turkey sandwich because it wasn't until I read a transcript of the press conference that I realized it was right there in plain sight for everyone to see: Mark Sanford should not be blamed for what happened between him and the Latin MILF. No, runaway government spending, that's what's responsible for the  governor's philandering urges. And everyone knows who's responsible for America's Big Government ways… That's right, President Obama.
I laughed out loud reading this modified twinkie defense, but the argument is no joke. Check it out:
I told [a reporter] about my years in Congress and early years in the governorship, of different adventure of leaving and traveling different places.

Because what I have found, in this job, is that one desperately needs a break from the bubble, wherein every word, every moment is recorded — just to completely break. And I've found that to be true in trips to the farm or in trips other places further afield. And all of those things were true.

I talked about the profound frustrations that I've felt over this last legislative session, in the battle that was in place with regard to the stimulus package, the $700 million in play, and how, at an emotional level, I found it exhausting.

I tried to make as good a stand as I could — not for a further political office. What was interesting, it was always viewed, are you doing this to climb some further political office?`

It was always based on that idea that I genuinely believe that that action would be bad for the taxpayers, and made the stand as I did.

So all those things we talked about this morning were true, but they're not the whole story. And that's obviously why everybody's gathered here right now.

And so let me lay out that larger story that has attracted so many of you all here. I'm a bottom-line kind of — kind of guy. I lay it out. It's going to hurt, and we'll let the chips fall where they may.

In so doing, let me first of all apologize to my wife Jenny and our four great boys, Marshall, Landon, Bolton, and Blake, for letting them down.
There you have it, folks, straight from the horse's mouth. Mr. Sanford is clearly just an innocent victim of Big Government. The fiscally irresponsible, big spending ways of the Obama administration have been so shocking, so traumatic in nature that he no longer had any solid footing to stand on. His understanding of what it meant to be an American, a devout Christian, a faithful husband and a loving father of five was completely turned upside down. His whole worldview shifted, causing him to flee his home, lock himself inside an apartment and descend into a five-day marathon of meat taco munching with a hot Argentinean MILF. Yes, folks, bolt your doors and don't let your daughters out alone at night, socialism has finally come to the US of A.
For those of you not familiar with Sanford's political career, here's how he cracked:
The beginning of the end started when Obama forced $700 million in stimulus cash on South Carolina, designed to fill a few gaps in the state's budget. Sanford could deal with the federal bullying, but he couldn't deal with the wasteful spending. It really was the final social straw.
The fight for this cash was something to behold. These 700 million were earmarked for education and public safety, but Sanford would have none of this socialist money and tried to send it back. Unfortunately, after many months of political wrangling, press conferences, Tea Party appearances and Fox News interviews, he was forced by S. Carolina's State Supreme court to accept the funds.
The protracted fight for that money, which, you know, he was waging not out of political ambition or a chance at the presidency, but out of a genuine belief that it would have been "bad for the taxpayers"… well, that fight really left him drained. Drained and dangerously depressed, not to mention horrified. He "tried to make as good a stand as [he] could" but he lost and couldn't keep on fighting. But that didn't mean he couldn't keep on thinking about the future… Like Christopher Walken in the Dead Zone, Sanford kept seeing all the horrible things that those 700 million bailout dollars would do to the good people of South Carolina. Just look at what kind of havoc the stimulus money is going to cause:
More teachers will have jobs and children will have better access to early childhood classes, after-school programs and effective literacy interventions after the state Supreme Court said Thursday that Gov. Mark Sanford must accept federal stimulus funds.

The recession has left schools struggling after several rounds of budget cuts, and state Superintendent of Education Jim Rex said the stimulus cash will provide relief. The $700 million will be split between the next two years, including $184 million that will be divided among the state's 85 district in the coming school year. Colleges and universities will receive $105 million this year, and $57 million is designated for law enforcement programs.

"Class sizes were really going to go up next year as a result of these cuts, and many programs were on the chopping block for big reductions: summer school, after-school programs, adult education, athletics, you name it," Rex said. "Courses were being canceled right and left. Students were going to feel a direct impact, and now schools may be able to avoid some of that."
Here's some more horror:
South Carolina, which had the nation's third-highest jobless rate in April _ hitting a state record high of 11.5 percent _ cut more than $1 billion from its $7 billion spending plan for 2008-09 as tax revenues slumped in the recession.

Sanford's refusal has raised the ire of U.S. Rep. Jim Clyburn, the No. 3 House Democrat, who accused the governor of being a foe of public education. Amid budget cuts and uncertainty over the federal money, districts had told hundreds of teachers they don't have a job in the upcoming school year.

State education officials estimated schools would eliminate 2,600 education jobs, including 1,500 teachers, without the stimulus money.
Read more: affair, argentina, milf, Obama, Republican, Sanford, sex tourism, socialism, south carolina, Yasha Levine, Fatwah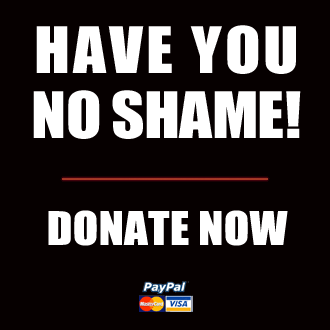 Got something to say to us? Then send us a letter.
Want us to stick around? Donate to The eXiled.
Twitter twerps can follow us at twitter.com/exiledonline