By Rick Rucker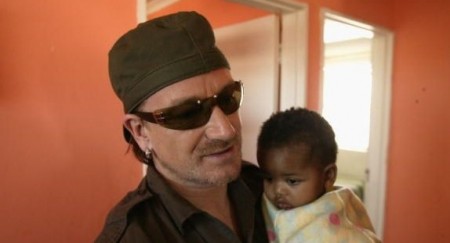 You know how even Bush haters will admit that his one undisputed good deed was getting all that AIDS prevention funding to Africa? But, boy, do they have it all wrong. More than anything, Bush's efforts show how little anyone really cares about saving Africans. It's the same with the Melindas, Bonos, Geldofs and all the other UN Mother Teresas out there. To them, the potential social costs of really fighting the epidemic and having all its uncomfortable details out in the open are just not worth it. Let me explain:
It all goes back to a news story I read a few years ago about a curious twist to the tale of the unstoppable HIV epidemic in Africa. It was about a study done by a team of German scientists who proposed a controversial, yet very commonsense, explanation for Africa's grizzly AIDS transmission rates. Their data showed that anal sex — both homo and hetero — was the second largest cause of infection. First place was taken by transmission in medical settings: dirty needles, compromised IVs and tainted blood supplies. The kicker is that vaginal transmission came in a distant third.
Allow me to quote:
Anal sex could be a major cause of the HIV/Aids epidemic in Africa, according to new research.
A study published in The Journal of Sexually Transmitted Diseases and AIDS claims awareness of the risks posed by anal sex is ignored in many of the continent's health campaigns.
Just like the story said, the study's findings never hit big. In fact, it felt like it was downright buried. It seemed the anal sex connection was just too taboo for America, both the left and right. At some point, everybody understood that anal sex was a big culprit in HIV transmission. But then, on behalf of the gay community, the great PC whitewashing occurred, and the knowledge fell through the cracks. And so began the HIV Dark Ages, a period which we're not out of yet. The times have been good for some, but disastrous for others. On the one hand, it buffered the gay community from a continuous wave of anti-gay paranoia. But on the other, it distorted the facts and scared the shit out us non-anally inclined straight folks. Zeroing in on vaginal HIV transmission and pretending that anal sex did not exist ruined sex for a whole lot of people. Basically, our doctors dreamed up a problem and a solution that was about as real and effective as the War on Terror.
Fifteen years ago, a study published in the New England Journal of Medicine observed 256 straight "mixed status" couples (one infected, the other not) banging regularly for some lengthy period of time. Half of them used condoms all the time and not a single partner got infected. The other half was a bit more careless and didn't use condoms so much. Out of them, only 10% of the partners were infected with HIV. Sure it's a bummer, but these people were banging each other day and night for months. For months! And still there was only a 1 in 10 chance of getting infected. They'd be more likely to give each other the common cold than to pass around HIV. (It's also hilariously easy to imagine that at least some of that 10% were doing anal but were too embarrassed to put it down in their little progress reports.)
Sure, the study showed that condoms work well. But that's not the whole story. You do not get Africa's infection rates — something like half of the population — from just unprotected vaginal intercourse. And that's exactly what the Krauts who published the anal-sex study six years ago were trying to say. For Africa's runaway HIV epidemic, backdoor love was the missing link.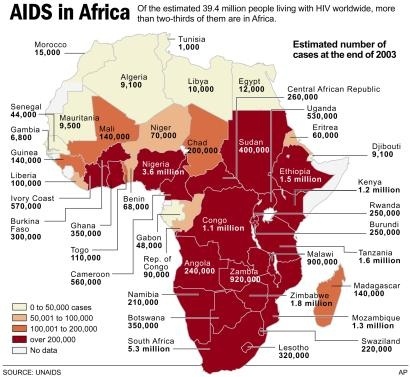 Now, I'm no health professional, maybe a couple of billboards in every village and town with something like "If you are stupid and careless enough not to wear a condom, please don't have anal sex" might help a little.
But despite the butt-load of evidence, no Third World health crusader has been willing to admit that anal sex plays a big role in the continent's AIDS woes. The do-gooders have way too much baggage. With them, you don't talk about the statistical disparity between anal and vaginal transmission of HIV. Jesus and the hard-won acceptance of the gay community hang in the balance. The latter I can understand. The admission would probably bring back the anti-gay AIDS hysteria of the '80s and cause a surge in homophobia all over the world.
So in the end that means a whole lot of dead Africans on our hands.
Read more: Africa, aids, Anal Sex, Bono, Bush, Geldof, Health, Melinda, Political Correctness, sex, Rick Rucker, Health & Lifestyle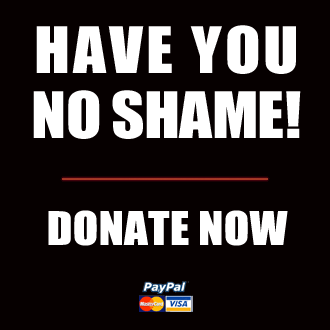 Got something to say to us? Then send us a letter.
Want us to stick around? Donate to The eXiled.
Twitter twerps can follow us at twitter.com/exiledonline