By Eileen Jones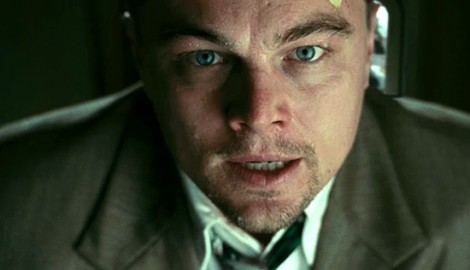 On Shutter Island, there's a lighthouse where patients are supposedly taken to be lobotomized. The movie has about thirty-five shots of this lighthouse against a gloomy sky, so many that you begin to wonder if director Martin Scorsese has had a personal experience with lobotomy himself in recent years. Why else would he shoot such a boring stupid movie so boringly and stupidly? Jeez, what the hell happened to Martin Scorsese? What kind of doofus drive took possession of him sometime after Goodfellas, compelling him to make more and more of these overblown oldey timey studio pictures that squelch his awesome talent? You know the ones I mean—Age of Innocence, Kundun, The Aviator, all the big bloated respectable Oscar-bait films that will never matter to anyone in twenty years because Mean Streets, Taxi Driver, Raging Bull, and Goodfellas will still go on Scorsese's tombstone, and rightly so.

Shutter Island's another bloated one, maybe the most obese yet. It doesn't even have snooty origins, like an Edith Wharton novel, to justify its Hindenberg heft. It's a straightforward genre potboiler that Scorsese and pals have inexplicably pumped full of hot air and showy production values. A bunch of great actors turn up in secondary roles, each one doing a hammy monologue, making the film play like a hellaciously expensive actors' workshop. But at least it breaks up the monotony when you can periodically think, "Oh, hey, it's Michelle Williams…Ben Kingsley…Max von Sydow…Jackie Earle Haley…Ted Levine…Patricia Clarkson…"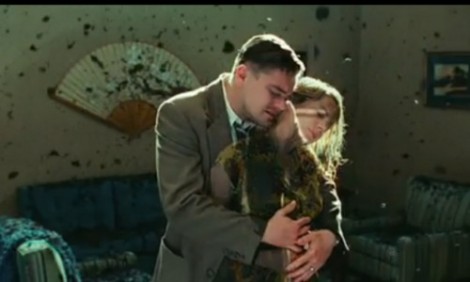 If you've seen the previews, which have been running for about two years because the film's release date kept getting pushed back—fair warning!—you know exactly what you're getting into. Take the preview and run it over in your head nine million times, and that's the film. No value added. Two cops (Leonardo DiCaprio and Mark Ruffalo) show up to investigate a missing person case at an insane asylum on an island that's so laughably weird and sinister and Gothic they start right away investigating What's Really Going On Here. The lead cop (DiCaprio) is having nightmares and paranoid hallucinations while he's investigating the sinister shenanigans, leading you to wonder if he's being driven insane so he'll stop investigating and join the inmates. Or if this is simply an old genre favorite, the one where the true nut is the protagonist and it turns out to be All In His Head.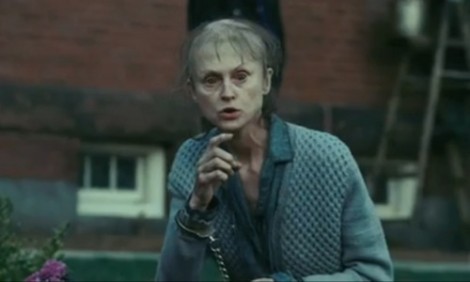 There's some additional plot hooey about war trauma that gives Scorsese the chance to trot out rote WWII Nazi killing and concentration camp horrors. These only serve to remind us, again, how great Inglourious Basterds really was.
But if you like things big and loud and overly emphatic, you might get a kick out of Dante Ferretti's super-ominous production design, and the ear-pounding, madness-inducing score. To complete the effect, there really should've been a narrator intoning, "It was a dark and stormy night. Suddenly, a shot rang out!"
DiCaprio and Ruffalo knock themselves out playing 1950s cops, all beefy and angry in their wide-shouldered suits. DiCaprio smokes cigarettes with such manic commitment he splays out his fingers as if they'd been sprained.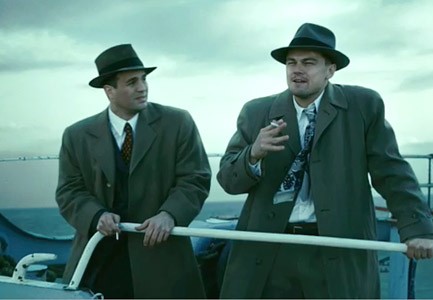 It's hard not to blame DiCaprio for whatever happened to Scorsese, since their director-star collaboration roughly coincided with Scorsese's hideous decline. Remember Gangs of New York? Lordy! The horrors of miscasting started right there. It's not that DiCaprio's a bad actor, he's just the wrong actor for Scorsese. He's too soft and slack, a neurotic metrosexual type. Scorsese keeps shoving him into material he can't pull off. There's a scene in Shutter Island in which Ted Levine's character tells DiCaprio that he's essentially a violent animal, which is awkward, because DiCaprio doesn't convey any sense of menace whatsoever. Levine, on the other hand, is a fine violent actor, always projecting the lurking impulse to kill, even in comedy.
How could Scorsese go from DeNiro and Keitel in their prime, to DiCaprio? What happened to Martin Scorsese? Has Scorsese taken a trip to the lighthouse? Did somebody tell him that he too could be an Oscar-winning studio hack if he'd just let somebody cut a hole in his brain?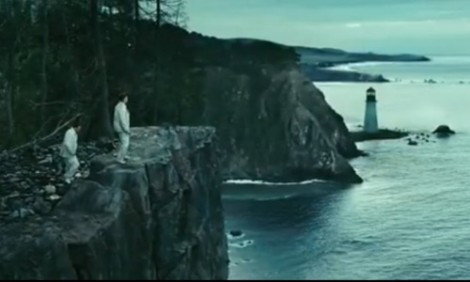 Read more: Gangs of New York, Goodfellas, Gothic, Harvey Keitel, Inglourious Basterds, Leonardo DiCaprio, Martin Scorsese, Mean Streets, Nazis, Raging Bull, Robert DeNiro, Shutter Island, Taxi Driver, Eileen Jones, movies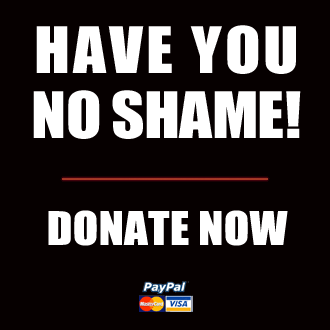 Got something to say to us? Then send us a letter.
Want us to stick around? Donate to The eXiled.
Twitter twerps can follow us at twitter.com/exiledonline