By Yasha Levine
Another organizer, who took control of one of the sidewalk protests scheduled that day, was a longtime local Republican operative named Rick Radecki. I never did get a look at him, but he's got a small Internet presence. In an interview featured on TaxDayTeaParty.com, Radecki says he jumped on board after he heard the Tax Day ballad sung on Fox News. The performance particularly touched him because it was done by an African American. "As I am married to a Black-Conservative-Republican, it was refreshing to see another such individual getting involved with a protest movement like this one," he said. Then after making the 50-mile commute to work, he contacted the FreedomWorks-run site. Radecki's Republican activism resume includes handling the local drive to recall former California governor and Democrat Grey Davis in 2003, a campaign that was fueled by anti-tax, pro-oil drilling Republicans and put Schwarzenegger in power. More recently, he organized a local anti-immigration "Citizenship Rally." In 2006, the Daily Press reported that 100 people showed up at a Victorville street corner to celebrate the glory of citizenship (and provide a rightwing counterpoint to the Immigration Rallies held all over the country). "For every immigrant who took Monday off, we should replace them with high school kids. If all else fails, we could shoot them," said one of the participants.
Sure, Barb and Radecki aren't new to the activist scene, but they don't have to be to organize a genuine grassroots campaign. The people there weren't all rightwing hicks. For a small town like Victorville with a population of 100,000, most of whom recently moved here, 150-200 participants isn't so bad. Obama bashing seems to have brought most of these people together, but the event was also used as a platform to air local political grievances, the bedrock of any grassroots effort.
So while the Progressive/Liberal media tries to beat these events to death with lame teabagging jokes, they are missing the point: what started as an AstroTurf campaign may actually have sprouted some real roots. The Republican machine that's running the campaign is adapting and getting more clever, while at the same time, the Obama Administration's handling of the banking crisis, growing more corrupt and infuriating by the day, means that this thing is far from over.
Yasha Levine is currently stationed in Victorville, California. He'll be here for a while, so look out for weekly updates from the trenches of the American Dream.
You can contact him at levine@exiledonline.com.
Read more: april 15, astroturf, freedomworks, grassroots, protest, Tea Party, victorville, Yasha Levine, Dispatch, Tea Party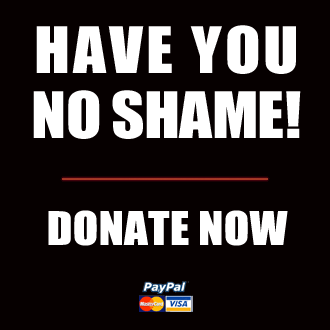 Got something to say to us? Then send us a letter.
Want us to stick around? Donate to The eXiled.
Twitter twerps can follow us at twitter.com/exiledonline