By Matt Harvey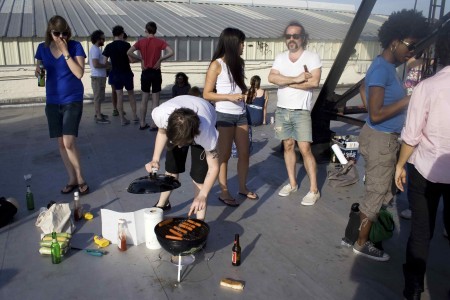 Eight months after the crash, prices have dipped, vacancy rates have soared and Brooklyn is filled with guys like Mark, trying to keep the ball rolling. Even though gentrification has stung him hard he continues to pass on the gospel. When we were chatting his pro-gentrification rap was mild, buried behind irony. He called the nabe's lack of services a, "happy bind," saving him from the glitz of the Slope. With his square glasses, beatnik shirt and guilt complex he was the picture of a New York liberal conflicted about his role in gentrification. But later, in an email the PC attitude came off, and his tone was almost desperate. He wrote, "It's starting to look a little like the 'cooler' neighborhoods. There are a lot more of 'us' here now." The use of square quotes mars his generally even-tempered email like a bloody lip. In a few hours, he had transformed from cool urban frontiersman into a self-effacing version of a block association goon.
But Mark is caught in a trap, so we should cut him some slack. Things haven't worked out like he planned. For years he's been sold the urban elite's version of the homeowners dream by a toadying press—addicted to the brokers' ad revenue. As late as 2007, as the American homeowners dream was dying; Mark was getting a very different message about the city's real estate market. Condo sales were stronger than ever, the dailies blared. On March 3rd of '07, the headline of a hysterical feature in the now defunct New York Sun announced that increasing the city rental stock was, "an impossible dream." Buy or move to Wichita.
That was the crescendo of a big lie that had been orchestrated as the bubble began to deflate—by the real estate PR whizzes: the myth of the impenetrable New York housing fortress. Wall Street bonuses, European capital, and a chronically low vacancy rate, insured that NYC real estate would increase in value forever. A 2,600-word September 2007 piece in New York boldly posed the question, "Is the New York real estate bubble about to pop." (The answer: of course, it wasn't!) The piece's writer, Michael Idov gave the last word to conservative Harvard economist, Edward Glaeser, a frequent proponent for deregulation of urban zoning. "I would continue to bet on New York."
Now the indomitable bubble lie has been exhausted brokers have found other lies, tailor made for the bear market—of renters giving each other high-fives because  negotiating a 2% rent decrease from recalcitrant landlords. On March 29th, the Times Real Estate section laid out a blueprint for the new blitz. It showed a picture of two smiling professionals under the self-assured caption of "Why These Renters are Smiling." The weeklies followed up with their version of the new message, bent on releasing a little steam from the kettle—so the whole shit house doesn't go up in flames. Mark is still invested in the old pie in the sky though. All he can do is repeat to whoever will listen: Kensington is the next big thing.
Read more: k-town, Kensington, new york, real estate, speculation, Matt Harvey, Dispatch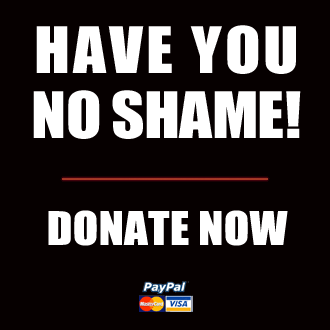 Got something to say to us? Then send us a letter.
Want us to stick around? Donate to The eXiled.
Twitter twerps can follow us at twitter.com/exiledonline