By Gary Brecher
But the worst thing you can do is hide behind your big brother, because what if somebody chooses you out alone? That's what's happened to Hamas. They're trying to be Hezbollah South, woofing at the Israelis, shooting off those stupid backyard cherrybomb rockets that couldn't hit the ground if gravity didn't help out…and meanwhile the IDF is in a very bad mood, embarrassed about losing to Hezbollah, bummed about Bush leaving office, and getting poked in the ass nonstop by hardcore settler types wanting them to blow something up right now, dammit!
It's what they call a no-brainer. You may not be able to take out Hezbollah but just look at Gaza: a tiny strip of land, about six miles wide in most places. No strategic depth for Hamas at all. And Egypt hates Hamas like poison, so they're quietly telling Mossad: "Go for it!"
Then there's the issue of combat potential, as in Hamas ain't no Hezbollah. Hamas is tougher than the PLO; they proved that in the skirmishes over the last few years about who runs the PA. But that's not saying much; one of my grandmothers-not both, just one, I'm trying to be fair here-was tougher than the PLO too. And there's a huge, huge difference between scaring off fat sleazy Arafat gangsters by firing in the air and actually fighting the IDF. Hezbollah has somebody doing serious strategic planning; Hamas has a bunch of hotheads. Hezbollah has been bunkering up, training in anti-armor operations, learning to deal with air strikes for years. Hamas believes in yelling at the attack helicopters.
They're going down. Now, that's not to say they'll be wiped out, exterminated, whatever. That doesn't happen any more, for reasons I'll discuss in my next column. What we're talking about here, what the IDF has in mind, is more what the Romans called "decimation": killing enough of the right people to make Hamas weak for five or ten years, which may, just may, be long enough to give Israel's allies the PLO/Fatah the edge in the Palestinian Civil War. That's what this is about, getting your guys to win that war.
Will it work? Depends on the time frame. For a few years, yes; in the long run, Hell no. But if you're the IDF, there are no good options in the long term. Demographics, dude; no way out of that spiral. The short term is all you've got, and in the short term Hamas is going to find out why it's not a good idea to pretend you're Hezbollah when you can't back it up.
Gary Brecher is the author of the War Nerd. Send your comments to brecher@exiledonline.com.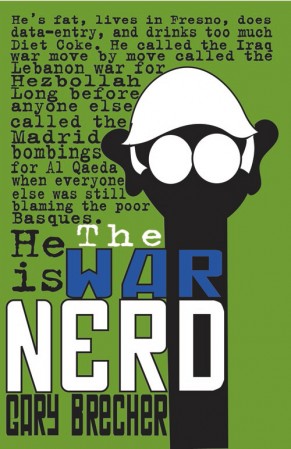 Click the cover, buy the book! Makes a perfect stocking stuffer!
Read more: Gaza, Hamas, Hezbollah, israel, Gary Brecher, The War Nerd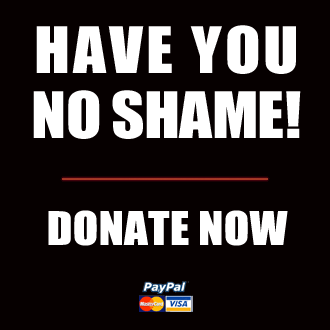 Got something to say to us? Then send us a letter.
Want us to stick around? Donate to The eXiled.
Twitter twerps can follow us at twitter.com/exiledonline