By Mark Ames and Yasha Levine
Megan leaves out a few other details—like what exactly her partner Peter Suderman did for FreedomWorks, and how long ago he left.
One project that Megan's life-partner, Peter, produced for FreedomWorks is a video that he directed last year for the site angryrenter.com, which the Wall Street Journal described in its subheader as: "Angry Renter' Web Site Has Grass-Roots Look, But This Turf Is Fake". Fake grass-roots: exactly like the Tea Party/Santelli campaign:
AngryRenter.com looks a bit like a digital ransom note, with irregular fonts, exclamation points and big red arrows — all emphasizing prudent renters' outrage over a proposed government bailout for irresponsible homeowners.
"It seems like America's renters may NEVER be able to afford a home," AngryRenter.com laments. The Web site urges like-minded tenants to let Congress feel their fury by signing an online petition. "We are millions of renters standing up for our rights!"
Angry they may be, but the people behind AngryRenter.com are certainly not renters. Though it purports to be a spontaneous uprising, AngryRenter.com is actually a product of an inside-the-Beltway conservative advocacy organization led by Dick Armey, the former House majority leader, and publishing magnate Steve Forbes, a fellow Republican. It's a fake grass-roots effort — what politicos call an AstroTurf campaign — that provides a window into the sleight-of-hand ways of Washington.
And now, here is Megan McArdle's life-partner Peter Suderman's brilliant work for the site that even the Journal says is designed to deceive people into thinking it was representing the disgruntled masses in order to mask its real purpose—to serve the super-wealthy:
What other projects, one wonders, do the Megan-Peter team produce that masquerade as one thing (like for example a non-partisan blog) that really serves another interest (like for example, a certain mega-wealthy rightwing Republican advocacy group)? We may never find out the answer to that, but we sure know the answers to other important matters in Megan's life. Like for example, here is the freakishly-tall Megan McArdle showing the world her "look at me and my life-partner Peter Suderman being a pair of vile consumerists dipshits, I think it's so fun that I'll blog it to the world because that's how vain and shallow I am":
10 Jul 2008 01:59 pm
Apparently the lines have been forming at the New York Apple stores for "days" (or so one correspondent reports), but when I drove past the Clarendon Apple Store around one, there was no noticeable queuing–indeed, the store seemed pretty quiet. Nonetheless, Peter Suderman and I will be camping out in the line tonight, bringing you the latest in liveblogging from the Apple hype machine. I feel no desperate urge to get my hands on one of the VERY FIRST 3G IPHONES, but I can't resist a spectacle. Presuming there is one, that is. They don't call me "Miss Zeitgeist" for nothing . . .
Ha-ha! Omigod Megan, seriously! It's like, you go girl! Ha-ha!
If you've ever looked at those horrible middle-aged Republican couples who attend Washington balls and fundraisers for soulless reptiles like Mitt Romney, and wondered how they got there, because they look like they must have been born in that horrible middle-aged reptilian state—well, here they are, captured in their middle-youth larval stage, just as vile as ever. And now they're coming after us.
LATE NOTES: Just as we're finishing this follow-up, it turns out that Rick Santelli's planned appearance on the Daily Show this Wednesday was canceled, as reported in the New York Times. Bummer, dude. Hope that wasn't all on account of our article or nuthin'. Maybe you're just not the kind who excels on AstroTurf—you're more of a clay court type.
Another late-night development: obsessed Freedomworks groupie/life-partner-of-the-inimitable-Peter-Suderman/I'll-stand-in-any-line-out-there-so-long-as-it's-selling-something-no-one-fucking-needs Megan McArdle, reports on her blog an amazing admission-of-guilt by Freedomworks which pretty much puts this whole controversy to rest. Victory: Ours. The head of Freedomworks tells Megan that they were behind the tea party "grassroots" "protests." Poor Megan, first she was their attack poodle, but now that FreedomWorks knows its cover has been blown, Megan's been demoted to the role of disgraced Freedomworks watergirl:
Meanwhile, I've spoken with Brendan Steinhauser, the chap at FreedomWorks who has helped organize the tea parties. FreedomWorks has been, as far as I can tell, completely open about their interest in furthering the tea parties, which is not surprising because they've been completely open about opposing bailouts since before Obama took office. As Brendan describes it, he and FreedomWorks were calling for demonstrations against the stimulus even before it passed, but he got the teaparty idea from Michelle Malkin's blog. FreedomWorks emailed its members and set up a website to encourage people to join in. This seems like pretty standard political organization tactics.
Sorry Megan, but it looks like you just queefed all over your first big Republican hit-job. Our advice: go back to blogging your petty shopping habits, you've got a serious future in that.
So, to sum up the events of the past few days boys 'n' girls: We publish an investigation into the fake-grassroots "Tea Party" protest campaign underwritten by rich Republican rightwing interests, exposing Rick Santelli's role as the launch event MC, and three days later, Santelli is bitchslapped down by his bosses, he's cancelled from the Daily Show, forced to issue a Bukharin-like confession, FreedomWorks confesses that it was behind it from the start as we wrote, and every media outlet in the country from the New York Times on down is writing up the scandal.
Yes, it's a victory for us and for the forces of independent journalism. Sure, we're doing a dirty chicken dance in the endzone now. But the truth is, it's a bitter victory, because we've also been forced to confront the awfully familiar face of America's own version of the Soviet Union at work: giant scary corporations threatening and scaring smaller fish into censorship, while their bought-off minions in the media do their dirty work to try to protect the mega-conglomerate's brand. The longer we work as journalists here in America, and the more we're exposed to the rampant corruption here and the cast of human hagfish angling for a feeding spot on this nation's carcass, the more it feels like we never left Russia.
Related reading:
* Exposing The Rightwing PR Machine: Is CNBC's Rick Santelli Sucking Koch?
* Astroturf Revolution Dispatch: Koch Activists Teabag Media
Mark Ames is the author of Going Postal: Rage, Murder and Rebellion from Reagan's Workplaces to Clinton's Columbine.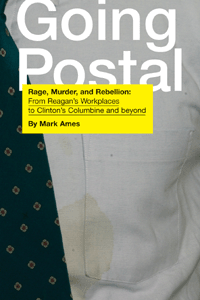 Click the cover & buy the book!
Read more: Bitch Slap, CNBC, freedomworks, Jon Stewart, koch, Megan McArdle, Megan McArdle Queefs, santelli, Mark Ames and Yasha Levine, eXiled Alert!, Santelli Watch, Tea Party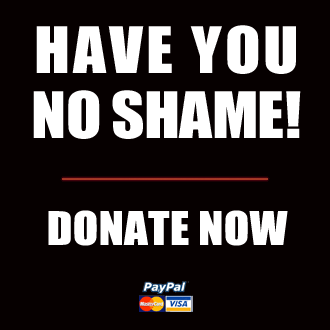 Got something to say to us? Then send us a letter.
Want us to stick around? Donate to The eXiled.
Twitter twerps can follow us at twitter.com/exiledonline