By John Dolan
Send in your own questions, concerns and worries to ask@exiledonline.com. Team eXiled is here to help.
*****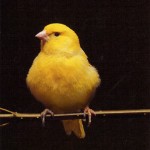 Dear eXiled: Why do birds sing?

Hamish

*****
Birds sing for two reasons, attracting other birds and scaring other birds away. Most species use exactly the same call for both functions, which causes considerable confusion. The aspiring ornithologist would do well to abandon the pop-science premise that animals know what they are doing. Most animals are idiots, and birds lead the parade.
For two weeks a year, a songbird will screech, "Come to me, I love you" using the same three notes it broadcasts non-stop for the other fifty weeks of the year with the sense of, "I'll kill you if you come near this tree, I dare you, you lice-ridden half-breed son of a crow!" These threat or challenge calls may become quite graphic. Indeed, the first protests against so-called gangsta rap were recorded on wet clay 46 million years ago by an outraged wren in what is now Bournemouth, castigating the blood-curdling matutinal boasts of a starling clan in an adjacent shrub.
In addition to calls specifically aimed to attract or repel others of the same species, birds emit sounds which can be considered unpremeditated expressions of emotion. Newborn birds' first vocalizations are soft peeps conveying, "Why have you brought me into this cold and drafty world from the oleaginous private sun of the egg?" Nestlings shriek avidly, "I get it now! It's just a matter of more bugs crammed in this thing I'm yelling with! Now, right now!" On reaching maturity, the most-common expression is one of frothy self-confidence, but as the bird ages, its utterances grow hoarse and bitter, culminating in threnodies roughly signifying, "It was all a trick to stimulate overinvestment in the body of a dying animal!"
Of course, the interpretation of birdsong is a subtle pursuit, considered by some devotees to be, in fact, perilous to the mental stability of the listener. One case often invoked as a warning to neophyte auditors is that of the eminent and much-loved Julius Wellhausen, professor of theology at Greifswald, who resigned his prestigious position in 1882 "for reasons of conscience" after becoming obsessed with the song of the Common Cuckoo (now rare, alas, due to deforestation), Cuculus Canorus (Ger. Kuckuck), which he declared to be "a clear refutation of all meaning and decency in the world; a veritable anthem of parasitism, avidly cheered by a vast and unseen audience of microscopic animacules as malign as they are subtle, the true rulers of this hideous world."
Wellhausen claimed that these calls were based on early Indo-European languages and changed his entire field of study, becoming professor extraordinarius of Oriental Languages at Halle. Wellhausen insisted on transferring his researches to the valley of the Indus, "the Ur-Pandemonium" as he termed it, and claimed to have discovered in the wild cries of the Brahminy Kite (haliastur indus) the fountainhead of "parasitism as ideology." Wellhausen claimed that the bird's vocalizations are a "cruelly parodic" form of Sanskrit, repeating endlessly, "Organic existence is a cruel litigation," eventually reducing the phrase to a pair of phonemes, "KaTu" ("bitter," in the sense of "cruel") "Vivaada," "litigation." Thus the carrion-eating raptor's incessant croak, "KaTu Vivaada," became for the tormented philologist an endless reaffirmation of the demonic imperium he saw all about him. Returning to Europe, Wellhausen immured himself in a "bird-proof" cell in Gottingen, remaining there, comforted by the "sweet sound" of a nearby ironmongery, until his death in 1918. His last words were said to be a "benediction" on the heavy artillery of the Great War, for the toll it took on Europe's birdlife.
*****
Send in your own questions, concerns and worries to ask@exiledonline.com. Team eXiled is here to help.
Read more: birds, Cuckoo, Wellhausen, John Dolan, Dear eXiled...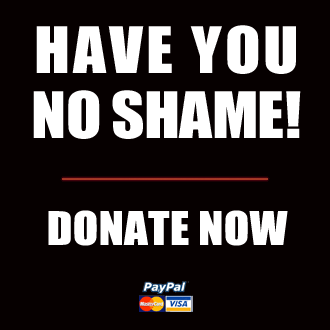 Got something to say to us? Then send us a letter.
Want us to stick around? Donate to The eXiled.
Twitter twerps can follow us at twitter.com/exiledonline