By Pancho Montana
But I'm getting a little bit sidetracked here. I recall reading recently something about Americans talking about the need for Mexico to legalize drugs to stop the violence. Well, I don't know. To me, it's Kayser Soze, not real, so it has no point. Even the Mexican president can okay it, like Fox did during the last Administration. But America can "not recommend it," like Bush did to Fox. And the proposal dies. Just like that. So there is really no point in talking about it, I think. It's just a fantasy of an Amsterdam-like legalization. And like any fantasy, one can only dream. But it would be a winner with the tourism board, I'll bet you that.
But coming back to reality and the whole travel advisory topic, I remember reading a spot-on analysis that said kidnapping of foreigners is rare because tourists usually spend so little time on the ground that they don't give kidnappers a chance to collect reliable intel. They can't tell how much someone is worth and so it doesn't make any business sense. The narcos are good businessmen, see. Very conservative, in many ways. They don't like to take risks if they don't know the odds.
But let me be honest. There's a couple of points about America's take on Mexico's Drug War that make me wish our people did start kidnapping your tourists for real and torturing them real nice if their families don't offer up a juicy reward.
You know that one of Mexico`s main sources of income is tourism, right? Well, you know what happens to tourism when you issue scary travel warnings every six months that basically tell Americans that if they go to Mexico they will be tortured, mutilated, raped and shot, in no specific order? You guessed it. No one comes around. And no one gets paid.
This is what your Washington politicians don't seem to get, or don't want to. You're just pushing us in the other direction, dumbasses. Because other than tourism, people have only one other work option around here: the drug biz.
It's sad when your supposedly closest ally is so moronic, punishing you for the problems it itself is creating. But hey, it makes me feel a whole lot better when my fellow Mexicanos give you gringos the finger while roaring through the border, smuggling tons and tons of drugs right under your noses and then flipping it for a nice profit. It's tit-for-tat.
Read more: drug war, mexico, travel advisory, Pancho Montana, Dispatch, The Mexican Drug War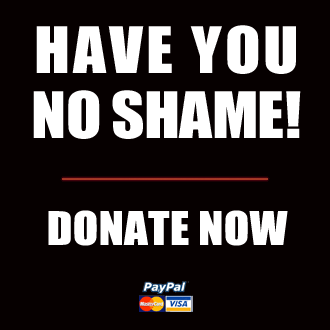 Got something to say to us? Then send us a letter.
Want us to stick around? Donate to The eXiled.
Twitter twerps can follow us at twitter.com/exiledonline