By Pancho Montana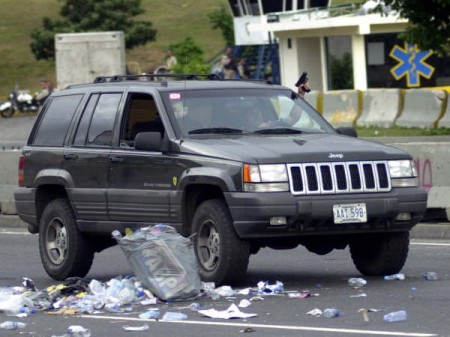 One day they grabbed him and put him into a truck. When he heard them say they were taking him to a police station for identification, he suddenly felt relief. After arriving at the parking lot, a narc detective got into the back seat with him and started asking him some questions to verify his identity, all the while slapping him upside the head.
After a while, the cop confirmed that Ce was not the one they were looking for. But there was a catch. It seems Ce has an "interesting" criminal record linked to some drug dudes his kidnappers didn't really like, so they decided to keep him and maybe get a ransom. They put in all that work, so why not get paid for it?
After the police station, he was taken back to another safe house. He told me that everyone else kidnapped inside along with him lasted only from 5 to 10 days before they keeled over. They kept him for 22 days. When he arrived at the new house, his new hosts received him with a brutal beating. But the beatings stopped mattering that much. Ce said that being beaten was the only way he'd be able to fall asleep. Sometimes, he even asked his handlers to knock him out in order to get some shuteye.
At some point near the end of his stay, he was given a NexTel radio and listened to someone threaten to kill him if he reported anything. That was his final warning. After that, he was told that his bro paid the ransom. Ce was a free man, and while he waited for a drop-off car to pick him up, he played Xbox with the dudes who were beating him senseless just a few hours before (it was four-player FIFA soccer if you're curious). "Hey vato, it's just beeezness." Maybe that's what the Iraqis needed to calm them down in Abu Ghraib.
There's another weird success story that happened to another guy I barely know, a fat guy, a friend of a friend. He actually managed to escape. (Remember, the success stories are the only ones you can tell. Dissolved corpses don't talk.) This guy was kept in a safe house by some zetas close to where I live. Being zetas, they beat him up, never fed him and performed the usual fucked-up things we all have come to expect from these upstanding citizens of the narco trade. As kidnapping stories go, this one was pretty common, yet there was a small, but riveting twist. A few day before he fled, the zetas wanted to feed him some raw meat. After serving him, they informed him that the hunk of meat was just sliced off his friend. He protested. But they insisted: "Sure it's your buddy, but you should eat it just the same. We're gonna kill you anyway."
That's when his survival instinct started kicking in. He started memorizing the routines and schedules of everyone working in the house. He waited for his opportunity and when the only vato in the house at that moment fell asleep, he got up and — god knows how he managed to — opened the door and fled to safety with the help of a taxi.
Just picture that for a second… A bloodied naked man with a huge beer-belly hanging out, obvious signs of torture, electrical tape, bruises and cuts all over his face, head and body, hand-cuffed… running out onto a dusty road trying to catch a taxi. You don't need Hollywood movies out here. We get this shit everyday, and it usually does not have a happy Hollywood ending. But this guy did. He's one lucky motherfucker.
Pancho Montana is an eXiled Special Mexican War on Drugs Correspondent. As a native of Monterrey, Nuevo Leon, located in northern Mexico, Mr. Montana lives in Gulf Cartel territory. That means the streets belong to the Zetas, a paramilitary organization trained by the Yankees and hired by the Gulf Cartel to keep things civilized and business booming. His first dispatch was about neighborhood drug stores called "tienditas." They're sort of like your local Rite Aid, but they don't carry any Tylenol.
Read more: drugs, gulf cartel, kidnappings, mexico, tienditas, war on drugs, zetas, Pancho Montana, Dispatch, The Mexican Drug War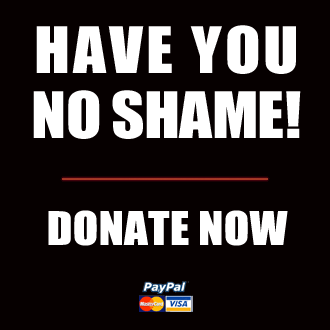 Got something to say to us? Then send us a letter.
Want us to stick around? Donate to The eXiled.
Twitter twerps can follow us at twitter.com/exiledonline