By Mark Ames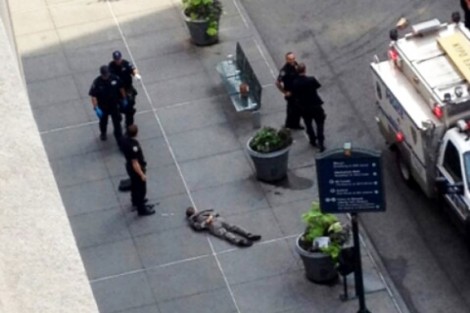 From today's edition of the NSFW Corp:
The early news reports made Jeffrey Johnson out to be a deranged monster: After pumping five bullets into the supervisor who'd fired him from his job at the Empire State Building, Johnson supposedly went on a wild shooting rampage out on 5th Avenue, firing randomly at innocent bystanders, wounding nine before cops took him down using their anti-terrorism training.
In this early, cinematic version of events, the NYPD's aggressive anti-terrorism training paid off—who knows how many more people Jeffrey Johnson would have shot and killed?
But as the day wore on, the early heroic version of events started to give way to something more complicated and disturbing—as so often happens with these workplace shootings. The gunman, it turned out, didn't go on a wild shooting spree; all of his bullets were fired into one target, his former boss who downsized him; it was the NYPD who hit the bystanders while trying to get the gunman, who happened to be standing right next to their faces, in what appears to have been a conscious decision to commit suicide-by-cop.
Despite all the Jack Bauer anti-terror training the two cops supposedly received, they couldn't hit the side of a skyscraper if their lives depended on it—let alone the front of a human being practically pressing his face into the barrels of their guns. In fact the "graphic" CCTV video looks like some desperate middle-aged schlub trying to get himself killed by Mr. Magoo and Magoo's twin, who empty their handgun clips on every living creature except for the suicidal schlub with the .45 in his hand, doing a tapioca dance right in front of their faces…(to continue reading click here)
To read the rest of this article on the Empire State Building shooting, the Aurora "Joker" massacre, and Joshua Foust, click here (open viewing).
This article was published at Not Safe For Work Corp, where I'm now Senior Editor.
You should subscribe: http://www.nsfwcorp.com/subscribe
Would you like to know more? Read "Failing Up With Joshua Foust: Meet the Evil Genius Massacre-Denier Who Shills For War Profiteers" by Mark Ames.
Mark Ames is the author of Going Postal: Rage, Murder and Rebellion from Reagan's Workplaces to Clinton's Columbine.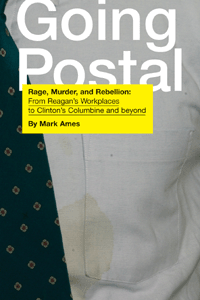 Click the cover & buy the book!
Read more: aurora, james holmes, joshua foust, Mark Ames, Going Postal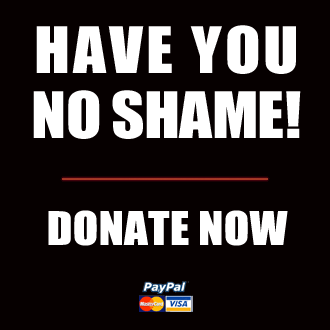 Got something to say to us? Then send us a letter.
Want us to stick around? Donate to The eXiled.
Twitter twerps can follow us at twitter.com/exiledonline