By Gary Brecher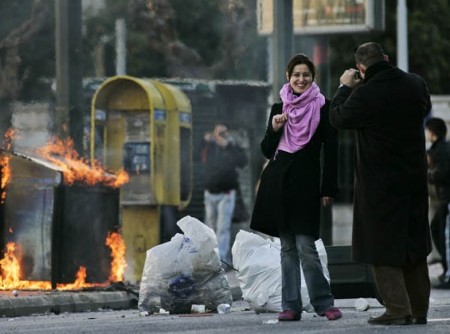 Greece was supposedly "gripped" with big scary riots this week. I love that TV talk, "gripped." Was it a firm, manly grip? I don't think so, actually. People throw words like "riot" around pretty easily, and these were about the wimpiest excuse for urban violence I've ever seen. They may have been enough to grip Greece, but that's not saying much. Around here we call that sort of stuff "Spring Break" and kids drive hundreds of miles to join in.
There was one casualty, a 15-year old shot by a cop. This is supposed to be a tragedy. Well, lemme tell you worn-out old Europeans something: 15-year old boys are supposed to get killed. That's why they do everything they do, from skiing for the rich whites to packing a 9mm in Compton. That's why they'll do anything to get the money for a big honkin' motorcycle, because you can kill yourself with one of those things. If you're lucky, that is; guy in my high school wasn't lucky, hit a retaining wall just hard enough to scramble his brains but not stop his heart. As far as I know he's still in some longterm care ward getting rotated twice a day.
Boys are supposed to go out headhunting on the next village. They talk about these troubled ghetto kids shooting each other like it's wrong. It's not wrong in the first place. They're the only normal kids around. They're doing what 15-year old boys are supposed to do. People wonder why girls hang around with them, but I'll tell you, the last time I had to go see a movie with my relatives, which seemed like a better idea than trying to make conversation, the compromise nominee was something called Gross Point Blank, with John Cusack, every girl's dream, and the whole point of the movie was that he was the only sexy guy in town—because he was a professional hit man and had about a thousand scalps on his belt. Every woman in the theater is going gooey for his character and an hour later they're watching the news from South Central going, "Ooh, it's such a tragedy, it must be society's fault…." What fault?
The only fault is places like modern Europe where there is no frickin' way for a kid to be a kid, to quote Chuck E. Cheese. So in places like Greece kids have to pretend there's some Lefty "cause" to get riled about, when the only thing going on in Greece now is ripping off the tourists. And then they march out in the streets and play soldier, only they hide it with Commie patter like Baader Meinhof, the last real Germans, had to do. And they have this wimpy so-called riot where the only kid to die was, they just announced, killed by a ricochet. Not even aimed fire. Damn, that would bring me down more than anything if I was a Greek kid looking for a little blood and excitement for once: "They won't even aim at us!"
If you want real riots, for serious people, go to South Africa. Watch footage of a riot there, or in Somalia, and you'll see serious grownups moving at full speed, cougar speed, in big groups that leak blood when they collide into each other. Or Korea, even Japan in the 1980s, where the rioters showed up with better armor than the cops, padded from helmet to shin guard and toting serious weaponry. That's a riot. What you've got in Greece is just sad, just a desperate bunch of kids who don't even realize what they're doing, what they really want. A decent government would give them someplace to take those hormones, like turning Izmir back into Smyrna. But that won't happen. The phonies on TV will tell you suckers the riots are a "symptom" of something wrong. Which is true, but the riots are the last gasp of sanity, and the "peace" they're interrupting is the real problem.
Gary Brecher is the author of the War Nerd. Send your comments to brecher@exiledonline.com.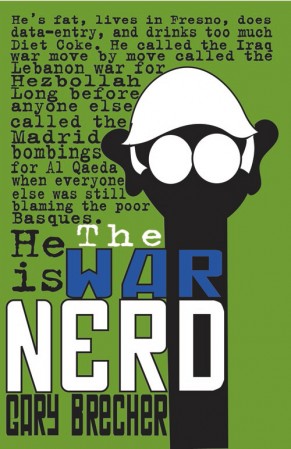 Click the cover, buy the book!
Read more:, Gary Brecher, The War Nerd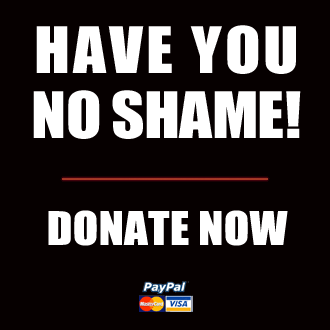 Got something to say to us? Then send us a letter.
Want us to stick around? Donate to The eXiled.
Twitter twerps can follow us at twitter.com/exiledonline