By Mark Ames and Yasha Levine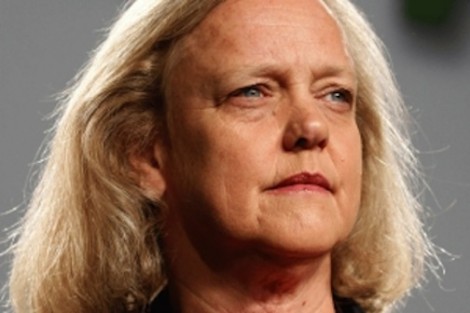 This article was first published on AlterNet
With the elections for governor just around the corner, most California voters probably think they have a pretty good grasp of the pros and cons of Republican candidate Meg Whitman: on the downside, she's an aloof billionaire who can't be bothered to vote or remember her own servants' names after nine years, and she's dabbled in the sort of insider double-dealing with Goldman Sachs that's brought the nation's economy to its knees.
On the plus side, many still regard Whitman as one of the most effective and successful business leaders around. Three decades of relentless pro-business PR have convinced a lot of voters that our best business leaders know best, and that's been Whitman's main selling point, going back to her first campaign ad:
"I have run large organizations. I know how to create jobs. I know how to focus. I know how to balance a budget. And, I think, a business perspective is a bit of what California needs right now."
But what few people outside of the investment community know is what a disaster Meg Whitman's business career really was. In fact, Meg Whitman's record in the corporate world reads like a laundry list of failure: it's a resume marked by fraud, gross incompetence, wasteful spending and gross disregard for anyone's interests but her own. In her obsessive drive to become a billionaire, Whitman left a legacy of bitterness among untold numbers of jilted employees, shareholders and eBay clients, while enriching herself and a handful of fellow executives and investment bankers.
Her worst decision at eBay — to buy internet phone service Skype for over $4 billion in 2005 — bled billions in eBay's value. It was a huge waste of money whose consequences were passed on to employees and shareholders. The effects are still being felt by the company today, over five years after Whitman's disastrous decision.
Whitman's fabled $1 billion in wealth was acquired in the first few months of her tenure, well before she could muck the company's bottom line up. That billion-plus that eBay's directors handed Whitman was perhaps the easiest billion anyone has ever been handed in corporate history: eBay hired Whitman in March 1998, when the company was already the tech world's darling. Just six months after she joined, eBay went public, making Meg Whitman an overnight billionaire thanks to stock options that allowed her to buy eBay stock at just 7 cents a share, and sell them on the market for as high as $170 per share.
That was in 1998-'99, long before Whitman could screw the company up — when the worst she could do was work out a scheme with Goldman Sachs to kick back to her personal account a couple million more in exchange for making Goldman Sachs the lead investment bank for eBay's stock offering.
So Whitman made her eBay billion not by building the firm up, but rather by lucking into the right place at the right time. Over the next few years, as she started to put her own stamp on the firm, eBay's fortunes went into decline and finally into full-scale tailspin.
Now cut to 2005, when Whitman is fully in control of eBay. By now, in the middle of the last bull market, eBay's stock is floundering thanks to a series of poorly executed decisions, bad investments and frustrated eBay users. This was the moment when Whitman went from incompetent to reckless: she bet the eBay house on a grossly overpriced $4.1 billion takeover of Skype, a startup internet phone company with almost no revenues to speak of. Even normally friendly analysts were confused, not just by the price but also the business logic.
In a CNET article back in 2005, headlined "eBay's scary Skype purchase," analysts from Forrester Research looked at the numbers and the logic and concluded, "These things don't add up to the $2.6 billion price tag (with the total value climbing to a potential of $4.1 billion). Skype provides no sustainable advantage in the communications or communities arena to eBay."
The key phrase at the time was that the buyout "left investors/analysts scratching their heads." Businessweek's Rob Hof wrote a column on September 8, 2005, headlined: "eBay buying Skype? I'm Scratching My Head"; TechNewsWorld reported a month later, "The latest [eBay] acquisition comes as many tech world observers are still scratching their heads"; Popular GigaOm blogger Om Malik wrote, "frankly at $2-to-$3 billion, it doesn't make sense for eBay to get into a whole new business." (eBay paid more, over $4 billion.)
Two years later, as the grim results trickled in, analysts were still scratching their heads. CNBC's Silicon Valley bureau chief wrote in October 2007, at the peak of the bull market, "I remember when eBay bought Skype for that staggering $3.1 billion and scratching my head, wondering what the connection was. I remember talking to CEO Meg Whitman soon after the deal was announced, listening to her tell me that Skype would make as much sense and be as important to eBay as PayPal was. I remember nodding, listening. And I remember still scratching my head." Today, investors are scratching their collective heads: eBay de-valuing the Skype asset by 46 percent or about $1.6 billion.
So already by October 7, the grossly inflated price resulted in a $1.6 billion writedown of losses to tack onto the buy price. And this was before things got really bad. See, as it turned out, Whitman didn't just overpay for Skype–she overpaid, and didn't even own Skype.
That's right, when Whitman signed on the dotted line and plunked down $4.1 billions, she did not buy the technology that made Skype work, but instead leased it from Skype's original creators–who were under no obligation to continue the lease.
But by October 7, 2007, investors were already getting fed up with Whitman's helmsmanship. This was the high-point of the last bull market bubble, and yet eBay's stock on this day was slightly lower than where it was in September 2005, when the Skype deal was first announced. Meanwhile, eBay's biggest competitor, Amazon.com, saw its stock price soar 122 percent over the same two-year period as Amazon made smart investments and wooed clients and customers away from eBay in droves.
The full extent of Whitman's wasteful $4 billion acquisition only became clear last year, when the real company that owned Skype's technology, a shady firm called Joltid, decided to stop letting eBay play with its technology. Guess who owned Joltid? The same guys who once owned Skype before selling it (sans Skype technology) to Whitman for $4 billion. Investors were shocked — and eBay's stock plummeted on the news to near penny-stock status. eBay informed the SEC that if the matter wasn't resolved (i.e. if Joltid wouldn't agree to lease them the Skype technology that Whitman forgot to include in the $4 billion purchase), then, in eBay's own words, "Skype would be adversely affected and the continued operation of Skype's business as currently conducted would likely not be possible." In other words, Meg Whitman spent $4.1 billion of eBay's money to buy literally nothing.
It's no wonder then that Whitman "retired" from eBay when she did in early 2008: She had failed the company miserably, leaving eBay in ruins. A year after Whitman bailed on eBay, the stock had sunk so low that employees were left holding onto stock options that would actually cost more than than eBay's market stock price, making them worse than worthless. That's a far cry from the 7 cents per share that Whitman was handed after just a few months on the job — but as any economics student knows, the laws of scarcity dictate that there's a limited number of 7-cent stock options to be had, and to make up for that, others — every other, in fact — have to take stock options that are worthless. And it's a far cry from the tens or hundreds of millions more in stock options profits Whitman cashed in between February 2007 and February 2008,when she unloaded another 6.4 million shares of eBay between February 2007 and February 2008, in a move some criticized as legally questionable and in possible violation of insider trading rules.
The question we should ask ourselves is, was this failure at eBay a one-off thing, or was it part of a pattern in Whitman's executive resume? The answer isn't pretty, assuming she wins the governor's race.
In the years before Meg Whitman settled into her eBay gig, she bounced around from one corporate disaster to the next, showing neither loyalty nor follow-through and commitment: Think Sarah Palin of the corporate world. In 1992, Whitman headed up a children's shoe division at Stride Rite, including Keds brands — and just about exactly one year later, several states filed lawsuits against Stride Rite accusing the firm of price-fixing its products, in particular, Keds. The company was forced to pay millions in fines and cover retailers' losses as part of the settlements.
With that disaster out of the way, Whitman failed her way into the CEO spot at FTD.com, the online florist shop. It should have been a cinch: Whitman was handed a 75-year-old non-profit florist association that had been a virtual monopoly business with an international presence, but was convinced by an ex-Goldman Sachs executive to convert into a private for-profit company, with the Goldman Sachs exec's hedge fund as the investor. It might have worked out well, but for Meg Whitman's leadership. In 1997, just two years into her tenure, Whitman bailed on FTD. The florist company's business had fallen almost by half, posting a new low of 12 million orders in 1997, down from 22 million orders a decade earlier.
Having failed at taking an old successful business into New Economy profitability, Whitman took a safer job at toymaker Hasbro, where she launched the Teletubbies dolls. Within a year, these would be the most controversial dolls in America, targeted for boycott by the Christian Right and Jerry Falwell as crypto-homosexual dolls seducing young children. If that wasn't bad enough, another Teletubbie had to be pulled off the shelves in 1998 because its programmed voice sounded like it was repeatedly saying "faggot." (Video of the doll here.)
Hasbro's stock price barely budged, but Whitman was already moving on. After just one year at Hasbro, she switched again, taking the CEO helm at eBay and six months later, in September 1998, Meg Whitman was suddenly an overnight billionaire.
At the time Whitman joined eBay in March 1998, her main function was to be the kind, matronly face of what was otherwise an upstart online flea market/auction house. Over the next few months, Whitman wasn't able to make giant business decisions like paying $4 billion for Skype, but she did as much bad as she could, immediately hatching kickback schemes with investment bankers Goldman Sachs, Morgan Stanley, and even the notorious analyst Frank Quattrone. They variously offered sweetheart kickback deals to Whitman if she promised to list eBay through their bank.
Whitman chose Goldman Sachs, which promptly kicked back $1.7 million in funds skimmed from other startup firms, and Whitman was also named to Goldman Sachs' board of directors as a way of saying "thanks!" — where she sat with a veritable Injustice League of Corporate Villians, including BP's CEO John Browne. Other notables serving with Meg Whitman on Goldman's board included John Thain, the Merrill Lynch CEO-billionaire who used company money to buy $1,500 waste paper baskets for his office, and who later took $4 billion in taxpayer bailout money and doled it out to his fellow Merrill bankers as bonuses before being sent on his merry way. Overseeing Goldman's board with Whitman, Thain and Sir John Browne was none other Hank Paulson, Bush's Treasury Secretary who devised the bail-outs of all of his billionaire banker friends in his last months in office.
What is so stunning about Whitman's stock kickback scheme with Goldman Sachs is how quickly she exploited her new CEO position of power at eBay, at the expense of company shareholders and employees. The speed with which she turned to fraudulent behavior suggests she knew she had been a serial failure in corporate America, and that this eBay gig was her one last chance to stuff her pockets before she'd tank the company and be pushed out of her job, as she had over the previous few years. She lasted longer than expected — not because of Whitman's skill but because eBay was just too good of a company to be brought down fast.
By March 2009, with the stock depressed below employee stock option prices and disasters looming ahead over the SKYPE acquisition, an article in Silicon Beat looked back and summed up Whitman's legacy. Responding to eBay's attempts to blame the depressed stock price on the financial crisis, Silicon Beat wrote, "while eBay shares have indeed fallen over the last year, hitting a 52-week low of $9.91 on Friday, the company's stock price has been under pressure for years now since peaking at $58.17 at the end of 2004. They lost 26 percent in 2005, 30 percent in 2006, gained 10 percent in 2007, and fell 58 percent in 2008. So far this year they are down another 26 percent."
The result: Meg Whitman is a billionaire who can blow over $150 million to make herself governor, outspending Jerry Brown by 15-1. Whitman can donate another $30 million to Princeton to get her sons into an Ivy League school, and she still has enough left over to buy half the illegal immigrants in California, whatever their names are. That's if she loses.
But if Meg Whitman wins the governor's chair, hoo-wee! Just think of the opportunities for a serial failure like her with that record of gross incompetence, massive waste and personal enrichment. Think of the privatizations of state property, think of all the workers who can be fired and the contracts that can be handed out to "private" firms. The possibilities are endless. If you were Meg Whitman, you'd understand.
This article was first published on AlterNet
Mark Ames and Yasha Levine are the founding editors of The eXiled. You can also check them out at The AMES-LEVINE List.
Mark Ames is the author of Going Postal: Rage, Murder and Rebellion from Reagan's Workplaces to Clinton's Columbine.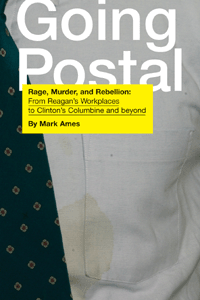 Click the cover & buy the book!
Read more: billionaire, california, ebay, elections, failure, governor, meg whitman, Mark Ames and Yasha Levine, Class War For Idiots, Investigative Report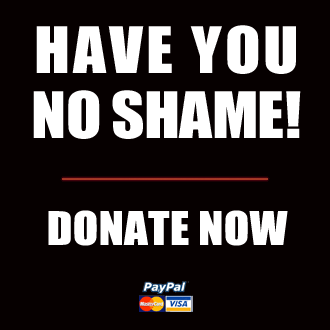 Got something to say to us? Then send us a letter.
Want us to stick around? Donate to The eXiled.
Twitter twerps can follow us at twitter.com/exiledonline