By Mark Ames
Since news broke about the obscene million-dollar bonuses that taxpayers are paying to the very same AIG Financial Products traders who destroyed millions of lives, decent hard-working Americans have expressed their First Amendment rights and flooded AIG Financial's offices with so many death threats and angry calls, emails and letters that they're shitting in their pants and hiring security to protect them. But don't be put off by this "security": they're just a bunch of glorified rent-a-cops, you'll be able to get past them to express yourself if you put your mind to it. But how can you, John Q. Public, show AIG's multimillionaires exactly how you feel?
In the interests of serving our readers, we at eXiled Online want to help connect you with the AIG Financial Products people, so that you can practice your rights as a free individual. This isn't North Korea, after all. This is a nation where free speech, and the right to bear arms, are protected in our Constitution. So we're going to provide you with addresses of the AIG Financial Products offices, to help connect you with the AIG Financial Products millionaire closest to you. For exact directions on how to get there in your gun-rack-loaded Ford Dodge Ram F150 Prius, just go to google maps, plug in your address, and plug in the address of the nearest AIG Financial Products office–say, for example, the one on 50 Danbury Road in Wilton, Connecticut. Here's the list from AIGFP's "contact us" page (oh you bet we'll "contact" you, "contact" is definitely the operating word here!):
The Americas

     

 

---

 
AIG Financial Products Corp.
50 Danbury Road
Wilton, CT 06897-4444
USA     

Tel: 1.203.222.4700
Fax: 1.203.222.4780

 

 

 

 

 

 
AIG Financial Products LLC
2929 Allen Parkway
Houston, TX 77019-2155
USA     

Tel: 1.713.831.6100
Fax: 1.713.831.6113

 

 

 

 

 

 
 

Europe

     

 

---

 
Banque AIG
One Curzon Street, 5th floor
London, W1J 5RT
United Kingdom     

Tel: 44.20.7659.7000
Fax: 44.20.7659.7200

 

 

 

 

 

 
Banque AIG*
46 rue de Bassano
Paris, 75008 
France     

Tel: 33.1.49.52.36.36
Fax: 33.1.47.20.43.05

 

 

 

 

 

 
 

Asia

     

 

---

 
Banque AIG
14th Floor, Urbannet Otemachi Building
2-2 Otemachi 2 Chome
Chiyoda-ku
Tokyo 100-0004
Japan     

Tel: 81.3.3276.8450
Fax: 81.3.3516.1061

 

 

 

 
Read more: AIG, Mark Ames, Class War For Idiots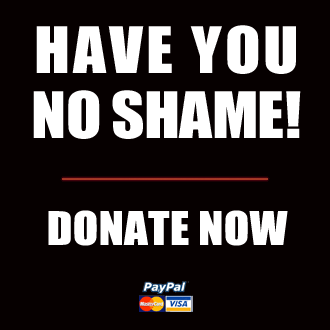 Got something to say to us? Then send us a letter.
Want us to stick around? Donate to The eXiled.
Twitter twerps can follow us at twitter.com/exiledonline