By Pancho Montana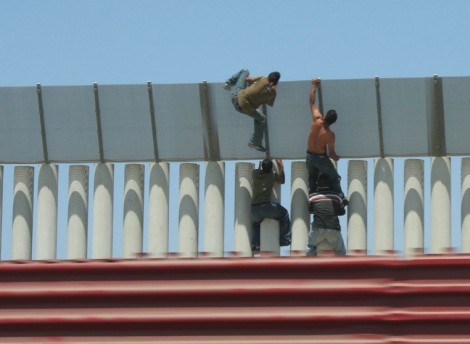 OK, so after taking some time off, courtesy of me moving back to the fucking stone age to a house with no internet or cable, I'm going to try and write on a little more regular basis. This time, I'm not going to tell you about narco-trafficking activities in some far-away Mexican city, but something a little more personal and close-to-home for some of my American readers.
So I give you: the immigration rant.
I find it ironic that Americans are so sensitive about immigration, considering they're descendants of immigrants as well, all the way to John Smith, who by all accounts was British, I think–let's leave it at European. Where do you think your ancestors came from? They certainly didn't descend into the New World from the heavens.
So you don't like to think of your darker-skinned cousins? God forbid your ancestors go back to Pocahontas´ side of the family, right? Natives are like the awkward relative nobody talks about in the big American family. That's fine by me.
Americans have short memories, especially when it comes to your border territories, the ones most plagued by illegal immigration problems. They were once Mexican sovereign territories. Take Tejas, the original name of your "iconic American" Lone Star State. Sure, you took it fair and square, after fomenting a war and then leading an invasion deep into Mexico.
You're probably expecting me to bitch and moan and whine about American aggression and all that. No, not me. The reason I don't get worried or worked up about immigration is because I know my team will eventually win, period. It'll take some time, sure. But there can be no doubt about the final outcome.
Call it what you will: slow invasion, irony, Aztlán, whatever. The reality is that those states will again be filled with Mexicans, and it won't happen because of some Chicano call to the homeland but rather something more simple, and much older. The best part is, Americans know deep down inside that they can't win this war. It's doomed to defeat, just like the rest of America's occupations.
We'll be using the oldest, greatest military strategy known to man, what the War Nerd calls the "War of the Babies." Aka: population growth. That's right, we'll smother you with our masses.
There are only two ways to effectively fight this WMD. The most effective one is, you guessed it, genocide. Not that you'd ever think of doing that, right? I mean, we're all buddies here, right? If you killed us, who'd make your sandwiches or pick your lettuce? You still want your weed, right? And your meth and smack, too? Didn't your wife want to re-tile the kitchen? Anything you need we got, and if we don't have it we can get it for you, güero. No problemo, just name it.
And there you have it, the root of all evils (to some anyway), the reason that so many of my paisanos leave their homes and risk their lives trying to cross the border: money. It's not like we do it because we love the place so much. Believe me, Mexicans don't dream about leaving their country for Detroit or something. It's just that the US is the richest country in the world, or at least the closest rich country. No matter how hard you try to send us back, more will keep coming. As long as the money is there.
That's why your crazy vigilante groups talk about this slow invasion coming from Mexico. Because that's what it looks like, which it is–but not the way these ignorant hicks think it is. It's more like the Moroccans marching into the Spanish Sahara than Mexico's version of the Trojan Horse, the Trojan Burro.
The beauty of this one is that immigrants are completely ignorant about the fact that they're invaders. Is it an invasion if nobody told the invaders they were invading? Either way, we're still gonna take over.
So unless you're gonna carpet us with nukes or get all methodical and Auschwitz on us, the only other way you can win is to become as poor as Mexico, which, now that I think about it, is looking like a real possibility. I mean, I can't believe your old people are starting to move to Mexico in large numbers because we are the land of free medical opportunities for their sorry wrinkled asses. I must admit, your shitty economic situation has me wondering about Mexico's ability to meet our military aims. What a depressing way to win.
Read more: aztlan, immigration, mexico, slow invasion, Pancho Montana, The Mexican Drug War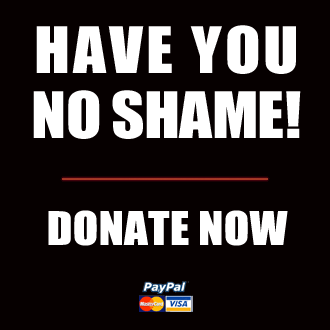 Got something to say to us? Then send us a letter.
Want us to stick around? Donate to The eXiled.
Twitter twerps can follow us at twitter.com/exiledonline