www.nakedcapitalism.com -- I'm surprised that my post, "Bribes Work: How Peterson, the Enemy of Social Security, Bought the Roosevelt Name" has created a bit of a firestorm within what passes for the left wing political blogosphere. It has elicited responses from Andy Rich of the Roosevelt Institute, Roosevelt Institute fellow Mike Konczal, as well as two groups only mentioned in passing in the piece, the Economic Policy Institute and the Center on Budget and Policy Priorities.They all illustrate the famed Upton Sinclair quote, "It is difficult to get a man to understand something when his job depends on not understanding it." And so it is not surprising that all of them engaged in straw man attacks and failed to engage the simple point of the post: if you have a clear purpose and vision, you do not engage in activities that represent the polar opposite of what you stand for.These "the lady doth protest too much" reactions reveal how naked careerism has eroded what little remains of the liberal cause in the US. Despite the fact that the left, as does the right, has a moral stance underlying its political positions, operatives on the left have been willing to sell out, not just to make the occasional compromise, but on bedrock principles. Here the fish has rotted from the head; this posture reflects the corporatist-in-sheep's-clothing stance of Obama filtering through the Democratic party infrastructure.
Read more:, , What You Should Know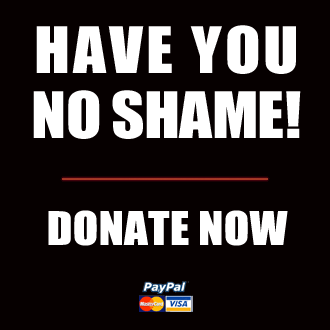 Got something to say to us? Then send us a letter.
Want us to stick around? Donate to The eXiled.
Twitter twerps can follow us at twitter.com/exiledonline