By Gary Brecher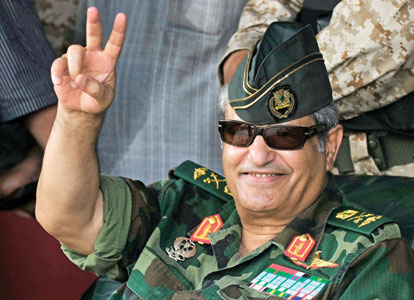 Younes: Not So Cheery Now
One of the talking-head questions on Libya is whether there'll be a big bloodbath when the rebels take over. I doubt it. They've never been the most warlike people on earth. The last few really ferocious tribes like the Pashtun fight because they don't know much else or want much else, least of all the malls'n'jobs life. But the Libyans, as far as I can do, do want more malls, more Sinatra hats and ipods, and the sooner the better.
There'll be a few scores evened up here and there. We've seen that already with one of the most interesting little twists in this slo-mo revolution: the killing of Abdel Fattah Younes.
The truth is, it was no surprise Younes got shot. He was an old Qaddafi enforcer who'd made a lot of enemies, and he did one of the most dangerous things a general can do: Change sides in the middle of a civil war.
I found one of the few—real few—decent versions of what happened to Younes on Al Jazeera.
Al Jazeera has been a little weird about NATO in Libya, but when it's Libyan-on-Libyan stuff, they're still the best news source. Their story has one of the funniest lines I've ever seen: "The chief of the NTC blamed Younes's killing on gunmen…" Considering Younes was shot multiple times, that's a pretty solid theory. The question is more which bunch of gunmen did it. At the moment, every redblooded male in Libya is a gunman, so although the Sherlock Holmes of the NTC may be right as far as he went, it still, like reporters loves to say, "leaves many questions unanswered."
After that, Al J gets down to more serious business and gives you a multiple choice on whodunit.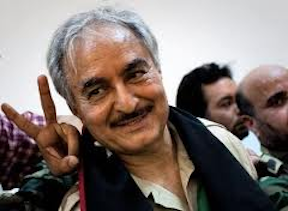 It Was General Hifter! In the Conservatory! With A Candlestick!
Theory #1: Younes was killed by his main rival for military power in the rebel forces, Hifter. (God, don't misspell that name.) Hifter was in exile for more than 20 years, which gives him street cred with the rebels. Younes only switched sides during the big battle for Benghazi, and there were rumors that he let important Qaddafi aides escape before he came over.
Hifter was way more popular with the insurgents on the front lines, but Younes seemed to be winning the battle for command. It's possible Hifter decided to deal with Younes the ol' Stalin way: "No man, no problem."
Theory #2: Some freelancer killed Younes for the million-dollar bounty Qaddafi'd put on his head. This one I just plain doubt. If all the men Qaddafi had put a bounty on the heads of were stretched end to end, they'd probably stand up and say, "Why do you have to keep lying down? I've got sand in my shoes," because Qaddafi was long on promises but very short on paying up when it came to death threats, so his wanted list is mostly going to die of old age. Nobody liked Qaddafi much, so nobody was going to kill on command for him out of loyalty; and as for the money, he was less likely than ever to pay up in the middle of an uprising.
Theory #3: Younes was killed in the middle of an argument in the rebels' ruling council. This one's possible. Room full of angry people yelling, every single one packing, easy to imagine that yo'mama stuff started flying around and somebody'd seen too many Samuel L. Jackson movies. Or maybe it was more cold-blooded, somebody who wanted Younes out of the way decided the safest time was at the meeting, with Younes's most loyal bodyguards maybe locked out of the room. It's happened before. That's how Beria died. They were so scared of him they just decided to shoot him in his big Politburo chair before he could put everybody who was even thinking bad thoughts about him down in the cellars on Lubyanka for a little Q&A.
Theory #4: He actually was killed during an interrogation, after being called back to HQ when the rebels' assault west from Benghazi stalled out. Or after the interrogation, when he confessed to being a double agent. I kind of doubt this one too. The NTC has been real obedient to the French, British and Qatar liaison officers who've been running the show behind the scenes and they just don't seem like the kind of people to do an un-telegenic killing like this, right when it'd feed into the worst neocon scary hints about "Islamic militants" taking over.
Theory #5: Islamic militants killed Younes because he wasn't fanatical enough for them. This one makes me laugh. First of all, if the neocons told us that water flows downhill, I'd expect to see Yosemite Falls doing a U-turn and zooming back up the cliff. They do dead wrong better than a compulsive roulette addict. Besides, nobody talked more Islamic shit than Qaddafi. He only turned anti-jihad because he was slutting around in his usual desperate way, this time looking for Western help, or at least a way to stop NATO from helping the rebels.
The only problem with this Al Jazeera story is that it leaves out what looks to me like the most obvious set of suspects: The surviving relatives of some guy or guys Younes had "liquidated" (Qaddafi liked that word, some retro-Bolshevik thing) on Qaddafi's orders. There have to be a whole lot of candidates in that pool of suspects, because Younes had been with Qaddafi all the way, since 1969, which wasn't the summer of love in Libya by a long shot, or volley. That was the date of Qaddafi's coup, and Younes was one of the OC's (Original Coupsters).
What makes it even more likely, to me anyway, that Younes was done in by a grudge-holding cousin was that for most of that time, Younes had been running Big Q's "special forces." That means the kidnap, torture and assassination squads. You make a lot of enemies that way. Younes was in charge of a force stationed near Benghazi, where the revolution started. This unit was rumored to be anti-Qaddafi, but if they were, it was only in private. A unit located in the hard core of the opposition has to kill a lot of people just to keep drawing their paychecks and stay out of Big Q's prisons, so you know that Younes had a lot of Eastern Libyan blood on his hands. It was a westie-eastie thing, like if those West-Coast guys got Biggie, maybe they got Younes too!
Some cultures forget who killed their uncles and grandpas easy; some never forget. Take Russians: One of the things that still shocks me is that after the Soviets fell you didn't hear one story about people tracking down the retired NKVD/MVD goons who shot their relatives. I don't know why not, but it never seemed to happen.
But Russians ain't Arabs. Arabs remember. In fact, it's a moral obligation to kill the guy who shot your cousin or your uncle. In some places in the ME, the only thing that makes people take a second to think before they pull the trigger is trying to remember your family tree, how many relatives of military age you've got. The more they can recall, the longer your life expectancy.
So my guess is that somebody from around Benghazi got tired of seeing the man who shot Uncle Rashid playing the brave rebel and talked it over with his bros and cuzzes, and they took care of family business themselves. But it's only a guess, for now. The truth is, the life span of a general who changes sides in the middle of a civil war is just not that long, no matter where you are.
Not only do you have to deal with grudge-holding relatives of some of the people you placed in mass graves, but the bigger problem of why your new friends should trust you in the first place. You changed sides once; who's to say you won't do it twice?
It's only natural to have your doubts about a man who was fighting against you a few months ago. He could be a double agent, or just a sleaze who'll jump whichever way the wind's blowing, a born traitor—as they used to call those types before we got psychologized and started throwing "psychopath" around.
Genghis himself was no big fan of people who changed sides, even when they volunteered to sign up with him. When he took Samarkand, all the Turkish mercs who'd been fighting for the city offered to switch to the Mongol team. He had them all killed: "Great! Glad to have you! We think you'll enjoy your time with Mongol Hordes Inc.! First, of course, there's a little initiation to go through, be over in a sec—just kneel down, eyes closed and neck stretched out, that's it! Stretch that neck! Good, good! Hold still!"
And it's worst of all for a commander who changes sides when he doesn't seem to want to win for his new team. That naturally gets people thinking he's actually still backing his old friends. Younes was in that spot, and it's not a comfy one. The Libyan rebels put him in charge of military operations—on account of he actually knew something about them. But the rebels weren't doing well at all. Five months in, they were stalemated on the coast, where everybody expected them to win.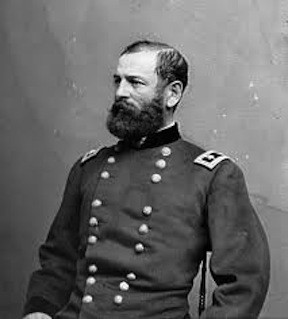 Any Friend of McClellan's…Shoot'im!
You don't have to look far for examples close to home about what happens to a man like that. Take the court-martial of McClellan's favorite officer, Fitz John Porter, in 1862. Porter was a New Englander, but he'd buddy'd up with Lee and other Dixiecrats at West Point and belonged to the southern sympathizers who clustered around McClellan. He was also a big McClellan fan, so when John Pope took over from McClellan, Porter started undermining the new commander every way he could.
The kink in the story here is that Porter was dead right on that issue. Pope was about the only Union officer who could make McClellan look good, which he proceeded to do by managing Second Bull Run so lousily that if it hadn't been for Porter disobeying Pope's orders, and a great last stand by George Sykes, the whole Army of the Potomac might have been crushed.
Porter's real crime came a little later at Antietam, where he commanded the reserve. He supposedly said to McClellan just when the great Mustachio'd Waffler was about to commit the reserves to an attack, "Remember, General, I command the last reserve of the last army of the Republic." If he really said that—and if McClellan really was considering committing his reserve, which I find hard to believe—then Porter came close to treason right then, because they could have destroyed Lee if they'd pushed on right then.
But that's not why Porter was court-martialed. Pope was fired and reassigned to Minnesota—on account of Alaska wasn't part of the Union yet, so that was about as far as they could send him—but the old fool had friends in DC, and he started writing them about how it was Porter's fault he'd lost, because Porter had disobeyed his orders in Second Bull Run. Which was true, but Porter deserved a medal for doing it.
So they court-martialed him in the winter of 1862-63, found him guilty and booted him. It was right after Fredericksburg, people were in a bad mood. And they were right; the high command was totally incompetent, but it was typical of the way these things play out that they nailed Porter for one of his better decisions, not for what he did at Antietam. They should have just taken McClellan out behind the nearest barn and accidentally shot him a few times, but the rank and file loved him so that was out.
By the way, let's play a little trivia game here: Which American general does our current prez remind you of? Hint: Came into the job on a huge wave of confidence, backed down before an outnumbered enemy, showed more sympathy for the enemy than his own side…
At least Porter was allowed to die in bed. In most places it doesn't work that way when a general changes sides and loses battles. A whole lot of ranking Tsarist officers joined the Red Army, and the Bolsheviks were happy to use them as long as there were Whites to zap, but after a while Stalin started to wonder about them. Well, Stalin wondered about everybody, probably wondered about his mom, wanted her dug up and waterboarded—but the death-rate for Tsarist officers who put on the red star, like Piatakov, Yakir, Smirnov and Smilga was near 100%. Or maybe Stalin just didn't like their names; I sure don't and neither does Spellcheck. I guess that's how you tell you're spelling Russian names right: Spellcheck starts screeching at you.
Same thing has happened every time a rebel army takes control. When Saddam attacked Iran, the Mullahs suddenly started visiting dozens of ex-officer's in the Shah's army and especially his air force. The new bosses always appeal to the officers' patriotism and it usually works. Lots of Iranian pilots joined the Islamic AF of Iran. To thank them for their brave decision, the Islamic Republic allowed some of them to go back to their cells in Ervin. The rest got a lead medal in the back of the head.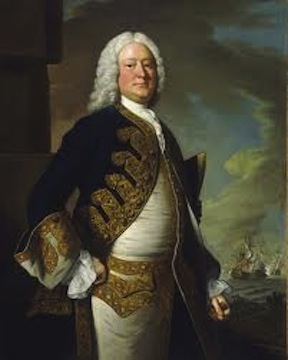 Sure, Blame the Fat Guy!
Sometimes officers get shot just for not winning. The most famous case was Admiral John Byng, who got the firing squad for losing Minorca to the French. I guess the English were pissed because they knew that about 150 years later, millions of lager louts were going to want cheap Med packages in English-speaking islands and the Admiral had ruined it for them. Byng didn't really do anything wrong, besides lose a battle, but under those Georges, the penalty for dogging it against the foe was death, just like it was for stealing a loaf of bread or farting at a magistrate. The only reason anybody remembers him is he inspired some Frenchman to come up with one of the great one-liners: "The English execute an admiral every now and then to encourage the others."
When a commander's already marked as a turncoat, his only chance is to be so indispensible to his new friends that they can't afford to kill him right away. And Younes did the one thing that will lower a turncoat's chances even further: He didn't win. That made him expendable, and that made him a good candidate for some justice delayed.
The good news is that it didn't really matter anyway. The Rebels' eastern/coastal front was stalled with him in charge, and it stayed stalled after he was shot. It was the Berbers in the west who broke the stalemate. Younes's odds of living another year were close to zero anyway, and let's face it: After 42 years of running wet work for Qaddafi, he had it coming and then some.
Would you like to know more? Gary Brecher is the author of the War Nerd. Send your comments to gary dot brecher at gmail dot com. Read Gary Brecher's first ever War Nerd column by clicking here.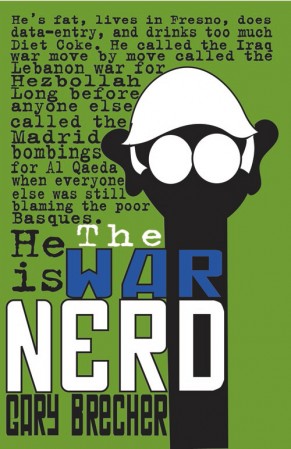 Click the cover, buy the book!
Read more:, Gary Brecher, The War Nerd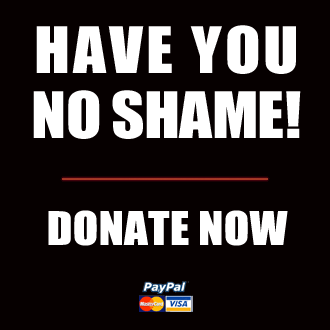 Got something to say to us? Then send us a letter.
Want us to stick around? Donate to The eXiled.
Twitter twerps can follow us at twitter.com/exiledonline