By Gary Brecher
Victory will go to whoever has the numbers. And not just numbers, but sane, reliable people. What'd be funny is if it ended up being the churches. I can see that happening, actually. Talk about a bummer of a post-apocalypse, how about So Cal as the Empire of the Assembly of God? Compulsory three-hour sermons, required speaking in tongues. Man, I couldn't take it. One reason I lost my whole Pentacostal thing was the downright embarrassment of watching respectable middle-aged ladies like Mrs. Tamplen from up the street whooping like crazies, babbling like Scooby Doo and running up and down the aisle on Sunday because they felt like that was the only way to show that the Spirit was in them. I'd have way rather taken their word on it. "Ma'am, couldn't you just sign a statement that you've got the spirit in you? And please keep your arms to your sides?" I couldn't take the idea of Pentecostal SS forcing you to do that "batter-batter-HEY-swing" nonsense they made us try out.
But it could happen very easily. The churches have the numbers, and their people are sane, sort of, God knows they're dull enough. I can see some tough Okie/Mexican patrols in giant crusader t-shirts with big red crosses holding the perimeter of most of the reservoirs in So Cal, making you take a Scripture Trivia quiz before you get your three liters a day. Who else would be in the running?
And please, don't tell me the Crips or the Bloods. Maybe, just maybe, some sort of Mexican-gang super-alliance, the Sureno Republic, could hold out against the Born-Agains for a while, but I'd put my money on the churches. Gangstas are too easy to trick into killing each other off. I can just see the sleazeball minister of our old church giving some Latin Kings honcho the old soft-sell: "Flaco, you know we love you and Jesus loves you but alas those godforsaken heathern Maras, they say you're showing weakness, ese…." Next thing you know it's a Latin Kings/Baptist alliance to wipe out the little Salvadoran stabbers, and when that's over you wake up one morning to find all the Latin Kings gone and your uncle who's with the armed wing of the church washing the blood off his hands with a little of that precious water while he hums "Just as I am, without one plea."
And when they're gone, settle in for some of the dullest centuries you've ever imagined. You can sort of see why nobody makes a video game about that scenario: it's no fun. But it makes more sense than the lone gun deal, because victory always goes to the big gangs. The only place for a loner in a hard world is…well, we already know. You tell me: give me the name of the Californian who already lived through the end of the world.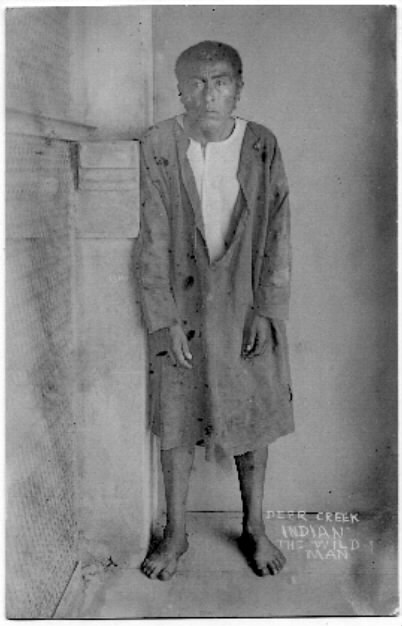 Correct answer: Ishi. Remember Ishi? Kids still study the poor bastard? We did. Every time I drive north on I5 and see the exit to Lassen National Park I think of him, hiding out in a creekbed for years after his whole world was wiped out. He did about as well as anybody will, when the aliens come, and he still had to go cringing up to them at the end, couldn't make it alone any more. They made a diorama out of him while he was still alive.
The Ishi technique, hiding and scavenging, might save you for a while. At least you'd last longer than the Wacos who think they'll set up a single-family republic in their Bundy fixer-upper. If water doesn't force them out, fire will. How you gonna use that gun to hold off 20 or 30 or 2000 organized attackers? You have to sleep sometime, and when you do, a couple of Molotov cocktails through the window, on the roof even, will make you start negotiating fast.
See, that's what's sad about all this: the post-disaster world will be just like this one, only worse. All the lousy coworkers and squabbles and crap, but none of the luxuries. The winners won't be the zombies, just another set of bosses. The end of the world is what you call it when your tribe loses. It may be the end of the world for them, like it was for hundreds of native tribes all over the world, but when your world ends like that, you don't get to play out the game in some cool ruins out of a video game. Some other tribe takes over, that's all. And when they do, there's no way on earth you can hole up in your townhouse with a semi-automatic weapon and hold out. Because it's organization that wins, not lone gunmen. If you want to survive, join a club. It only looks like chaos to the losers. The Mongols are my classic example here. They were a "horde" to the people whose asses they kicked, but if those losers had had the sense to accept Mongol vassalage (which the Mongols usually offered before they started leveling everything to the horizon) they'd have found out that the Mongols were actually better organized than their opposition. Most of the time the Mongol armies faced armies made up of a few professional soldiers and huge peasant levies, led by guys who were born into the job. Half of them were opium addicts, retards, lazy whoremongers, or macho idiots. That's what you get when you trust a family tree.
Against that the Mongols had a system more like Bonaparte's: first prove yourself in war, then we'll add the nobility. The Mongol armies were organized on a decimal system that made much more sense than the feudal gangs, always feuding and betraying each other, that they faced off against.
They weren't chaos. They just looked that way to the last survivor of a village, running off with stories of piles of severed heads. That wasn't actually chaos, that was just mopping up.
Has chaos ever actually won? It sounds weird but I can't find a single example that fits the video-game, Mad Max scenario. Sure, empires weaken and fall, but it's not a horde that defeats them, it's some other tribe, some new empire. The newcomers are "barbarians" if they beat you, but if you hung with them you'd see they're pretty much like any other bunch of sneaky, fussy, greedy people.
If there was a mass of zombies swarming the streets, I'd feel pretty good about it. Remember that scene in Dawn of the Dead when they're on the roof of the mall picking off zombies to pass the time? It'd be that easy. Being braindead is not an advantage in war, believe it or not.
On the fucking contrary. If you look hard at the military history of the last century you can see that it's sneakiness, hiding your massacres and sucking up to potential allies, that wins wars. That's how the Wehrmacht, the finest land army since the Mongols, was defeated, and why the Brits survived. In every battle where they faced Germans on equal terms in either of the world wars, the Brits lost. But they won the wars because they had this huge English-speaking ex-colony, America, to resupply them, and this god-given moat called the English Channel to stop the tanks. Victory goeth not to the strong, or the crazy; if it did, we'd be getting Hitler's Birthday off, with a half day for Hirohito's Imperial Deflowering or something.
We'd love for the world to end, or we think we would. (First toothache or skin disease and you'll change your mind, though.) But too bad, or cheer up, whichever; it's never going to happen.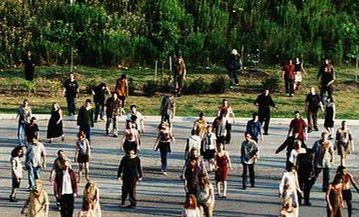 So why does everybody talk about it all fucking day? Simple: it's the most fun idea in the world. Think about it. Every zombie movie is about how great it'd be to have the city to yourself. No crowds, no annoying other people, just a free-fire zone where you're the only real human being and you can blow the head off anything that tries to bite you or borrow a quarter, whatever. A lifetime shopping spree, total immunity to all the laws—like being a star, and if you were the last person on earth you'd be a star by like default. No competition.
Sometimes you even get to have a dog, like in I Am Legend. But no people. That's the dream here. And that's why nobody faces the pretty durn obvious fact that after the apocalypse, alliances, partnerships, gangs, whatever you want to call them, are going to be tighter, stricter, more important than ever. Because that's no fun. It's just life at the office only without AC, TV, or the net. There's never gonna be an end of the world. There's gonna be an end of you, you personally; but the world won't even flinch. You'll be lucky to get an obituary, a half inch next to the weather report on the back page of Section B. The world is never gonna end. That's what's depressing.
Gary Brecher is the author of the War Nerd. Send your comments to brecher@exiledonline.com.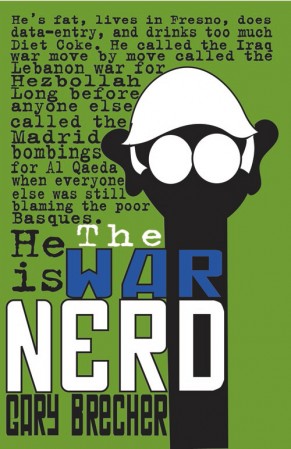 Click the cover, buy the book!
Read more: Apocalypse, Gary Brecher, The War Nerd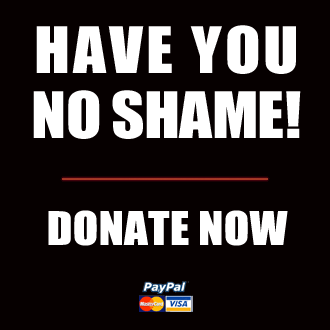 Got something to say to us? Then send us a letter.
Want us to stick around? Donate to The eXiled.
Twitter twerps can follow us at twitter.com/exiledonline