By Gary Brecher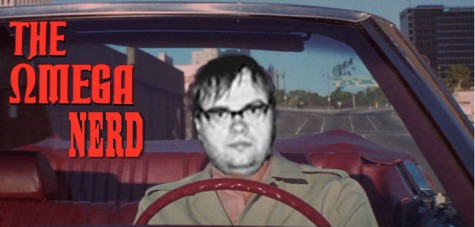 Sorry about the long break. I had to deal with my real job, even picked up some extra hours. Once I would have bitched non-stop about that, but I've noticed that everybody's gotten real flexible about their schedules, now that they're lucky to have a job at all. No more Monday morning jokes. We're as cheerful as a bunch of Mormons getting root canals. And under all the gung-ho attitude, people are just plain scared.
So naturally, everybody's trotting out the end-of-civilization scenarios. There's a whole bunch of guys out there (mostly guys, a few butch girls here and there) who sulk online for years waiting for somebody to bring up the Omega Man/I Am Legend scenario: what are you going to do when civilization collapses?
It usually comes down to gun talk. That really makes me laugh. As if small arms would get you through the end of the world. Oh, I get the idea. In fact there was this joke when I was in high school that summed it up nice: "Q: What is the definition of a survivalist? A: Somebody with a rifle and the address of a Mormon." Because everybody knew those Mormons were required by an official memo straight from God to Joseph E. Smith, Jr. to stockpile canned goods for a year in their tidy little basements. If you had a rifle, the idea was, you just strolled over to their house and either ordered them out if you were feeling all interfaith-cuddly or shot the whole bunch, although with those Mormon birth rates you'd be using up a lot of ammo on basically harmless people.
Well, they were harmless back then. I suspect if you kicked down the door of the average Mormon house now you'd get a face full of buckshot. People are meaner than they used to be.
But being tough, being armed to the teeth and ready to kick ass, that wouldn't save you either if it all came down. It'd come down to dull stuff that nobody wants to think about, like organization. That's what really hits me about these survival fantasies: it's always about holing up in your house with guns and ammo and years of video-game wet dreams bouncing around in your head.
One question: where you gonna get your water? You can go weeks without food (in my case more like a year; in fact I'd probably be better off after starving for a year or so) but you need water every day. Let's take California. Last I heard there were 24 million people in So Cal. You know where they get their water? From a tap, yeah; but when the taps stop flowing? Flick that ball socket faucet in your townhouse and a spider drops out? That's what'd scare me, not armies of zombies or gangbangers.
There are no rivers in So Cal. Ever see the LA River? Sure you have; it's in about a million movies. It's where they stage those fake drag races, where T2 drove that semi. It's a culvert with a trickle at the bottom. 23 million yuppies are going to go from worrying about hydrating every hour to slurping algae from the last puddle in that culvert.
When I was a kid there was a crazy old Okie named Cecil who used to dig wells. I haven't heard about that job in a long time. If anyone lives long enough and has something to pay them with, the last surviving well drillers will be kings. "Here, how about I trade you my daughter here for a well, sir, your honor, your crustiness?"
I don't even know where Fresno gets water from; I'll google it now, see what I get. (Better google while you can, too; internet access will be restricted when the power dies.)
OK, five minutes online and here we are. This is from the City of Fresno's FAQ page:
WATER SOURCE: Where does our drinking water come from?

For City of Fresno customers, the primary source of drinking water is derived from the Fresno Sole Source Aquifer, a large underground water system that supplies many communities in the San Joaquin Valley. The city operates approximately 250 wells that draw water from this aquifer. The groundwater supply is enhanced by water from the City's surface water treatment facility which receives and treats precipitation and snow melt water from the Kings and San Joaquin watersheds. Fresno has an aggressive recharge program that is continually finding new places and methods to conduct groundwater recharge. Water recharge operations can slow this decline, but with conservation, you can help have a greater impact.
There was another interesting bit on that page: the groundwater level in Fresno has fallen from 30 feet to 130 feet. That's a lot of well to drill, especially without fuel.
So instead of arguing about caliber and range, try finding out where the water comes from in your town. Is it even a reservoir, or do they pump it in from somewhere?  If they do, you might want to schedule a camping trip to the nearest lake about the time civilization collapses. Otherwise the pipes will go dry and you'll do what all us loudtalking war nerds will actually do when the world ends: die. Buy the farm, give up the ghost, pay our internet gaming bills for good.
We better hope the end of the world is nice enough to schedule itself for the wet season. "Dear God, Any time between December and April would be fine." If it's August, the population of So Cal is going to decline from 23 million to…I dunno, what's the population of Lake Arrowhead?
Whoever controls water supply will control So Cal, if it ever collapsed. And that won't be a lone gunman in a tract house in Santa Ana. Those people will die like flies, waiting for an attack they've been dreaming of their whole lives while their kids die of waterborne diseases from drinking what's left at the bottom of the pool.
Read more: Apocalypse, Gary Brecher, The War Nerd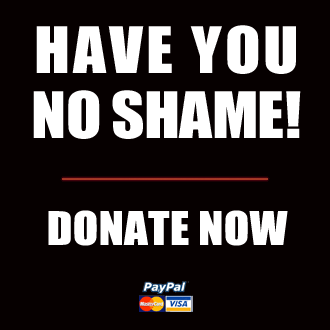 Got something to say to us? Then send us a letter.
Want us to stick around? Donate to The eXiled.
Twitter twerps can follow us at twitter.com/exiledonline