By Gary Brecher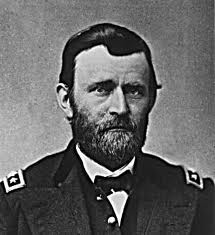 Grant: Never Got Over Junior High
Friday nights I read Civil War books. I noticed a European said in the comments last week how sick he is of the US Civil War. Well, my hemispherically-challenged bud, you're not going to like today's column but you have to understand that for every decent American, the Civil War is comfort food. It's where we all started, all the war nerds I ever talked to anyway, and we all go back there to charge up after a week in the work world.
U. S. Grant would understand the impulse, because although he said "a military life has no charms for me," he sure didn't do too well as a civilian. Without the civil war he'd have been a bitter drunken failure.
I've been rereading Grant's memoirs. You can find them for free on Gutenberg.
They're a lot more readable than most of the crap written now, not just because they're by one of the last great Americans but because they're just plain good. Every time I do that there's another surprise. This time it's how he never got over getting scammed for five dollars in a horse deal, because he offered $25 for the horse when he could have had it for $20:
"I could not have been over eight years old at the time. This transaction caused me great heart-burning. The story got out among the boys of the village, and it was a long time before I heard the last of it. Boys enjoy the misery of their companions, at least village boys in that day did, and in later life I have found that all adults are not free from the peculiarity. I kept the horse until he was four years old, when he went blind, and I sold him for twenty dollars. When I went to Maysville to school, in 1836, at the age of fourteen, I recognized my colt as one of the blind horses working on the tread-wheel of the ferry-boat."
That's about the saddest piece of writing I know. Sure, I know it's supposed to be comedy, a little homespun humor, but under that poor old Grant is still hurting, using every excuse kids come up with when they're trying to live down getting turned into a village punchline. First it's age: "I could not have been over eight years old at the time," damn it! Gimme a break! Then there's the classic argument you hear about somebody's dumb used-car buy: "I kept the thing for six years! Never had a problem with it til the clutch went! And even then I sold it for a little less than I paid!"
But the core of the whole story is that line, "Boys enjoy the misery of their companions, at least village boys in that day did…" They still do, General. Well, maybe not; I get the idea that "bullying" is now officially A Bad Thing. That blows me away. I've been on both sides of it and to be honest it's like, what else would you do? Outlawing bullying, that's like telling half-grown puppies not to bite each others' ears: what else would they do, read books? There's not that much going on in your typical boy's head and what there is is pure meanness.
Speaking as somebody who's been shoved in a locker more than once, and they got an additional punch line out of the fact I didn't fit, I have to ask, what's going to replace bullying? Weird world it'll be. Maybe bullying will be an adult thing now, because it's going to be mighty weird growing up protected from it in a world where grownups think Donald Trump is the ideal boss. It'll be like going from some Quaker school in Amherst straight to the first morning of Shiloh. Talk about Bambi Meets Godzilla—man, people will hit their 18th birthday and go straight into yuppie S&M porn.
Grant's a great talker, or writer—seems to be talking more than writing, but then most of the writers worth reading have that said about them. But all his jokes are sad as Hell. He doesn't waste any pity on the Confederates—he doesn't have a lot of respect for any of them except Forrest, and he has a hard time keeping a straight face talking about the great Robert E. Lee. And he doesn't see their precious Lost Cause as worth a damn either–seems to think of all those egomaniacs on horses as classic "village boys" or rather "adults" who "are not free from the peculiarity" of living by scaring other people, their slaves or Northern "mudsills" or anybody else they could bluff.
But when he talks about the Mexicans, he goes about as far as he can to say they were right and we were wrong, and more than that, he seems to have liked them, as much as anybody could who was busy slicing up their country to offer to the slaveholding plantation bullies.
And of all the Southerners he likes Texans the least—gives them a slap for conducting their Independence war with "so much cruelty," and mentions the danger down there from Apaches but adds, "…and there were white men in Texas I would not have cared to meet in a secluded place." He tells another slow farm-joke story about an Ohio family that emigrated to Texas and emigrated back as fast as they could scramble "with a very different impression of the place than that with which they had departed."
Most of the sadness in Grant is just the hopeless memory of a kid who never forgot a burn. There was the time Grant came home from West Point in his proud new uniform (you have to remember that clothes were WAY more expensive then, and a much bigger deal than they are now) and the the drunk who owned the saddlery across the street decided it'd be a hoot to make fun of the boy by sewing a military stripe on his denims and parading in the street (with his shit-sweeping broom over his shoulder, the way I imagine it):
"Opposite our house in Bethel stood the old stage tavern where "man and beast" found accommodation, The stable-man was rather dissipated, but possessed of some humor. On my return I found him parading the streets, and attending in the stable, barefooted, but in a pair of sky-blue nankeen pantaloons—just the color of my uniform trousers—with a strip of white cotton sheeting sewed down the outside seams in imitation of mine. The joke was a huge one in the mind of many of the people, and was much enjoyed by them; but I did not appreciate it so highly."
He's telling you all this in a great midwestern comedy voice, all "self-deprecating" as they say, but it's clear he can still feel it, even after defeating the Confederacy, even while he's dying of cancer and in incredible pain, even after losing all his money to the same con man who took Mark Twain's fortune—none of that is as real as getting picked on as a kid. Never leaves, branded on your forehead.
The more I read from other countries the more American this sounds to me. Are we the only people in the world who can't get over junior high, or are we the only ones willing to admit it? Other people get kicked around when they're young, that much I know, but they seem to bounce back from it better. Maybe it's because in other places there's "authority" to push against, and the kids band together against it; here it's kid against kid, me against everybody, and you only remember the parts where you lose and they shove you in the locker.
If it was just me I'd write it off, but when Grant can't get over what happened at the junior-high dance, that's just weird.
Would you like to know more? Gary Brecher is the author of the War Nerd. Send your comments to brecher@exiledonline.com. Read Gary Brecher's first ever War Nerd column by clicking here.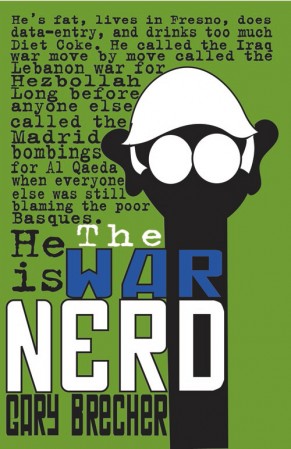 Click the cover, buy the book!
Read more: civil war, grant, u.s. grant, Gary Brecher, The War Nerd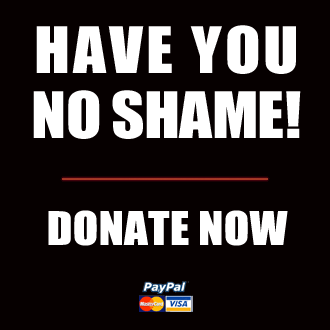 Got something to say to us? Then send us a letter.
Want us to stick around? Donate to The eXiled.
Twitter twerps can follow us at twitter.com/exiledonline