By Gary Brecher
What that means is that the IDF had to rethink its planning for the next war. The arithmetic was just plain different—the New Math for casualties, you could call it. There was no longer much point in spending soldiers' lives to gain territory because once you had it, you couldn't neutralize it in any permanent way. You could hold onto it for a while but so what? You'd lose troops in small ambushes and in the meantime every reporter in the world would be filming every attempt you made to cleanse the neighborhood. So all your losses in taking the ground, overcoming those blockhouses, would be wasted.
With that difference in mind, let's replay the war in South Lebanon in 2006 as if it happened in the 1930s. Hezbollah has dug in along the border, set up a network of bunkers, and they fight hard and well in them. But the Merkavas of the IDF still roll over the defenses eventually, and when they do the IDF follows with military police and intelligence to round up all Shia civilians. Some are deported, some are thrown in prison camps, and a lot more are shot and bulldozed into mass graves. That would have been standard practice pre-1945, and it would have justified almost any casualties the IDF suffered in the initial advance. The ethnic composition of Southern Lebanon would change for good.
Now look at what actually happened. The IDF knew from the start that it couldn't wipe out the enemy civilian population, the Shia of Southern Lebanon. So its goal was to "wipe out Hezbollah," which even the IDF itself must have known was total nonsense. You can't wipe out the guerrillas without wiping out their civilian base; you can't hope to make some neat distinction between bad, evil Hezbollah and nice, harmless Shia civilians. It just doesn't work that way. So the IDF was doomed from the start. When they tilted toward old-school total destruction, the media was there to film every wounded kid; when they veered over to squeamishness they lost soldiers for no reason. And the Israeli public knew these troops died for nothing, so when Israeli TV showed a dead soldier's mother collapsing on his coffin, the real cost to the government was huge. You have to factor in press coverage from the start in war these days: how much is one Hezbollah bunker worth, vs. the TV coverage of the mothers of the soldiers killed taking it? Under the new Squeamish rules, that arithmetic very rarely works out to make the attack worth doing.
That's why Hezbollah's bunker strategy seemed so brilliant; under the new rules it works. If you don't understand how the rules have changed, you'll never get anywhere applying Stalingrad rules to Lebanon news.
You can still ask, "Why don't they just wipe them out?" In terms of military tech, it's a better question now than ever, because we have a million ways of wiping whole populations off the map with minimum mess. But until we get an event like August 1914, we won't know what that new set of rules looks like. And when we do, I guess it's likely to be a real quick, brief look. "I saw the liii-iiight, I saw the light…."
Gary Brecher is the author of the War Nerd. Send your comments to brecher@exiledonline.com.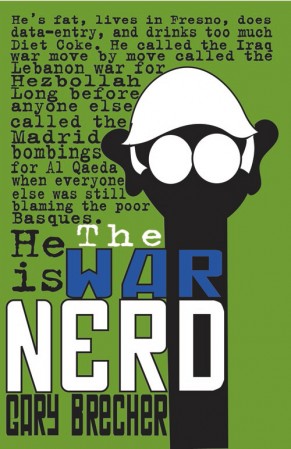 Click the cover, buy the book! Makes a perfect post-Christmas present!
Read more: Hamas, idf, israel, palestine, war, Gary Brecher, The War Nerd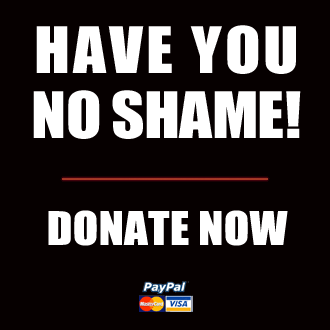 Got something to say to us? Then send us a letter.
Want us to stick around? Donate to The eXiled.
Twitter twerps can follow us at twitter.com/exiledonline