By Mark Ames
It's not often you get to see a sleazy tool like US Chamber of Commerce head Tom Donohue get smacked around on live TV. In part that's because people like Donohue operate in the dull backrooms where the payoffs are made, the administrative codes are tweaked, and the deals are cut, making him almost invisible. Which is why it's a good thing to have someone like Dylan Ratigan fighting the good fight–because he comes from the CNBC business world, so he's got a better sense of where the real Brain Bugs are hiding. Donohue is currently leading the fight to kill the proposed Consumer Financial Protection Agency, because an agency like that might protect 304.9 million Americans from the .1 million serial-rapists on Wall Street.
In case you're wondering why you should hate Tom Donohue–you should, because he hates you and everyone else who isn't a billionaire– here's what I wrote about him last month in my article on "Death Bonds":
This week, a new advertising/AstroTurf campaign to kill the CFPA was launched, including a website Stopthecfpa.com, sponsored by the U.S. Chamber of Commerce–the site prominently links up to ALTA. It's no surprise that the Chamber of Commerce is behind the move to keep American carotid veins as vulnerable as possible to billionaire fangs.

The head of the Chamber, Thomas Donohue, is the perfect man to play the role of Dracula's Assistant: his resume includes serving on the board of directors at Qwest during the period when Qwest was accused of one of the worst fraud scandals in corporate history, resulting in billions in overstated revenues, and criminal and civil charges against the CEO (who was sentenced to 6 years in prison) and eight others; the board of directors of Union Pacific Corp, when as head of the compensation committee Donohue approved some of the highest CEO compensation packages in history, including tens of millions to former CEO Richard Davidson, along with his $2.7 million annual pension when he retired in 2006; the board of directors of XM Radio, which is currently almost bankrupt and facing delisting; and the board of directors of a nursing home monolith, Sunrise Senior Living, which is being investigated by the SEC for fraud, and which today faces possible bankruptcy. (Not surprisingly, one of Donohue's longest-running goals is to protect billionaires from lawsuits.)

This is the man heading a $2 million campaign to kill the Consumer Financial Protection Agency, so that our deaths can be more easily exploited.

It's as if the billionaires are just playing with us at this point. As if they're saying, "Hey, dumbfuck Americans! You can have your blood back when you suck it out of my cold dead veins! Oh wait, my veins are already cold 'n dead. And rich!Ha-ha! Ah, I kill myself sometimes. Now, give me your fuckin' neck, before I rip out your veins with my bare fangs!"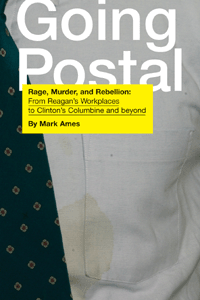 Click the cover & buy the book!
Read more: CFPA, Dylan Ratigan, thomas donohue, Mark Ames, Class War For Idiots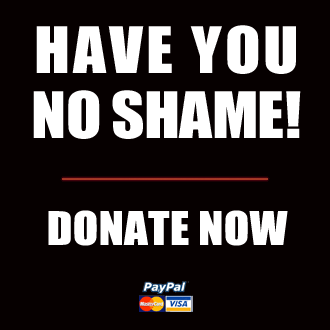 Got something to say to us? Then send us a letter.
Want us to stick around? Donate to The eXiled.
Twitter twerps can follow us at twitter.com/exiledonline