By Gary Brecher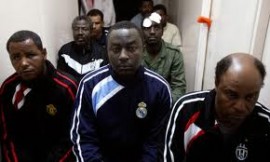 Captured Mercenaries in Libya: Sure, the money's great, but…
One of the more interesting questions out of Libya is the tangled problem of who's who, and who's on who's side. I'm starting to get some idea of who's against Qaddafi—basically the young men, the East, and the tribes loyal to the king he booted out to take power.
But who's fighting for him? I found one interesting answer in a crazy Ghanian blog called "The Ticklish"

According to these ticklers, "Jinns (genies to all you cartoon fans) and dead saints" are fighting for Qaddafi." I can't help thinking of that hammy genie in the Aladdin movies yukking it up with Muamar every time he pours his big blue face out of the lamp, all Robin-Williams patter: "Hiya, Mu-man, who'd ya want me to kill today, or shall I just give you some fashion advice—the field marshal's cap? Burn it, baby."
But then The Ticklish is not what we in the responsible journalism business call a respected news source. I think all'a us responsible mainstream journalist types can agree that if it was just a matter of genies and dead saints on Qaddafi's side, even these "Where's-the-trigger?" rebels would have a good chance of forcing his retirement.
Qaddafi actually has some more serious supporters. Or anyway his money does. Qaddafi has "touched a lot of lives," as they say, in his 42 years of messing with people. Mostly he's touched them in what we'd call inappropriate ways, and a lot of them he's ended, like the poor civvies on the Lockerbie flight. But he's also tossed a huge amount of cash to groups all over the world. Say you were a Basque separatist and you wanted a kilo of Semtex: Go see Muamar. Suppose you were Robert Mugabe, sulking because the West was always scolding you and you needed a shipment of free gasoline: Muamar again. Suppose you were a Chadian officer with a business plan that involved pissing off Sudan and taking power in N'Djamena…yup, your best bet was making a powe-point presentation to Big Q in Tripoli.
Qaddafi has always had two qualities that count for a lot in politics and war: He has no pride at all, zilch; and he's willing to spend any amount of money it takes. He'd make a good Western celebrity with a personality like that; too bad he wasn't born here or he'd probably have his own show.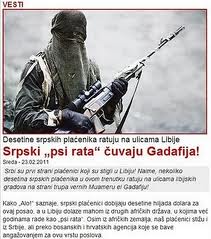 Qaddafi's Everybody-Welcome Recruiting Style: He's Even Going for Serbs! Yeah, you better keep that burqa on, Branko!
Not having pride is a huge advantage in the nasty, treacherous politico-military world. Take the Chadian dictator, Idriss Deby, who's probably Qaddafi's biggest ally right now. He and Muamar got to know each other back in the 1980s, when Deby took over Habre's Chadian forces resisting Qaddafi's push into Chad, pioneered the technique of high-speed massed raids in technicals on Libyan bases—he was kind of like a Nathan Bedford Forrest of the Sahel there for a while—and ran Qaddafi's Libyans out of Chad.
But when his boss Habre decided Deby was getting a little too popular and conquering-hero like for his boubou, Habre put out a contract on his favorite field commander (perfectly standard practice for every dictator ever born, and it always amazes me that these generals never seem to expect it when the boss turns on them). So Deby fled. Guess where. Yup: Libya.
And he was welcomed there. Qaddafi throws away the lives of his soldiers without a flinch, without even a memory. That's not surprising. What is surprising, to me at least, is that he's just as casual about his own rep. So he was shown up by Chad—by CHAD! That didn't bother him, just like groveling to the US and the Brits didn't bother him. He has no shame, and that's why he's lasted so long.
Now Deby is in power in Chad, and he's sending fighters to Libya to shoot protestors for Muamar. You can be sure Deby gets a cut for every warm body he sends, just like the little princes of Hesse-Kessel got a few pieces of silver for every Hessian they sent during the Revolution.
Mugabe is helping out too, with about 500 Zimbabwean soldiers and bodyguards. The bodyguards are there to shore up Qaddafi's famous all-girl Praetorian Guard. I guess Qaddafi realized that the Fox Force Five bodyguards were one of those Tarantino ideas that's too cool to resist in peacetime but when the plaster starts falling you kind of want some big bodies between you and the people trying to kill you.
But the basic appeal of fighting for Qaddafi is much simpler than all these old networks. After all, Qaddafi's friends are sort of a losers' club, people who don't like each other that much but know in their bones that they'd better stick together because nobody else likes them at all. It's not what you'd call a warm, happy group. What holds it together is plain old money. Qaddafi has it, and unlike a lot of dictators he's willing to spend it. In fact, I don't get the feeling he's in it for the money, exactly. He's more of a drama queen, an attention whore. He'll spend anything to produce his own movies, starring himself, and that's what he's doing right now. Because if he loses this one, he'll be lucky to survive in obscurity somewhere. Me, I'd love that, be an ex-dictator with a few female bodyguards bringing me drinks in hollowed-out pineapples on my private island, dictating my memoirs about why it was everybody's fault but mine—but that's not Muamar's idea of a good time. He likes the spotlight.
And he's willing to pay his extras. You know how much a Qaddafi fighter makes these days? Supposedly it's from $300-$1000 per day. Per DAY! That's up in Blackwater (excuse me, XE, or "Lovely Harmless Angels" or whatever those scum are calling themselves now) territory.
That's big money in California. Think what it's worth in a place like Zimbabwe. Hard currency. You could buy your home village with that. And the people you have to shoot are total strangers, don't speak the same language, don't mean a thing to you…and best of all: can't fight. Pretty sweet deal, until you get captured.
Would you like to know more? Gary Brecher is the author of the War Nerd. Send your comments to brecher@exiledonline.com. Read Gary Brecher's first ever War Nerd column by clicking here.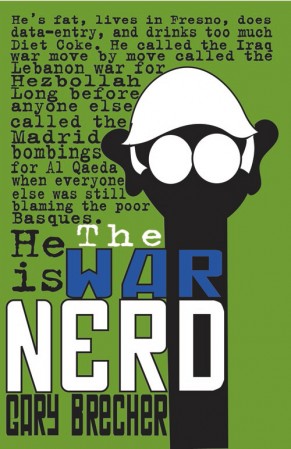 Click the cover, buy the book!
Read more: Libya, Qaddafi, the war nerd, Gary Brecher, The War Nerd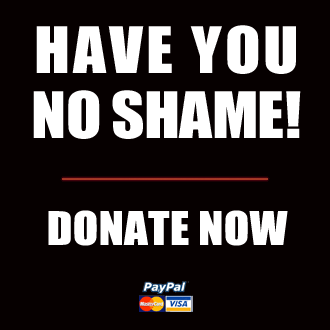 Got something to say to us? Then send us a letter.
Want us to stick around? Donate to The eXiled.
Twitter twerps can follow us at twitter.com/exiledonline