By Gary Brecher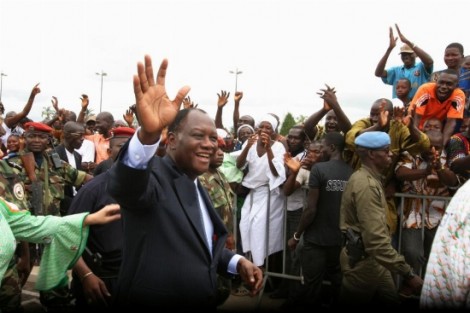 Ouattara: Whattarya, A Muslim Militant…
Things are popping on the comment front.
First I got an email from Mark Watson, letting me know that this magazine ChangeObserver, which seems to be for people who like cool designs, has an article on what a great design the RPG-7 is. They mention its "simplicity, functionalism, durability and ease of use and maintenance" and even give yers truly a little mention for a column I did in praise of the RPG.
The only trouble with letting peace-oriented types in on the beauty of weaponry—and don't get me wrong, some of my best friends, if I had any friends, would probably be peace-loving people—but the thing is, they can't help contaminating a holy weapon like the RPG-7 with a lot of dirty stuff, like this commenter in ChangeObserver who wants to turn the RPG-7 into a sex toy. He comes up with a new weapon—I guess you couldn't call it a "weapon," so call it a device, the RKG-11…well, I'll let him describe it:
"RKG-11: Accelerated Kiss Giver, 2011. Would shower 200-1000 people with in less than 45 seconds with 5x6cm kisses from 2-100 meters. Wow!"
I try to be broadminded, but like my dad used to say when he'd come through the living room while the TV was on, "Some people just have their minds in the gutter."
Let's move on to something more elevating. A lot of the comments on yesterday's blog ("One Homme, One Panga") served up theories on why the French are backing the Northern/Muslim leader Ouattara, even though his guys have admitted committing massacres on their way to Abidjan. One commenter reminded me of something I should've remembered: way back in November 2010, the Ivory Coast Air Force, fighting for Laurent Gbagbo at the time, bombed a French "peacekeeping" force in a Ouattara stronghold. Nine French soldiers were killed along with an American missionary. (One less missionary is sort of the opposite of "collateral damage"; I guess you could call it "collateral Yay!")
In retaliation the French blasted what was left of Gbagbo's air force, the one effective force he had against Ouattara. When I read that I started getting a little wary of this story as pure righteous anger over dead soldiers. For one thing, old Europe powers like Britain and France only get sentimental about dead soldiers when it serves the state's purpose. The rest of the time, it's more like Napoleon's attitude looking over his KIA: "Ah, what the Hell, one night in the brothels of Paris will replace them."
I got even warier when I looked over the story carefully. First obvious question: What were these French troops doing guarding Ouattara's forces? You have to remember, the only real, combat-effective troops in Ivory Coast are the French and the UN. So it's more likely these French troops were protecting Outtara's men than keeping them peaceful. If they weren't protecting them from attack, they were preventing Outtara's machete-men from chopping up civilians, which frankly is all his troops are good for. They don't actually fight; they leave that to the French or UN. That's pretty standard in West Africa: "troops" aren't for battle, they're for killing and scaring civilians.
So you end up where you started: Why are the French siding with Outtara in the first place? And I got another comment that really queased me out about that. Here it is, complete:
"Propaganda. You're writing propaganda without intending to. Why? Because every last English language journalist writes laughable lies about CIV.

Good guys vs bad guys—that's the main problem with most stories. But if CIV has a bad guy it's the French. And if Gbagbo isn't a good guy, he's the closest thing in West Africa.

One massacre? Ha, more like #185, only it's hard for even the AFP propajournalists to ignore hundreds dead. The rebels have a non-stop history of rape, torture, and execution, month by month. Google for it in French, because you won't find one word in the English-speaking world about it. Yeah right, the noble FN slip up by committing their first ever completely out of character machete massacre—and go for a 1000+ high score. The rebels are carrying AKs, RPGs, and machetes because…uh machetes are a backup tool for clearing unarmed weeds?

Are the French waging online propaganda war? There are pictures and videos of the real war, almost all in French. Weirdly these images seem to keep going down, 404s, redirects, whole websites vanished.

One video can refute a lot of bullshit. The "rapid rebel advance" is lead by UN APCs.

Quick responses to the media bullshit you've read:

1. The vote. The vote was comically rigged. The UN's "official results" came from Ouattara's hotel. Hunting challenge for you: find the actual detailed election numbers.

2. Gbagbo called for a recount. UN disallows. wonder why? The media lies by omission: no mention of a recount or fraud.

3. Remember this news? "United Nations accused Belarus of defying an arms embargo against Ivory Coast by delivering three attack helicopters" Interesting psywar BS. Because it was actually the UN importing Hinds: "Ukraine has sent to Ivory Coast Mi-24 helicopters."

O: Employed by the IMF to implement austerity, privatized government assets for sale to French corporations.
G: Nationalized healthcare, education, French banks, and part of the cocoa industry. Ended all IMF programs and refused to pay the foreign debt."
Daaaaaaaamn! This is the kind of comment that sends me reaching for the Maalox, because it's obviously from somebody who knows the situation in his bones and is pissed-off and maybe crazy but that doesn't mean he's wrong. In fact, it's such a creepy, depressing analysis of the whole Ivory Coast deal that I suspect he's right.
And that makes me all defensive. What's he mean, I'm writing "propaganda"? I thought I was the only guy in the world taking Gbagbo's side. I thought I said the French were the bad guys here, along with the UN. I thought I said the UN was doing Outtara's fighting for him. Why these lefties always gotta be so rude ta people? No manners, that's why everybody hates'em.
Like they say: Tough crowd.
Some of what he says I can shrug off as leftie paranoid stoner stuff.  Like those disappearing online vids—they get pulled for a lot of reasons, sometimes it's just schoolmarmy squeamishness, not a big conspiracy. And hey, if you Ivorians wanted to get your message out, whyncha getchaselves colonized by somebody had the sense to speak English like normal people?
But other things he says have the depressing, miserable, disgusting smell of truth about them. I've learned to sniff it from far off, like a dead skunk on an offramp. You can develop a nose for truth easy enough: just think about the difference between mystery novels and true-crime books, or detective shows vs. real crime shows like my favorite, The First 48 Hours. The made-up stories are all about brilliant handsome rich suave people who almost get away with it; the real stories are about stupid, mean pigs who confess the minute they get brought into the interrogation room. Just scum killing scum, for some dumb reason or no reason at all. That's the smell of truth.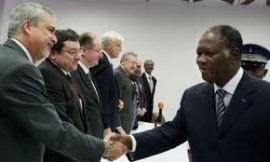 …Or IMF Stooge?
So when this commenter says that Ouattara's the man the French picked because he's willing to sell out his own country to the big bankers, I get that depressed feeling that I'm hearing something true. So I looked it up and it checks out completely. Ouattara's own official bio lists him as "former deputy managing director, IMF." Muslim militant my ass. Muslim front man for the bankers, more like.
Gbagbo as "good guy"? That's not so clear to me. There isn't usually a good guy in world news stories…not even when they're datelined stateside. Some people are arguing that Gbagbo's not a good guy but not as obvious an IMF stooge as Ouattara.
From what I can see, it does seem to be true that Gbagbo threatened to nationalize French banks a couple of months ago, which would account for the way the French hate him.
I'll tell you what's happening here, guys. We're coming up against that swamp none of us want to go into, the one marked "Economics." Hell, if we wanted to live in that stinking place we'd never have become war nerds. Any decent war nerd gets bored and antsy when he hits the chapter about "economic causes" of whatever war he's researching. But I s'pose you have to face it sooner or later, there's usually some damn econ reason behind even the coolest wars, and has been ever since those mangy Greeks decided to break the Trojans' monopoly on the Black Sea trade.
Read more: gary brecher, rpg, the war nerd, Gary Brecher, The War Nerd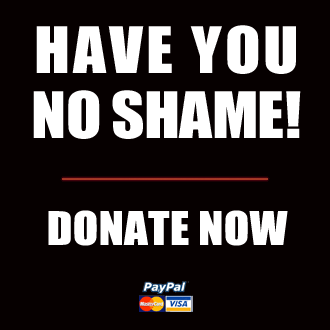 Got something to say to us? Then send us a letter.
Want us to stick around? Donate to The eXiled.
Twitter twerps can follow us at twitter.com/exiledonline