By Yasha Levine
Looking around, it was clear that the lounge was the most happening spot in town. All the other bars and clubs here were grandma's house compared to this. I could spot a half-dozen, seemingly available babes in hot pants, short shorts, or tight jeans. It was obvious that in a hundred-mile radius a guy couldn't find better chick action than what was assembled in front of me. This night was going to be a bright spot on my calendar, I thought. But then, 15 minutes later, I noticed the club had beefed up its security.
For no apparent reason at all, about five security guards stormed onto the patio where CJ and I were enjoying a smoke. Most of them were white, and all were decked out in SWAT-like uniforms with lace-up army boots and flak jackets. A few of them had pistols strapped to their chests like they were in the Navy Seals. It seemed a bit much to guard such a small crowd of no more than a 100 people.
And these dicks were pushy, too. Outside on the patio, people stood around drinking and smoking cigarettes. A few clusters were tokin' on blunts. All in all, people seemed peaceful enough. But the guards moved as if they were conducting surprise cell searches in a federal penitentiary, scouring every nook and cranny, staring people down for a sign of guilt. One of them, a beefy white guy, got a whiff of some weed and started sniffing around the patio like a scent dog, retreating only when a couple of girls started giggling and pointing at him.
I asked CJ what the hell was going on. "These guys? Shit, most of 'em are ex-military," he said. "Yeah, they try too hard. But the cops are no better. Last time I was here, there was a fight. A bunch of squad cars barricaded the entrance in the parking lot, arrested a bunch of guys. But the cops overreacted. That's a fact."
Cops tend to do that over here. Just last week, cops shot and killed a suspected child molester when they found him hiding in a closet, suicidal and cutting himself. Hey, he was holding a knife—that's threat enough for them.
The few times I had been to this lounge during regular, mostly-white-folk nights, the security wasn't like this… it wasn't just lighter with only white people around, security was non-existent. This didn't seem to bother CJ too much but was starting to make me a bit uncomfortable. Race was just too obvious a factor. It was happening only because they were black.
I was starting to get paranoid, so CJ and I moved back to the bar for another round of drinks and some more babe watching. "You should go dance with her," said CJ, pointing to a girl in tight jeans dancing by herself in the corner. "She all alone, she won't mind."
I shook my head. "No man, I'm too drunk right now. I can barely stand up. Besides, I'm a white boy—I got no moves. And that makes me too self-conscious around black chicks. I feel like I got no game."
"Yeah, I know how you feel. I don't know how to pick up black chicks either," he said. "When I was growing up here, I was pretty much the only black kid in my school. No black friends, no black chicks to hit on. I'm way better at picking up white women." CJ, who works at the nearby army base fixing humvees, is somewhat of an oddity by Victorville standards. He's a local, born and raised right here in the High Desert. His parents were in the army, now retired, and stationed at a nearby base ever since before he was born. But most of the people at the lounge that night hadn't lived in Victorville for very long, CJ said. "They moved here recently because it's cheaper."
It is tempting to think of Victorville as the budding New York of the desert, an inviting "melting pot" where home ownership was accessible to all Americans, regardless of color or creed. At the height of the real estate boom, Victorville had some of the cheapest house prices in California and catered exclusively to low-income families and bottom-of-the-barrel speculators looking to rent their properties until they could flip them for a profit.
In 2007, the average Victorville home sold for nearly $400,000. Now banks are lucky if they get a quarter of that for the massive number of foreclosed properties. Some of the properties are so worthless that some banks have taken the wrecking ball to them. In some cases, paying for upkeep and property taxes was no longer worth it. And these homes had never even been lived in. Yep, Victorville is a glimpse into the American Dream, built on speculation, suckers and fraud, and now it is in full self-destruction mode.
That's why I moved out here, to see the carnage with my own eyes. I wanted to rent a house in a foreclosure nightmare, one of those brand new neighborhoods that have sprouted from cabbage patches and rocky desert landscapes all across the country in the past few years. I wanted to get in on the debacle, to walk on the freshly paved deserted streets and breathe in the raspy dryness of blocks and blocks worth of yellow lawns, to check out abandoned homes, some of them ransacked by looters, others turned into prime real estate for squatters and all sorts of critters. But not all of the destruction took the shape I expected. The lounge's all-black patronage was part of it.
The real estate boom here was a money-making machine built to enrich bank executives and land developers, but it is also a resettlement of lower-income Americans, a forced migration that takes the poor out of cities and isolates them in the middle of nowhere, safely out of view. Victorville is built on gentrification. Its newer—and mostly non-white—residents weren't really moving here by choice. They were here because they were priced out of their homes by rising living costs and real estate prices.
If we were more honest, we'd call gentrification what it really is: segregation by exile to Buttfuckville. It is the redistribution of prime inner-city real estate back to the wealthy, while everyone else is forced to suck on sand, to eke out a living at the edges of civilization in a system of suburban GULAGS window-dressed with spacious, cheap homes and the promise of quality suburban living.
But Victorville is a step beyond, quickly on its way to becoming a prison city, a ghetto in the middle of the desert. There are no jobs and only shitty education. Crime is on the rise, and so are ethnic tensions. There is no need for fences. Victorville is set up to make sure it is nearly impossible to leave.
CJ shrugged his shoulders when I started drunkenly babbling something about people being re-segregated out here. He wasn't really listening—but he knows better than to make Victorville his permanent home. CJ's trying to get outta here as fast as he possibly can. He's looking at two options for the immediate future: either get transferred to Afghanistan for better pay or, failing that, move up to the Bay Area, where's he's got some family. Either way, it's out—forever. Choosing Kabul over Victorville… Hell, why not?
This article first appeared on Vice's blog.

Yasha Levine is a McMansion-inhabitin' editor of The eXiled. He is currently stationed in Victorville, California. You can contact him at levine@exiledonline.com.
Read more: desert, economy, gentrification, real estate, resegregation, segregation, subprime cities, victorville, Yasha Levine, Class War For Idiots, Dispatch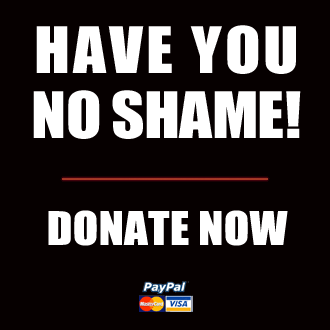 Got something to say to us? Then send us a letter.
Want us to stick around? Donate to The eXiled.
Twitter twerps can follow us at twitter.com/exiledonline