By Mark Ames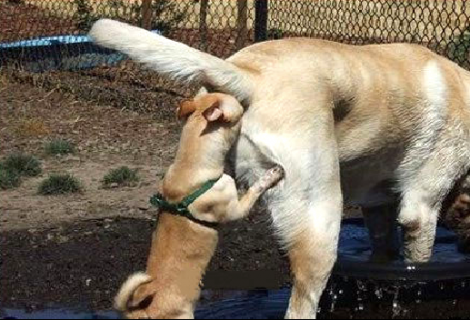 Speaking of the Koch-founded Heartland Institute—busted recently for plotting to brain-pollute America's K-12 students with fake industry climate change-denial "science"—I came across this hilarious groveling quote from Heartland founder David Padden about his all-knowing Master and Dear Leader, Charles Koch:
"I would never attempt to second-guess whatever he's doing in the interest of making this a free country. He has a strategy that probably we are unaware of. He's so smart and so successful that I'm just going to await the outcome."*
That's right: Don't even question the god-like wisdom of Our Dear Libertarian Leader Charles Koch: Just submit, and wait for His plan to work its magic.
That quote comes from Brian Doherty's highly readable book Radicals For Capitalism: A Freewheeling History of the Modern American Libertarian Movement. The fawning is so grotesque that even Doherty, the libertarian movement's court historian and a longtime recipient of Koch largesse, describes Padden's groveling with contempt:

Who the fuck talks that way? Eegads!
But fawning and groveling and complimentary reach-arounds are an ingrained part of the libertarian nomenklatura's sub-culture. As we've said here before, the only groveling grotesque enough to compare to this Koch-bootlicking is that scene in Dune when Baron Harkonnen's doctor, draining his Master's giant engorged pustules, purrs,
"You are so beautiful, my Baron. Your skin — love to me. Your diseases — lovingly cared for for all eternity!"
I don't know why all the Left are abandoning Peter Gleick, the respected climate scientist who risked so much to leak to the public some of the foulness that is the Heartland Institute, except that betrayal and cowardice are unfortunately still all too common among today's American Left—the Establishment Left at least.
Read more: brian doherty, charles koch, david padden, deniergate, desmog blog, heartland institute, libertarian, peter gleick, Mark Ames, Koch Whores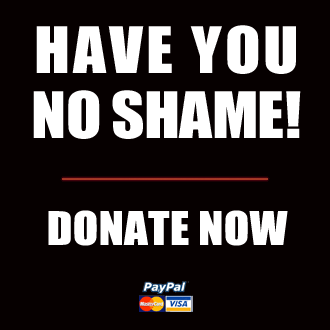 Got something to say to us? Then send us a letter.
Want us to stick around? Donate to The eXiled.
Twitter twerps can follow us at twitter.com/exiledonline