By Yasha Levine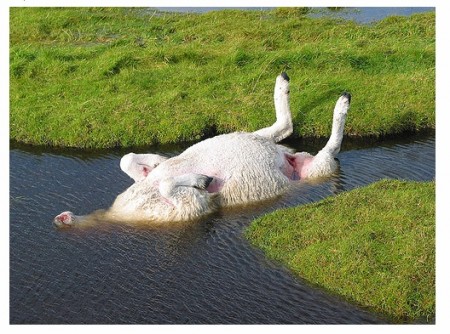 Fuck, why did I listen to the asshole who told me that ground water up here in the desert was some of the cleanest in the nation? I've been drinking it straight out the tap for six months now, and just yesterday I found out that I've been gulping a whole lot of arsenic down with it.
The EPA recommends that there be no more than 0.02 ppb (parts per billion) in drinking water, and California's set the limit to 0.01 ppb or less. In Victorville, most recent tests show a concentration of 11 ppb. That's a 1,100 times over the limit! Let me repeat that: the concentration of arsenic in Victorville's water is ONE THOUSAND TIMES  over the threshold of safety.
The federal and state "Maximum Contaminant Limit" for arsenic is set to 10 ppb, a number that's determined as much by removal cost as it is by adverse health effects—and one some environmental organizations deem way too high for safety. But the locals can't even keep even keep it at that. They've been over the limit going back at least a decade, sometimes by a factor of two. But you wouldn't know any of this from the latest Victor Valley Water District "water confidence" report, which states: "Below is a list of substances detected in your drinking water in 2007. As the chart shows, very few substances could even be detected, and all are within strict water quality standards established to protect water customers."
What does long-term exposure to arsenic get you? Here's what the World Health Organization has to say: cancer of the skin, lungs, bladder and kidney, skin lesions and blood vessel damage which leads to gangrene (something the Chinese call "black foot disease"), just to name a few. The WHO adds that skin lesions have been observed at arsenic concentrations of less than 0.05 ppb.
Here are a few visuals:
A lot of the arsenic contamination has to do with recharging the local aquifer with water shipped in through the California Aqueduct, which picks up all sorts of agricultural pollutants in water runoff as it makes its way from the Sacramento Delta through Central Valley's farmland and into the desert.
This is nothing new. Arsenic levels have been spiking here for years, but there have been no fines, and it  looks like local politicians don't really give a shit about fixing the problem. The main thing is to deliver as much water as possible in order to meet the minimum water requirements for development schemes they got in the works. The people? Well, they're really no different from water, they're just an exploitable and renewable resource. The most important thing is to get as many of them here buying houses. What happens after they sign on the dotted line is of no concern to the thieving goons that run this place.
Welcome to Third World America.
Read more: polluted water, third world america, victorville, Yasha Levine, What You Should Hate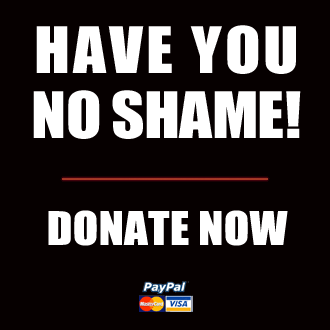 Got something to say to us? Then send us a letter.
Want us to stick around? Donate to The eXiled.
Twitter twerps can follow us at twitter.com/exiledonline