By Mr. Walker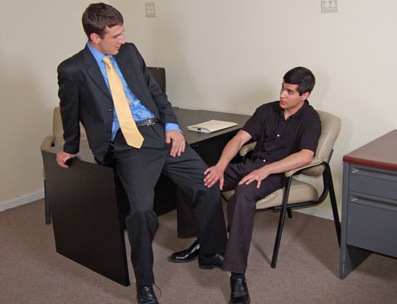 One of the things Wall Street does best is confuse people. They are brilliant at it, making simple things seem complex. So today we're going to go over one of the things they're trying to make obscure and make them simple—'credit default swaps.' A credit default swap is nothing more complex than insurance. I pay an insurance company roughly $600 every six months and if I crash my car they have to pay for it. I'm paying them a certain premium to assume the risk of me crashing my car. CDS is the same thing, but for bonds. I'm paying someone to assume the risk of my bonds not being paid off. I strike a deal with Party X and they agree that if Company Y goes busto and defaults on their debt Party X will pay me the face value of the bonds that Company Y issued. Simplest fucking thing in the world, it's bond insurance. Why does Wall Street bother to make up a weird name?
I think there are two reasons. First, 'swaps' are where the smart guys work. Insurance, well, that's pretty simple stuff. If you're looking for insurance you might shop around and try to get the best deal. But swaps, well those guys talk all kinds of smart math shit about risk and spreads to LIBOR and Greek letters and so on, so fuck me they probably deserve the fat fees they're making selling CDS. Second, selling insurance is kind of like the finance version of playing for the LA Clippers. Sure, somebody has to do it, but nobody really wants to. It's definitely not what a Master of the Universe on the Street wants to do with his time. Insurance salesman drive minivans and take vacations in Michigan, they don't joust with other Masters of the Universe on the Street. So instead of bond insurance we have credit default swaps.
I remember back in the Pleistocene when I was in college, I took a women's studies class, the only class in that department I ever took. I assume this was a Hail Mary pass to get laid, because my distaste for social science classes was set by about the eighth grade. In any case, we were assigned some Andrea Dworkin type to read about sex and there was a lengthy bit about how the blowjob is the most male dominant version of hetero sex. (Homo sex was not under consideration). It's male-only pleasure, it's phallic worship, the woman is physically below the man, etc. and so forth. Even back then, though, I remember thinking that even if I grant that the blowjob is a male dominant thing, putting your dick in range of the chick's incisors mean that the chick at the very least has some say in the matter.
I'd say that's not a bad metaphor for the relationship between the government and banks right now. I'm not sure who is blowing who, but let's say Wall Street is the blower and the US government is the blowee. Wall Street has those incisors right there, even if they're the ones being subservient, and if you saw Vikram Pandit testifying to Congress, the banks are being plenty subservient these days. Their incisors in this case are all the fucking money we have given them. The US government does need that money back, or at least as much of it as the banks have not wasted in the interim. And because of that the banks hold a certain amount of power, even if that power is only the power of a suicide bomber. Or the dick chomper.
Between the Fed, the Treasury, and the various 'bailout' plans, large commercial and investment banks have taken trillions of dollars of money that, at some point, the government is going to need back. Michael Lewis, the very fine writer for Bloomberg and other finance outlets, put it this way in a fictitious letter from a hedge fund guy. 'Some fool comes along and gives you $15 billion, no strings attached. The fool doesn't own you. You own him.'
What has become abundantly clear is that however much we have given the banks they need rather a lot more. AIG had a British division that was writing CDS as if 2005 and 2006, years with historically low defaults on all kinds of debt, were the norm instead of the exception. That is, they were selling insurance on debt with the assumption that everybody would pay their bills on time, now and forever. From the condo flipper in Phoenix to the dealmaker buying an office building in London, everyone in the end would pay their bills. Despite the fact that historically a fair number of condo flippers and London office dealmakers go broke and ignore their bills.
That's like my car insurance company writing policies as if almost nobody ever drives drunk and the odd fender bender is all they have to deal with. But instead, thanks in large part to the end of the real estate bubble and Great Crash 2.0, there's a deadly 35 car pileup on the GW Bridge every fucking morning. Day after day after motherfucking day. The banks wrote the CDS for the Perfect Calm and got the opposite.
One of the most overused terms in this mess is 'unprecedented.' If a person knows a bit about the history of US markets there are plenty of precedents for insane confidence and equally insane fear. And bankruptcy and disaster. That's how markets work. That's pretty common stuff. But this is, in fact, A Big One. The only thing unprecedented in this meltdown is the degree to which the Fed, the Treasury, and the banks and bank-like entities are intertwining themselves. They are all blowing each other, in some very odd porno gangbang. We all have to hope they can come on the right faces and unwind themselves gracefully. Heaven help us if they can't.
Read more: banking, credit default swaps, economy, wall street, Mr. Walker, Banking Porn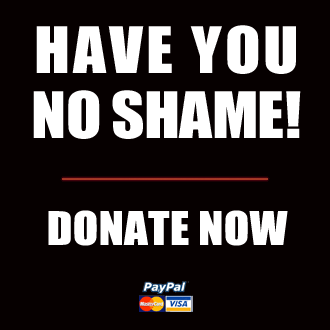 Got something to say to us? Then send us a letter.
Want us to stick around? Donate to The eXiled.
Twitter twerps can follow us at twitter.com/exiledonline