By Team eXiled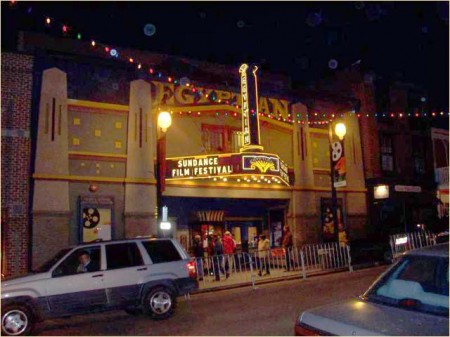 This year, Sundance got shoved back toward its mid-'80s roots as a small nowheresville festival in an ugly ski town showcasing bad independent films nobody wants to buy or see.
The festival ends today, but film critic Manohla Dargis had already offered up this post mortem from her warm, safe perch at The New York Times:
The 2009 Sundance Film Festival opened with a whisper that grew more hushed with each passing day. It should have been a time for rowdy celebration: this year, after all, marked the festival's 25th anniversary, a milestone that was largely eclipsed by the grim economic climate that thinned the crowds and fueled the nervous chatter on the icy streets.
Most stars skipped the festival for the inauguration, where they could show off their pompous lefty earnestness to much more nauseating effect and have it seen all over the world. (Why not just form a fucking Rockettes kick-line behind Obama while he take the oath? Tom Hanks high-kicking next to will.i.am next to Marisa Tomei next to Bono next to Denzel Washington next to Kumar from the Harold & Kumar movies….)
Film acquisition teams looked over the Sundance wares, flinched, and shied away. There were no bidding wars, no shocking purchase prices (ten million dollars for Happy, Texas?!?), no predictions of breakout hits, no descriptions of crushing crowds on Main Street, no disapproving sightings of Britney Spears to let everyone know this was the ultimate place to be.
Cinephiles who couldn't afford to attend the festival made bitter lists of all the obscure films they would've seen if they'd been there, and posted them on their blogs.
Still, Robert Redford, the festival's founder, is presumably rejoicing. For years after Hollywood starting overrunning the place, he kept insisting this event was not about Hollywood, not about agents, not about big-money deals, not about cell phones. Festival veterans will fondly recall the year he made that speech to a bunch of Hollywood agents making deals on cell phones. But now Redford's wish may be coming true. Perhaps independent cinema is returning to the glorious margins of the film world!
A few months ago there was some noise about organizing a boycott of the festival, located in Park City, Utah, the heart of Mormon country, as a protest against Mormon support for the Proposition 8 gay-marriage ban. But it never caught on. There was no need, apparently. Our friend the Great Depression took care of Sundance's anniversary year for us. Thanks, GD!
Read more: inauguration, Manohla Dargis, new york times, Obama, Sundance Film Festival, Team eXiled, Entertainment, Gloats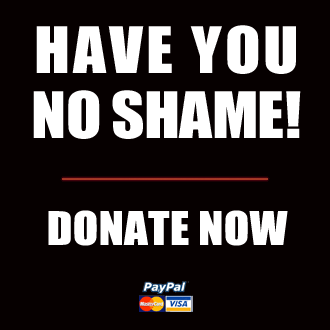 Got something to say to us? Then send us a letter.
Want us to stick around? Donate to The eXiled.
Twitter twerps can follow us at twitter.com/exiledonline