By Yasha Levine
Notice the word "prospecting." It seems that even back then people were being sold on the idea that a house was not just a house, but an investment that would keep growing, no matter what. And why shouldn't it? At that point, America had been in an economic boom for more than a decade, sort of like the one we just lived through.

And just like in recent times, the press shamelessly hurrayed the real estate expansion. I found a few clips from a  1955 three-part series from The AP spotlighting the Mojave Desert's "remarkable transformation" and promoting the people behind it. These were the good 'ol days of real estate. Baby boomers were popping out of wombs, prosperity was in the air, modern marvels could be purchased by the middle-class. Land developers and bankers were in wealth-creation heaven. And even from the handful of clips I found, you could see the how much money was dished out on advertising.
"Oil millionaire Newt Bass came to the Mojave Desert nine years ago to build himself a ranch for weekending. He stayed to launch a 12 million dollar land development that touched off the sagebrush country's biggest real estate boom.
Bass was the man behind the creation of Apple Valley, a spacious suburb located across the I-15 from Victorville that has a retirement community feel to it these days. While tiny little towns like Palmdale or Barstow barely kept up populations of 10,000 people with a little local industry and nearby military bases, Bass was intent on building the city on promotion alone. "I fell in love with the place and figured that if others could only see it they would do likewise," he told the AP reporter.
And love for the desert don't come cheap. The financial records of a like-minded land developer busy laying down the foundation of Hesperia, a sprawling suburb just south of Victorville, showed that it costs more money to sell a harsh desert as a suburban paradise on earth than it does to build it. Marion Penn Philips, who coincidentally served as the vice president of the Los Angeles Federal Savings & Loan Association, told Time magazine in 1959 that he spent $1.33 on marketing Hesperia for every $1.00 spent on land and development.
But it paid off big time. In Hesperia, the population grew form 700 in 1954 to more than 4,000 in 1959, while the price of a one-acre lot jumped from $795 to $6,000. In Victorville, land value shot up from $40 to $2,000 in the same time frame.
"The nastiest thing my mother ever said about anybody was, 'They're just renters,'" Philips told Time magazine. See, the thing about renters is that if you're gonna defraud them of money, you have to do it slow and steady like. And while being an apartment slumlord may have its perks, greed trumps sadism.
***
LATE UPDATE: On Thursday, April 30, news reports came out with a shocking statistic. Despite the fact that banks left holding unwanted homes here have started calling in wrecking ball crews to demolish some of the newest developments (to avoid paying fines to the city), Victorville has been posting record-setting growth. While California grew only by 1% from January 2008 to January 2009 (which is in line with America's natural growth rate), Victorville added stunning 2.5 percent to its miserable population, surpassing all other cities in the county.
Watch this video sent over by one of our readers:
Tear 'em down, then build new ones. Say what you will, but Victorville's speculative future looks as bright as ever.
***
Yasha Levine is currently stationed in Victorville, California. He'll be here for a while, so look out for weekly updates from the trenches of the American Dream. Read his previous dispatch: Dispatch from Victorville: Levine Starts His Journey Into the Heart of America's Foreclosure Nightmare
You can contact him at levine@exiledonline.com.
Read more: california, chinatown, desert, greater los angeles, history, los angeles times, post-WWII, real estate boom, victorville, Yasha Levine, Dispatch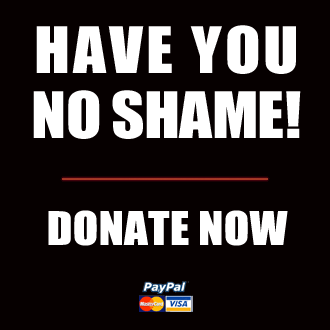 Got something to say to us? Then send us a letter.
Want us to stick around? Donate to The eXiled.
Twitter twerps can follow us at twitter.com/exiledonline