By Yasha Levine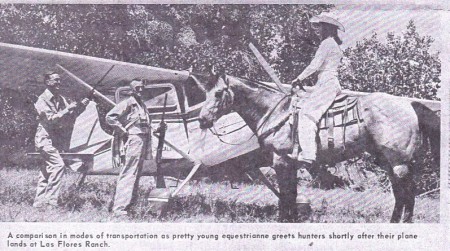 "It isn't the heat, it's the stupidity. Keep busy and don't drink too many cold drinks and heat will never bother you."
—George "Mack" McCarthy, Victorville real estate promoter
People have been asking me, "Hey, Yasha, what the hell is going on Victorville?" Well, I want to say not a whole lot, but I'd be lying.
Gale force winds howl across trash studded desert day and night. Dogs bark in unison every time a firetruck drives by, which happens often. There are traffic jams on church days and packs of greasy Harley-Davidson outlaws patrolling the streets on Saturdays and Sundays, too. There are a lot of fat people; many of them 18-year-old girls with kids.
There's also quite a bit of colorful crime. Yesterday, a No Country For Old Men-style firefight broke out right next to an elementary school, with one guy pulling out a shotgun and blasting away at another guy who was taking cover behind a pickup truck.
The local paper has a pretty confusing account of it:
"Deputy Osvaldo Pelayes learned one of the men pulled out a concealed shotgun and fired at one of the men, sheriff's officials said.

The intended victim hid behind a truck parked in the backyard of the home in the 16000 block of Verde Street, Hunt said.

The shooter stepped into the home's backyard and fired at the man again, striking the rear window of the truck, she said. The attacker then ran away.

The victim was struck in the head with a stick when he emerged from behind the truck, Hunt said."
Hold on. What happened to the shotgun? What stick are they talking about? Did it strike him when it fell off a tree, loosened as it was by the buckshot? Or did his buddy strike him in the head for not standing up and fighting like a real man? Maybe some deranged housewife ran out with a broom and started pummeling the guy for getting her hubby's truck sprayed with pellets?
The police blotter here has a Russian provincial quality to it. A lot of dumb criminals, cracked out parents and a general booze and drug-addled idiocy all around. All of it invariably followed by random penalties handed down by the courts and shoddy reporting from the local journos. Here's a sample for the past few days: A man sentenced to 1 year in jail for failing to notice that his 3-year-old son was getting cooked alive in the car parked outside because daddy was crashing hard from a speed binger; a local pocket thief who worked at a grocery store may be looking at 175 years to life for stealing wallets and "coin purses from elderly customers" (ain't the three-strikes-you're out law grand?); and a woman run over by her husband's pick-up while they were engaged in a high-speed pursuit by police. It's savage hick slapstick, and it just goes on and on.
Other folks would be scared by all the violence, I guess. But I've been too busy doing scholarly research at the local library to notice. Digging through the newspaper archives, I've been on a mission to find out when and how the land speculation around here started. What I found out so far has been quite a shocker.
As it turns out, Victorville—and the entire Victor Valley area—has been steadily milked by sleazy land developers for the past 50 years. The speculation has come in waves, with the first going back to right after WWII. Sure, Los Angeles came into being as a huge land speculation project aimed at transferring huge amounts of wealth from the Midwest and East Coast to sunny California. The PR push was masterminded by a small clique of landowners like Harrison Gray Otis, who founded the Los Angeles Times and inspired the child-molesting land developer villain in Polanski's Chinatown. The fact that Victorville was right along with it shows just how rampant land speculation was around these parts and how important a role it played in enriching America's upper crust. Victorville may be useless today, but it was a million times more useless a half-century ago.
Here's a clip from the Los Angeles Examiner from 1961.
"Victorville is seeing visions. In fact, all the desert from Salton Sea to Palmdale is seeing visions. It's the one place even a GI can find a lot within his means. Homeseekers, industrialists, promoters of marvelous guest ranches, airports, race tracks and industries and thousands of persons who want to get away from the smog, monoxide and close neighbors are "prospecting" out here. Land you could by for $12 an acre less than two years ago is selling from $100 to $2000 an acre."
God almighty! Back in early 60s, speculating land hucksters were able to wring a 10 to 200-fold return on their investment! These are the kinds of profits that KB Homes executives could only dream of, tall tales they'd tell their kids for bedtime stories. But back then they were as real as the land they were selling was shitty.
Victorville was a pristine wasteland wilderness. There was nothing here, and that meant it cost next to nothing. Slapping a few roads on the surface, stretching some pipes and electrical wires and promoting the hell out of "Dry & Healthy Desert Living" was bound to attract a few suckers. The population of the greater Los Angeles area, just up and over the mountains, had doubled from 1950 to 1960. You were guaranteed to find a few thousand morons out of a population of 5 million, and that's all you'd need to get the inflation process started. That, and a seemingly unstoppable economic boom.
Notice the word "prospecting." It seems that even back then people were being sold on the idea that a house was not just a house, but an investment that would keep growing, no matter what. And why shouldn't it? At that point, America had been in an economic boom for more than a decade, sort of like the one we just lived through.

And just like in recent times, the press shamelessly hurrayed the real estate expansion. I found a few clips from a  1955 three-part series from The AP spotlighting the Mojave Desert's "remarkable transformation" and promoting the people behind it. These were the good 'ol days of real estate. Baby boomers were popping out of wombs, prosperity was in the air, modern marvels could be purchased by the middle-class. Land developers and bankers were in wealth-creation heaven. And even from the handful of clips I found, you could see the how much money was dished out on advertising.
"Oil millionaire Newt Bass came to the Mojave Desert nine years ago to build himself a ranch for weekending. He stayed to launch a 12 million dollar land development that touched off the sagebrush country's biggest real estate boom.
Bass was the man behind the creation of Apple Valley, a spacious suburb located across the I-15 from Victorville that has a retirement community feel to it these days. While tiny little towns like Palmdale or Barstow barely kept up populations of 10,000 people with a little local industry and nearby military bases, Bass was intent on building the city on promotion alone. "I fell in love with the place and figured that if others could only see it they would do likewise," he told the AP reporter.
And love for the desert don't come cheap. The financial records of a like-minded land developer busy laying down the foundation of Hesperia, a sprawling suburb just south of Victorville, showed that it costs more money to sell a harsh desert as a suburban paradise on earth than it does to build it. Marion Penn Philips, who coincidentally served as the vice president of the Los Angeles Federal Savings & Loan Association, told Time magazine in 1959 that he spent $1.33 on marketing Hesperia for every $1.00 spent on land and development.
But it paid off big time. In Hesperia, the population grew form 700 in 1954 to more than 4,000 in 1959, while the price of a one-acre lot jumped from $795 to $6,000. In Victorville, land value shot up from $40 to $2,000 in the same time frame.
"The nastiest thing my mother ever said about anybody was, 'They're just renters,'" Philips told Time magazine. See, the thing about renters is that if you're gonna defraud them of money, you have to do it slow and steady like. And while being an apartment slumlord may have its perks, greed trumps sadism.
***
LATE UPDATE: On Thursday, April 30, news reports came out with a shocking statistic. Despite the fact that banks left holding unwanted homes here have started calling in wrecking ball crews to demolish some of the newest developments (to avoid paying fines to the city), Victorville has been posting record-setting growth. While California grew only by 1% from January 2008 to January 2009 (which is in line with America's natural growth rate), Victorville added stunning 2.5 percent to its miserable population, surpassing all other cities in the county.
Watch this video sent over by one of our readers:
Tear 'em down, then build new ones. Say what you will, but Victorville's speculative future looks as bright as ever.
***
Yasha Levine is currently stationed in Victorville, California. He'll be here for a while, so look out for weekly updates from the trenches of the American Dream. Read his previous dispatch: Dispatch from Victorville: Levine Starts His Journey Into the Heart of America's Foreclosure Nightmare
You can contact him at levine@exiledonline.com.
Read more: california, chinatown, desert, greater los angeles, history, los angeles times, post-WWII, real estate boom, victorville, Yasha Levine, Dispatch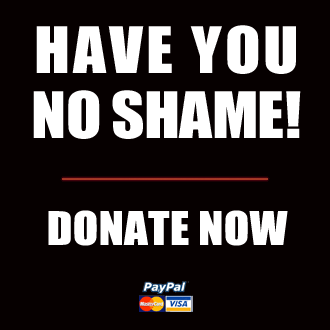 Got something to say to us? Then send us a letter.
Want us to stick around? Donate to The eXiled.
Twitter twerps can follow us at twitter.com/exiledonline