By Mark Ames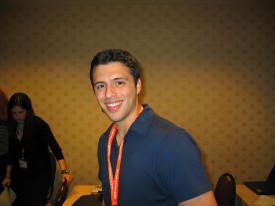 My article on Megan McArdle's taxpayer-subsidized childhood, published in today's Alternet, is kicking up an entertaining shitstorm. It's Jiffy Pop time here in Harlem, I tell ya! I learned a lot of things so far, but by far the most shocking is this: Ezra Klein don't know English grammar.
Ezra Klein, the liberal blogger at the Washington Post, switched sides in his debate with McArdle over health care, by turning against me in an article today headlined "Is Megan McArdle Right About Everything?" Yup, I been done in by my own ideological kin, folks. That would be fine, but here's the problem: Ezra Klein needs an English TA. Especially when he tries using that silly High English Diction so popular with teacher's pet types.
See, teacher's pets are more concerned with polite rules and getting a pat on the head, than they are with defending, say, millions of uninsured Americans. So in attacking me, Ezra, the wunderkind with the mousse-caked hair and the giant smile that says "I'm so happy to be alive!", slips up on the banana peel of Queen's English for all the world to see, in the concluding sentence of his defense of Megan McArdle:
As I've argued at length, I think she's wrong. But I don't need to drag her family into that argument. And nor should I. [Bold mine–Ames]
Ahem. Ezra, son…you're from Southern California, not Eton. Dude, seriously. That last sentence–it's a howler. It's what Bugs Bunny would say if he were mocking people like you. But you mean it– you're so busy trying to sound British (eg "McArdle pere") that you didn't even notice that your "And nor" makes no fucking sense at all, in any dialect anywhere, including American English and even SoCal surfer English. It amounts to putting two contradictory transitions together, as if Ezra Klein were saying, "Yes no I."
Is that what you're saying? Because if so, whoa baby! Descartes, you've been toppled! "Yes no I." Dude, seriously. Think about it. Fuckin' trippy, dude.
Seriously Ezra, if your piece proves one thing, it's this: you shouldn't have graduated one year early from college. As proud as we all are of you for accomplishing that feat.
You proved another point: that one can always count on a fellow progressive to cover one's backside–with poison-tipped knives.
Mark Ames is the author of Going Postal: Rage, Murder and Rebellion from Reagan's Workplaces to Clinton's Columbine.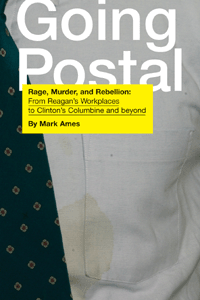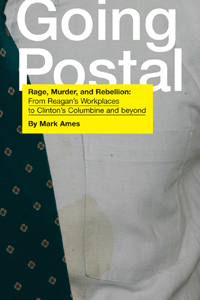 Click the cover & buy the book!
Read more: Ezra Klein, grammar, health care, Megan McArdle, Mark Ames, What You Should Hate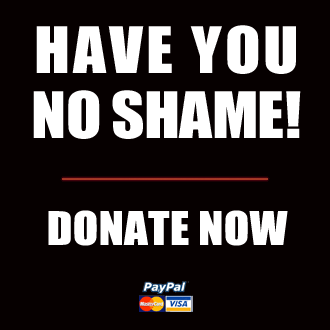 Got something to say to us? Then send us a letter.
Want us to stick around? Donate to The eXiled.
Twitter twerps can follow us at twitter.com/exiledonline