By Mark Ames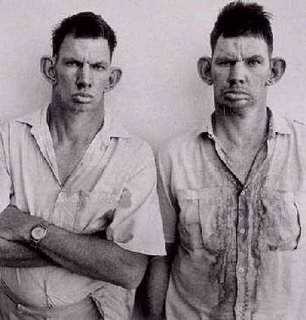 (This post was published on Playboy.com)
There's word out this week that the governor of Texas, Rick Perry, has thrown his support behind a bill that would declare sovereignty for the state of Texas. The bill is called HCR 50, and it's being pushed on Drudge as a new front in the hillbillies' revolution against president Obama. Promises, promises.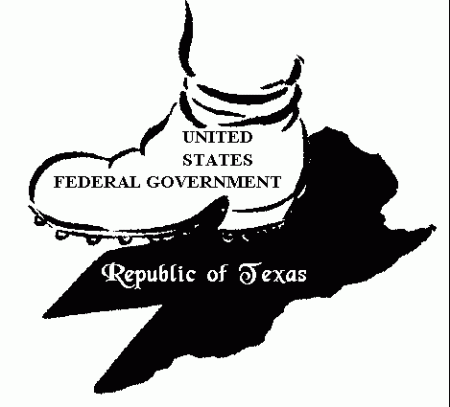 As is so often the case with these right-wing blowhards, the resolution is a lot of macho hot air. According to Governor Perry, HCR 50 "reaffirms states rights according the 10th amendment of the US Constitution, and ultimately strengthens our Union." 
I'll tell you what would strengthen our Union: if Texas declared independence. Go! Get out of our house! We've had two presidents from that cursed state-LBJ and George W. Bush. Coincidentally, we've only had two presidents lead us into wars that we lost-the same two. Both presidents left America a complete mess and on the verge of revolution-it's as though Texas was built on a sacred Indian burial ground and we're all cursed for life. 
Anyway, it's just one more reason to cut the southern states free. Because that is where the root of America's problems lie. If you look at the list of states that take more revenue from Washington every year than they put into the Treasury, you'll find that just about every one of those states is an anti-government red state. There's a word for states like Alaska, Louisiana, South Carolina, and the rest who take as much as two dollars out of Washington for every dollar they put in: welfare queens. These days some welfare queen states are making a big show of not accepting Obama's stimulus money, which is funny because for the last 30 years all they've done is take handouts. Texas is about the only exception to the red-state-welfare-queen rule, but Texas more than makes up for this by playing the role of grapefruit-sized brain tumor in America's body politic.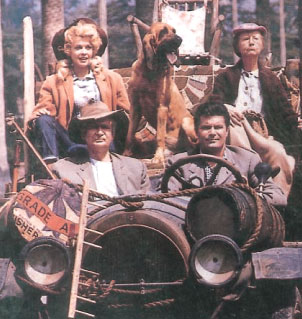 Let's do what the Czechs did in 1993 when the Slovaks wanted independence from Czechoslovakia: buy them the first ticket out of our great country, and shut the door on their asses on their way out. After the Slovaks were cut free in 1993, the Czechs went on to become the most prosperous country in East Europe. The Slovaks, on the other hand, fell further and further behind, heading to the fate that awaits Texas and the rest of the rebel red states: a proud, independent basket case, a geopolitical footnote, full of cheap whores and easy-to-exploit labor. The only thing holding back the anti-Obama red states from fulfilling their Deliverance dream is figuring out who will send them their gazillion-dollar welfare checks every month, if not Washington? 
Let's give Texas the push it needs: declare them and any other ingrate state independent, and good riddance. Then sit back, click on the TV, heat up the Jiffy Pop, and settle in for some serious slapstick comedy. So long, Jethro! No more Beverly Hills adventures for you pissant low-wage immigrants! Gotta stand in line at the American border with all the Mexicans, which I know you'll love doin'! Yee-haw! Arriba arriba!
Listen to the radio broadcast of this article here.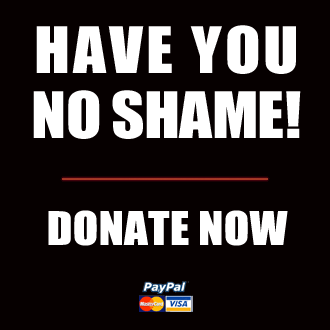 Got something to say to us? Then send us a letter.
Want us to stick around? Donate to The eXiled.
Twitter twerps can follow us at twitter.com/exiledonline