By A.P Warrington, Twice Removed
Second row, far right, pointy face-pubes: that's the original me, A.P.!
Hey everybody, it's Warrington here, back from the dead. Well, you know how it really is, I never did die — we never really die forever — I was just reborn into another form. It's been two lives since I left my Warrington body. I grew up to be a Swiss teenage catamite pass-around for the early proceedings of the Mont Pelerin society, but one of those post-war economists gave me fatal strain of syphilis and I popped my clogs at 20. Two lives removed from A.P., I'm currently a 50 year-old prison warden in a suburb of Lhasa, Tibet. My people call me a sell out and a traitor, working for the Chinese, but thing is, I fucking hate Tibet and our way of life. I don't chant the Om Mani Padma Hum like I was taught to. I have my own little prayer: that Richard Gere, Martin Scorsese and the pageantry of American creeps who are obsessed with this place don't get their wish, don't get to "save" it.
I don't know why, two lives ago, I got so interested in this place. That crazy Russian H.P.B. got my mind all a flutterin' — "Ascended Masters" and Adepts were all I could think about. Now that I'm here, let me tell you. There's nothing about Tibet that the Chinese don't deserve to steal, or destroy. China's latest plan to round up 2.5 million of the nomadic Tibetans and stash them in ghetto-style apartment blocks is great. That orphanage guy in town,  the American Tim Boyd is going to have a field day. The ex-nomads are going start getting drunk, start committing crimes, and then I get to lock them up. When we get bored, me and my deputy Narayan, who I've taught to also hate his own people, like to splash boiling po cha — yak-butter tea — on the prisoners at night and hear them scream for Lama. All the better when the nomads start clogging up my prison block. They really know how to chant.
I've been training Narayan for a couple years on how to run the place on his own. He's going to have to. Next May, I'm traveling to Mt. Shasta. A bunch of Tibetan-worshipping Americans,  Burning Man types, have launched an imitation Tibetan festival we celebrate called Wesach, and I AM going to be ACTIVIST about it. It's going to be so much fucking fun telling them that Tibet is literally the last place on Earth that they should be worried about saving. They'll probably listen to me; people have a long history of buying into Mt. Shasta-chance-meeting-reincarnation stories.
I've been working on a variation of the popular chant these Tibetan worshippers like to sing, Shar Gan-Ri Ma — aka, The Eastern Snowy Mountain.  It's catchy: "Don't save Tibet, fuck Tibet. We pray for the death of Tibet on this Nub Gan-Ri Ma. Ha ha! See you next Wesach!
Read more: A.P. Warrington, Fuck, Mt. Shasta, Tibet, A.P Warrington, Twice Removed, Health & Lifestyle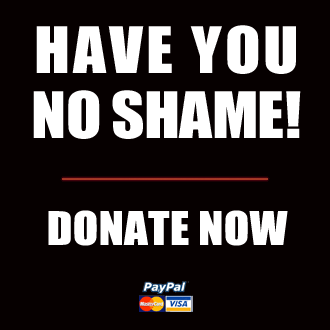 Got something to say to us? Then send us a letter.
Want us to stick around? Donate to The eXiled.
Twitter twerps can follow us at twitter.com/exiledonline