By Mark Ames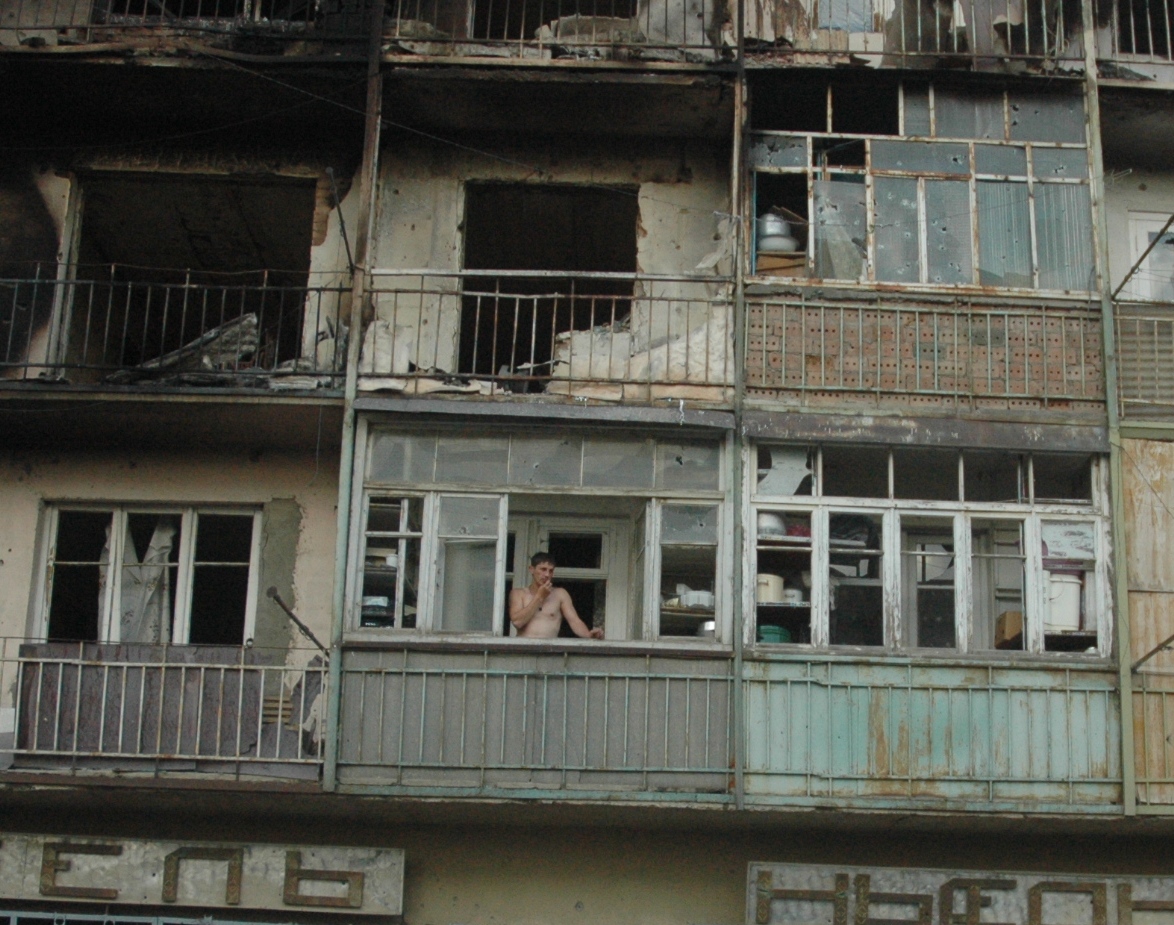 From the moment Georgia launched its invasion against the breakaway region of South Ossetia this past August, sparking a wider war with neighboring Russia, the New York Times's news coverage depicted Georgia as an innocent victim of Russia's neo-imperialist evil. In doing so, the Times engaged in the sort of media malpractice that it promised its readers wouldn't happen again after its disastrous coverage of the lead-up to the Iraq War.
Probably no article captures how the Times took on the role of Georgia's public-relations conduit better than correspondent Andrew Kramer's puff piece on Georgia's leader, Mikheil Saakashvili, "Rebuke of a President, in the Boom of Artillery," published just four days after Georgia invaded South Ossetia.
The article glorifies Saakashvili's alleged bravery under fire, claiming that his biggest fault was that he loved America too much, glossing over his widely criticized crackdown on opposition media and protesters; worse, Kramer claims that Saakashvili used only "soft power," while Russia wielded "all the hard power," in the war.
The Times stuck to its version of events for three months. It wasn't until the November 7 front-page story, " Georgia Claims on Russia War Called Into Question," that the newspaper essentially retracted its earlier reporting:
Newly available accounts by independent military observers of the beginning of the war between Georgia and Russia this summer call into question the longstanding Georgian assertion that it was acting defensively against separatist and Russian aggression.
Instead, the accounts suggest that Georgia's inexperienced military attacked the isolated separatist capital of Tskhinvali on Aug. 7 with indiscriminate artillery and rocket fire, exposing civilians, Russian peacekeepers and unarmed monitors to harm.
Indeed. What the Times really should have asked, but so far hasn't, is this: with so many reporters on the ground during the war, why did it take three months for the paper to get to the true version of events?
I can answer at least part of that question, because I was in South Ossetia covering the war for The Nation and Radarmagazine. I saw how the Times generated articles from the Ossetian front and how its pro-Georgian slant drove its news reporting. And here is what I can tell you about the way this extremely important foreign story was framed.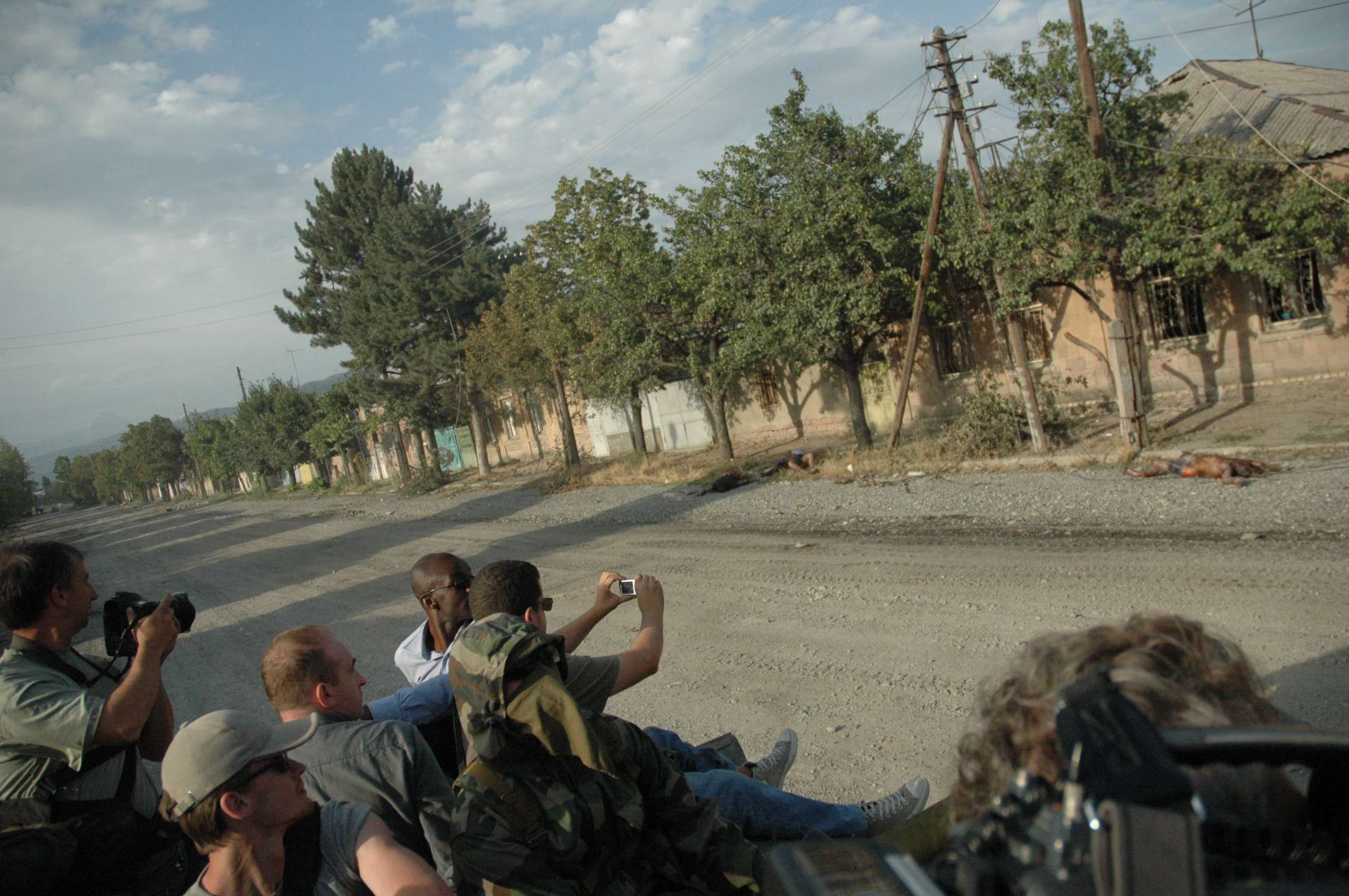 Press pool photographing Georgian corpses from atop Russian APC. (Photo: Ames)
Articles don't simply "happen" or "pass through" journalists; they are the product of people and organizations with vested interests, ego interests, ambition interests and, of course, business interests. The Georgia war, and the easy way that the New York Times fell into and actively pushed the neocon line about innocent Georgia invaded by evil Russia, is a product of deliberate decisions and resource allocations that I personally witnessed, much to my horror and frustration.
Disparate Reports
I first started to notice something wrong with the Western coverage shortly after I arrived in Vladikavkaz, the capital of North Ossetia, in Russia proper. The few Western correspondents in Ossetia were gathered around a table at the Vladikavkaz Hotel, gorging on food and beer after a long, miserable tour into South Ossetia's ruins. The A-list Western correspondents were reporting from the Georgian side of the conflict. They all stayed in Georgia's capital, Tblisi, in one of that city's two Marriotts or in the Sheraton Hotel, with its fantastic amenities, food and wine–leaving the squalid, Russian/Ossetian side of the war zone to be covered by the second-stringers or just plain stringers.
That's when our Kremlin minder, Sasha, appeared looking harassed and depressed. He asked us if he could join us for a few minutes. The correspondents grudgingly agreed.
"I don't know what to do anymore, so I have to ask you guys honestly and openly," Sasha said. "Look, I arranged to take everyone down to [the South Ossetian capital] Tskhinvali. I showed you all of the destruction that the Georgian forces caused to the city. I didn't try to tell you what to think, because first it would be counterproductive, and secondly, why would I need to? It's so obvious what happened. And yet I get back here and now I'm seeing the stories you're filing. It's all about the poor Georgian victims, or that imperialist Russia is invading poor Georgia. You saw it yourselves! You saw what the Georgians did." He slouched forward over the table. "You're going to write what you're going to write no matter what I show you. So what's the point? Maybe I should give up."
Under normal circumstances, this would be a classic Russian guilt trip. But it was clear even to us, even though we weren't positively disposed to a Russian handler, that Sasha's frustration was real. It was as if the Kremlin was so excited that for once in Putin's term, the Russians lucked into being on the good guys' side of a major news story, and it made no sense that the "free Western media" (which the Kremlin takes much more seriously than its own cowed media) wouldn't see the truth, that they'd do the Russian thing and twist reality into propaganda. What was so shameful and embarrassing to me, an American journalist whose own Moscow-based newspaper, The eXile, had just been driven out of existence by these same Kremlin bastards, is that Sasha was rightly frustrated. A Kremlin minder right and the Western journalists wrong? What has this world come to when the Kremlin has a better grasp of the truth than the free Western media?
That's when Matt Siegel, a young Moscow expat who was hired a week earlier by the New York Times to serve as its stringer-correspondent covering the Russian/Ossetian side of the war, spoke up. Siegel complained to Sasha that the real problem was the way Sasha was trying to manage the Western reporters. Siegel charged that Sasha didn't give us greater access to ethnic Georgian villages in South Ossetia; his Times editor wanted a story on crimes committed against ethnic Georgians, which seemed to be what all Western editors wanted. (Georgian grievances were in big demand from the Western media's home offices. My first day in North Ossetia, I joined Tom Parfitt of the Guardian and Andrew Osborn of the Wall Street Journal, driving around ethnic Georgian villages on the Russian side of the border, chasing false rumors that we'd heard from another Western correspondent that the Georgian inhabitants there had been attacked and cleansed. All we managed to do by going into those villages was to frighten the poor villagers. Later that day, Osborn and I went to makeshift Ossetian refugee centers to check out their claims of tens of thousands of refugees; their claims checked out.)
"We don't want to be shown the same Tskhinvali ruins again and again," Siegel complained. "We've already seen them, you know? You're not giving us anything new."
A Brit correspondent from ITN–who, like all the TV correspondents, wore a bulletproof vest long after even their own cameramen stopped wearing them–suddenly perked up from his beer: "It's a cover-up!" he shouted. "You're trying to cover it up!"
The real problem was this: the editors at their desks in the home countries weren't interested in Ossetian suffering; they wanted to exaggerate the Georgian suffering and vilify the Russians. To the second-stringers at that table, being shown the awful truth of Georgian culpability was equivalent to being handed a bunch of losing lottery tickets–because Georgian culpability and Ossetian grievances simply weren't in demand back in New York and Washington. There was a real sense of professional anger and desperation at the table, and Sasha sensed it.
Read more: georgia, new york times, Russia, war, Mark Ames, Fatwah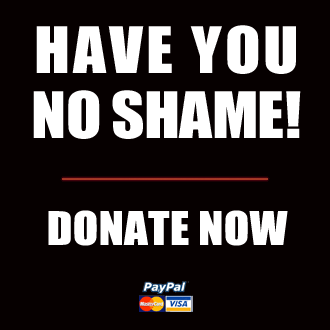 Got something to say to us? Then send us a letter.
Want us to stick around? Donate to The eXiled.
Twitter twerps can follow us at twitter.com/exiledonline