By Yasha Levine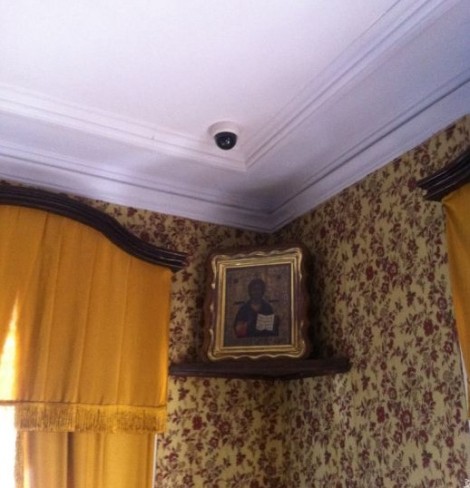 The other day The eXiled received an offer to sign up for a free security service called CloudFlare that's supposed to provide security and reliability. Basically, CloudFlare can keep a website running in the event of a DDoS attack by routing all web requests through its servers, allowing it to analyze and reject traffic that it thinks is coming from hostile sources. CloudFlare also keeps a cached version of a website and serves it from its own data centers, which should increase speed and allow the site to be accessed in the event of a server crash.
I looked into the service, and it seemed legit. Tech blogs sing CloudFlare's praises, and the company was recently named a "technology pioneer" by the world financial elite at the World Economic Forum in Davos:
CloudFlare streamlines its members' Web traffic through a dozen servers around the world, optimizing the data stream in the process while shielding it from the parasites and predators that increasingly contribute to Web congestion. On the average, websites that join the CloudFlare community and use its intelligent network operate at double the speed of conventional Internet traffic. … The government of Turkey recently signed up with CloudFlare to keep its election website from melting down from the expected surge in traffic and as an added protection against denial of service attacks.
Now that would be fine, except for one thing: the people who founded CloudFlare were behind something called Project Honey Pot, a service that positions itself as some kind of a grassroot-y antispam registry, but in reality seems to be a pro-corporate law enforcement tool with the specific aim of entrapping and prosecuting spammers/phishing scammers in a way that's friendly to the marketing industry , and without "violating the rights of marketers"–yeah, because marketers have rights, dude!
…Project Honey Pot network serves as a resource for government law enforcement officials to monitor e-mail address harvesting and subsequent sending.Uniquely, our system allows those prosecuting cases to link the senders of e-mail and the harvesters of e-mail addresses. Our product is the first and only one that allows enforcement officials to start their investigation earlier in the spam cycle.
On top of that, CloudFlare's CEO Matthew Prince made a weird, glib admission that he decided to start the company only after the Department of Homeland Security gave him a call in 2007 and suggested he take the technology behind Project Honey Pot one step further…
And that makes CloudFlare a whole different story: People who sign up for the service are allowing CloudFlare to monitor, observe and scrutinize all of their site's traffic, which makes it much easier for intel or law enforcement agencies to collect info on websites and without having to hack or request the logs from each hosting company separately. But there's more. Because CloudFlare doesn't just passively monitor internet traffic but works like a dynamic firewall to selectively block traffic from sources it deems to be "hostile," website operators are giving it a whole lotta power over who gets to see their content. The whole point of CloudFlare is to restrict access to websites from specific locations/IP addresses on the fly, without notifying or bothering the website owner with the details. It's all boils down to a question of trust, as in: do you trust a shady company with known intel/law enforcement connections to make that decision?
And here is an added bonus for the paranoid: Because CloudFlare partially caches websites and delivers them to web surfers via its own servers, the company also has the power to serve up redacted versions of the content to specific users. CloudFlare is perfect: it can implement censorship on the fly, without anyone getting wise to it!
Right now CloudFlare says it monitors nearly 1/5 of all Internet visits. An astounding claim for a company most people haven't even heard of. And techie bloggers seem very excited about getting as much Internet traffic routed through them as possible!
About an hour ago we crossed 10 billion page views having been powered by CloudFlare over the last 30 days. … To put it in perspective, that means more than 13% of worldwide Internet visitors passed through our network at least once in the last month. That's almost 100 million more unique visitors than Twitter, and more than 3 billion more page views than Wikipedia, over the same period.
People are suckers: It can't be Big Brother if it has a design-y logo like this: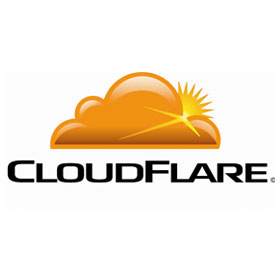 PS: As it turns out, CouldFlare was named a "technology pioneer" along with Palantir at the last Davos conference. And everyone remembers what Palantir is all about, right?
The bank and the chamber do not appear to have directly solicited the spylike services of HBGary Federal. Rather, HBGary Federal offered to do the work for Hunton & Williams, a corporate law firm that has represented them.

A Hunton & Williams spokesman did not comment. But spokesmen for Bank of America and the chamber said Friday that they had not known about the presentations and that HBGary Federal was never hired on their behalf. A chamber spokesman characterized the proposal as "abhorrent."

Since the hacked e-mails appeared on a file-sharing network several days ago, a broad range of bloggers and journalists have been scouring them and discussing highlights on the Internet. The New York Times also obtained a copy of the archive.

One document that has received particular attention is a PowerPoint presentation that said a trio of data-related companies — HBGary Federal, Palantir Technologies and Berico Technologies — could help attack WikiLeaks, which is rumored to be preparing to release internal e-mails from Bank of America.
Read more: big brother, cloudflare, department of homeland security, intel, suckers, Yasha Levine, Health & Lifestyle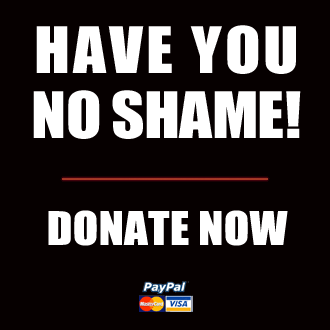 Got something to say to us? Then send us a letter.
Want us to stick around? Donate to The eXiled.
Twitter twerps can follow us at twitter.com/exiledonline