By Joe Costello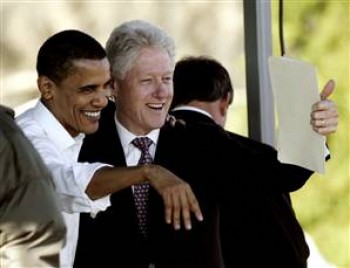 "The last half of the 20th century will seem like a wild party for rich kids."

–HST
The three year bad joke that is the Obama administration delivered its punchline last night, and as expected, it just wasn't very funny. So, for the last time I will tell you progressives, liberals, Democrats whatever it is you ascribe to: This president will not be reelected. Your president is d-u-n-n, dunn!
As far as the "lesser of less" strategy, which if I had penny for every time I've heard that in the past month I could've bought myself a Starbuck's coffee–it ain't going to happen. Let me trump your "lesser of less" strategy against your new Rick Perry bogeyman. You think Rick Perry is bad? At every level, in every characteristic, he's "lesser of less" than what this country will produce if we don't get serious about reforming our political economy. This country cannot afford any more "lesser of less" politics. I know you Democrats and particularly you liberals are masters of this degenerate political art form, but the game's up. We no longer have the luxury.
Let your narrator give you a little background here. In 1980, I cut my political teeth on an incumbent Democratic president. I spent nine months traveling the country trying to elect Edward Moore Kennedy president, and unseat the sitting Democratic president, Jimmy Carter. Obama makes Carter look like a profile in competence. During that entire year, I heard from every liberal and almost every Democrat, how the American people would never elect Ronald Reagan — too right-wing, too conservative, too stupid. Ho-ho-ho, the joke was on them, wasn't it? In the words of former president Carter, Reagan "kicked his ass."
And the change came — Morning in America. A fool's optimism, just smile, think positive, ignore the real problems and everything will work out. Depleting oil supplies, no problem, bankrupt ourselves militarily securing the Persian Gulf. Stagnating wages, no problem, more debt. Concentration of wealth, no problem, they deserve it. The power of mega-corporations, no problem, let them grow larger and more unfettered, it is the will of the market. Corruption of the political process, no problem, how do I get my share? And so it's gone for thirty years brothers and sisters.
So, you want a jobs/economic program, let's start here. We need a sweeping program of retirement at 60, for the next decade at least. We need to make Social Security a universal real retirement program. Whatever you think you have in your pension or 401k, I guarantee it's less and going to be even more so. We can put the Boomers in charge of reforming Medicare, by capping all spending at present levels, they need to figure out how we're going to change medicine, getting rid of drug patents, educating more medical people for less money by ending the modern medical guilds, end of life care, and taking the obscene profits out of medicine. There's a start.
We need to all become citizens. The politics of "lesser of less" is done.
Read more: bill clinton, democrats, jimmy carter, kennedy, Obama, peak oil, social security, Ted Kennedy, Joe Costello, Fatwah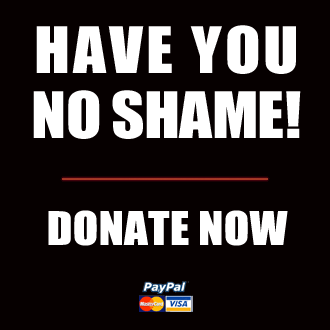 Got something to say to us? Then send us a letter.
Want us to stick around? Donate to The eXiled.
Twitter twerps can follow us at twitter.com/exiledonline